The editors, retailers, and trend watchers who make up the Natural Diamond Council's Style Collective have spoken: This fall, diamond jewelry will be bold, edgy, androgynous—and perfectly in tune with the buoyant mood we're all expecting as vaccine rollout helps propel us into a post-pandemic world.
Consumers are feeling "a new sense of freedom and optimism," Kristina Buckley Kayel, managing director of NDC North America, said during a recent presentation of the organization's Fall 2021 Diamond Jewelry Trend Report.
Two members of the Style Collective—Jill Newman, NDC's editor at large, and Marion Fasel, founder and editorial director of The Adventurine—backed up that sentiment with a rundown of the five most influential diamond jewelry trends you can count on for the fall and holiday season. Without further ado…
Heavy metal chains
The light, layered, barely-there looks that have dominated the past year are about to give way to some serious hardware. The season's new must-have accessories, according to the NDC, are dramatic chain-link styles that elevate any look, from T-shirts to the heavy knits on deck for fall.
"These are the new chains," said Newman. "Heavy chains often conjure images of the '90s and of bold rappers wearing chains paved with diamonds. What's new for fall and holiday: big bold chains that are a little more feminine and tactile, with a touch of diamonds."
Diamonds and pearls
Pearls are in vogue like never before, in no small part due to the huge amount of celebrity love they have received of late (thanks, Kamala Harris!). But the classic pairing is made fresh this year because designers are amping up the contrast between the two by combining the seaborne gems with edgy diamond styles, including black diamonds.
"It really started with lots of people in fashion, from Marc Jacobs to the Jonas Brothers, tossing on an old-fashioned pearl necklace, but it's been elevated in numerous ways," Fasel said. Diamonds and pearls make "a magical combination that shows so much versatility and light. It's the luster, sparkle, and scintillation."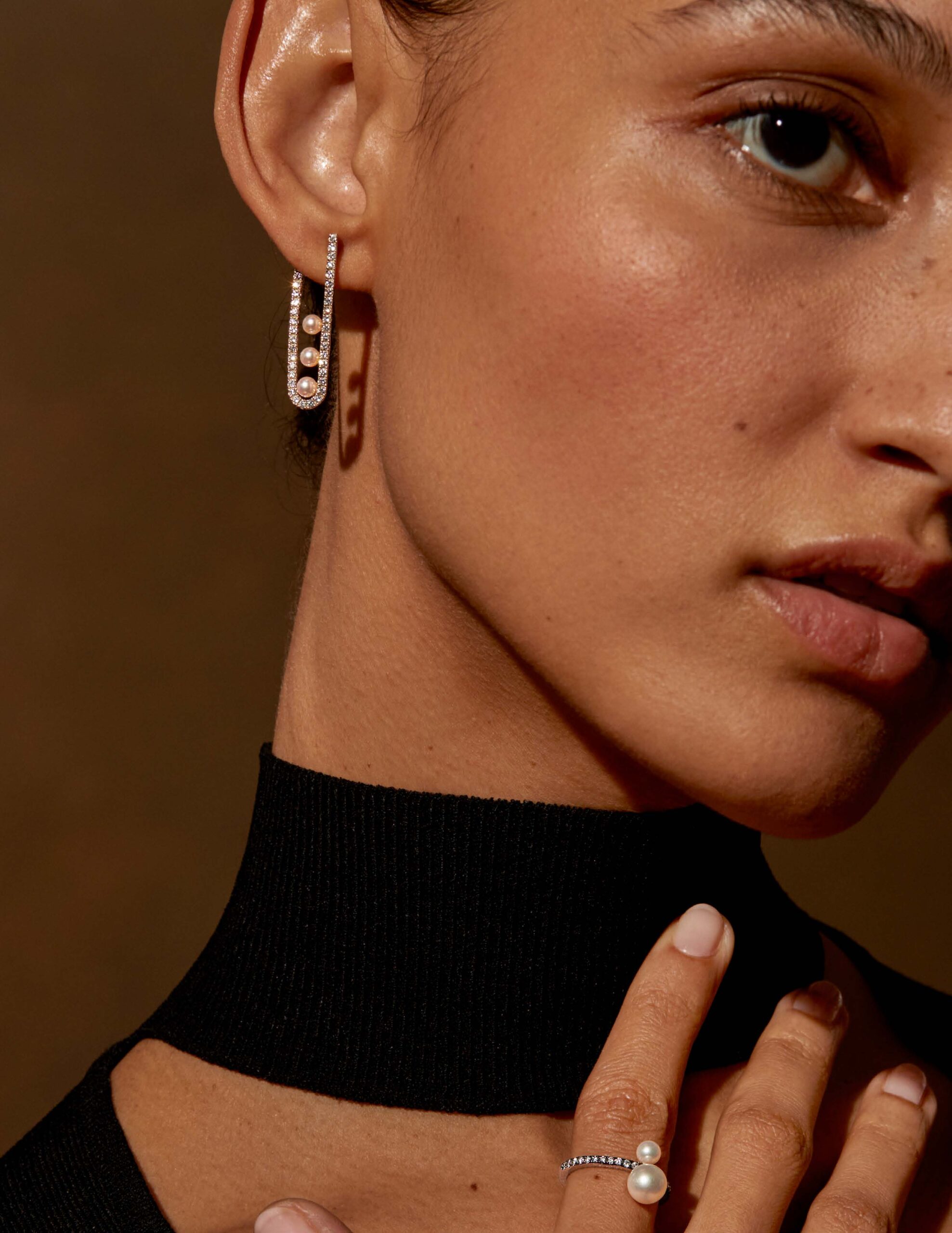 The new hoop
Hoop earrings were worn by the ancients—literally. The style owes its longevity and unflagging relevance to the myriad ways in which designers can approach the hoop, making it a jewelry staple that works equally well on a work Zoom call as on a night out with friends.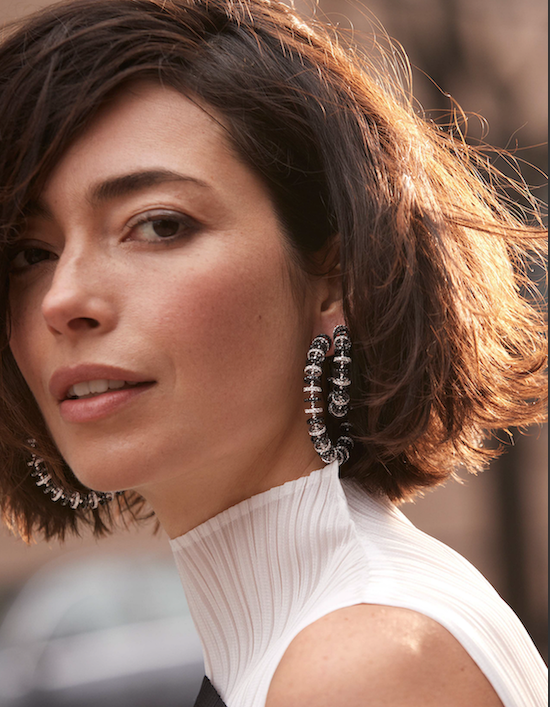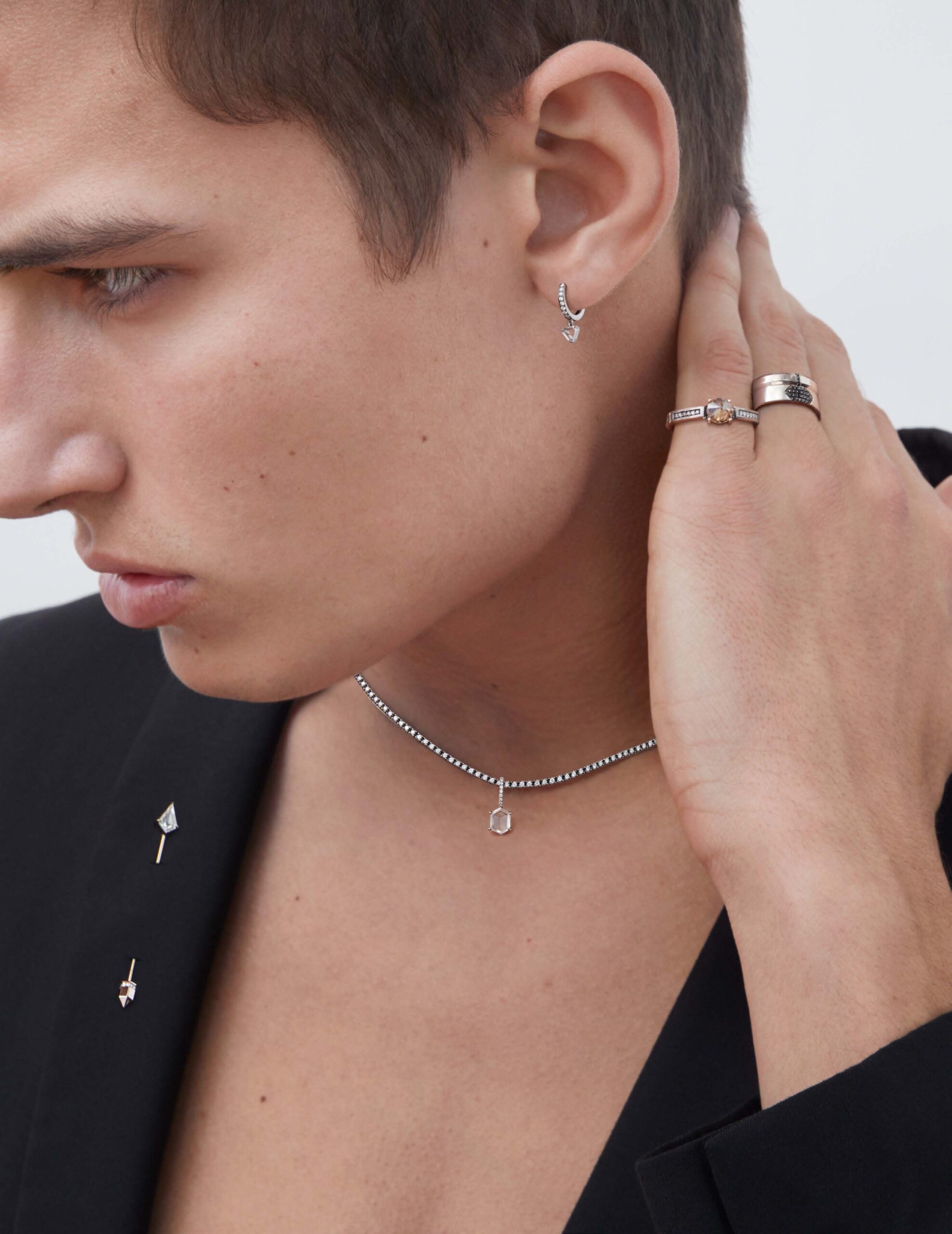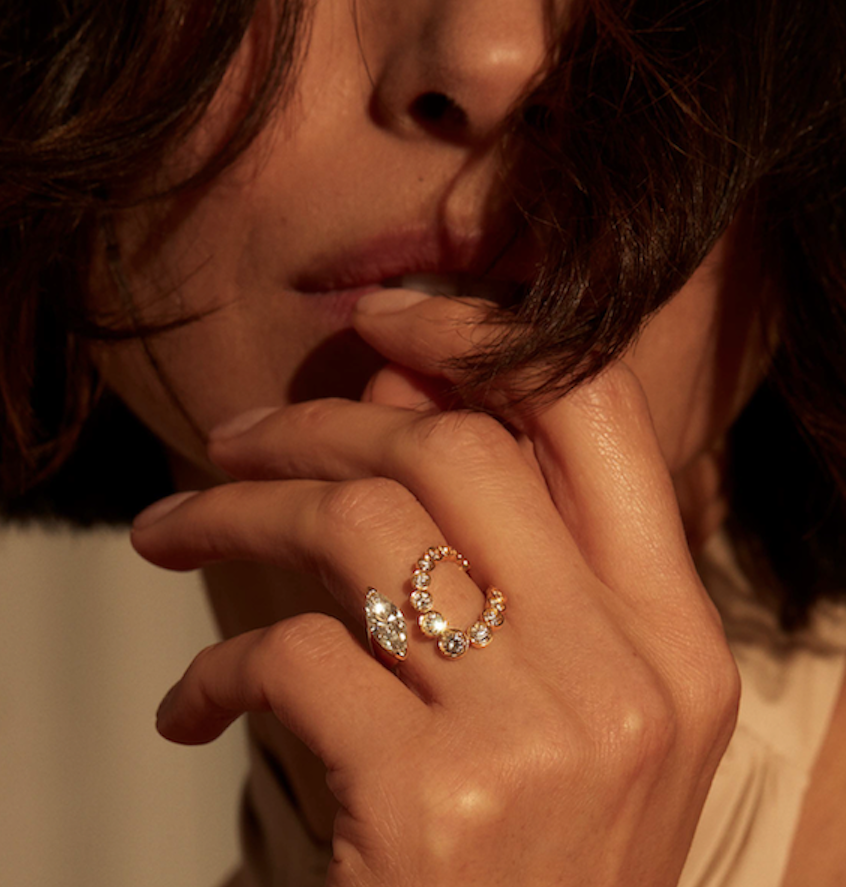 ---
Photos © Natural Diamond Council, Yoko London, Jemma Wynne, Ofira, Eva Fehren, Ara Vartanian, Milamore, Tiffany & Co., Walters Faith, DR .