Our history
The history of Rubel & Ménasché is the history of audacious, passionate and brave entrepreneurs, who perpetually reinvented their profession.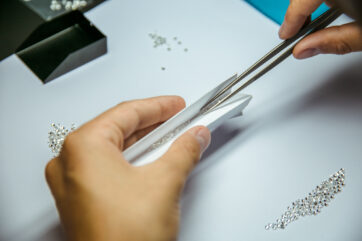 Our history
01
The genesis
of a House
The first of the audacious men was Jacques Zaïcik, founder of the Rubel & Ménasché Maison. A young man of 17, he made his appearance in 1969, accepting a position as a courier with the post-war Parisian diamantaire, Marcel Rubel, who had understood the importance of the big names in jewelry and of the Place Vendôme. Jacques Zaïcik learnt quickly and well with him, and after working in different departments, he took charge of purchasing. He bought well—and for much less than his competitors! He actively developed the market for small gemstones, which ended up representing the main part of his business. He understood all aspects of transactions and just as quickly grasped all limits and weaknesses of this world.
Audacity
and innovations
He bought the Rubel House in 1997 and, in sole command, went on to impose his vision of the market and implement his first innovations. He invented and developed brand-new grading methods: he designed kit bagging, a perfect and innovative benchmark, which became the norm for setters in all four corners of the world. This man with a sharp eye revolutionized the market by creating new standards for small gemstones and by conceiving very precise specifications for buyers.
Thanks to him, the requirements sought for large gemstones also became those used for small gemstones.
Then, in 1998, came a merger with the Ménasché company acquired a few years previously, located at 62 rue la Fayette in Paris, the essential address for diamantaires.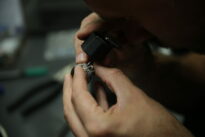 Supported by new stakeholders, Rubel & Ménasché pursued its quest for excellence.
In 1999, Stephan Wolzok, a free and atypical character, the current Chairman of the Maison, joined Rubel & Ménasché, convinced by Mr Zaïcik's vision.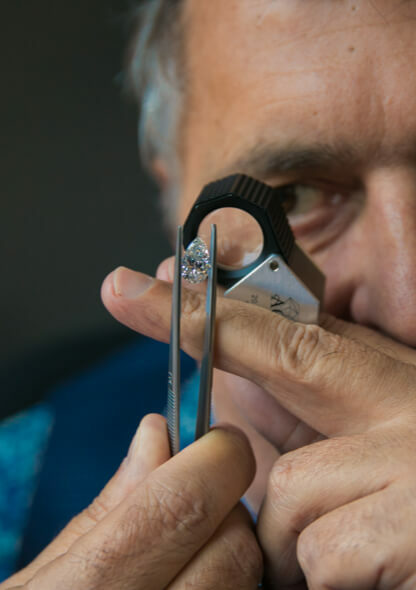 02
the invention
of a creative diamantaire
Together, they would build a strong and creative diamond House, one that broke with the profession's practices. Their first act was to stop all cash payments. They were the first to understand that financial transparency was going to become established in the world. This immediate and radical decision shook up the operations of the Maison. New rules, a new customer base, a new dynamic…
In 2005, Rubel & Ménasché entered into a partnership with the group Dali Diamond – a De Beers Sightholder since 1968; in doing so, it bolstered its authority and its leadership in France.


To assert their differences and break from the old system, the House moved to 10 Rue de la Paix in 2006. It was the first diamantaire to create this proximity and this listening capacity with its historical customers from Place Vendôme, constantly able to be responsive and creative. This same proximity was applied to its suppliers as it was to its most distant customers: 5th Avenue remains a stone's throw away from Rue de la Paix!
The re-cutting workshop, created the same year under the supervision of a master cutter with the title of Meilleur Ouvrier de France ('Best Craftsman in France'), is part of this same demanding nature. Rubel & Ménasché is the only diamantaire in France to offer this type of service and very high-end, exceptional quality merchandise. It is also the only one to have such large inventory, bringing together the main categories of gems sought after by its customers.
This desire to modernize and reinvent the business is very significant, particularly for sorting, which is a real eye school at which our experts select and grade gemstones according to the most rigorous criteria in force. An objective eye is now predominant, with the frame of reference based on these specific criteria ensuring a constant quality for these customers.
The House sensed the importance of questions of transparency, traceability and ethics.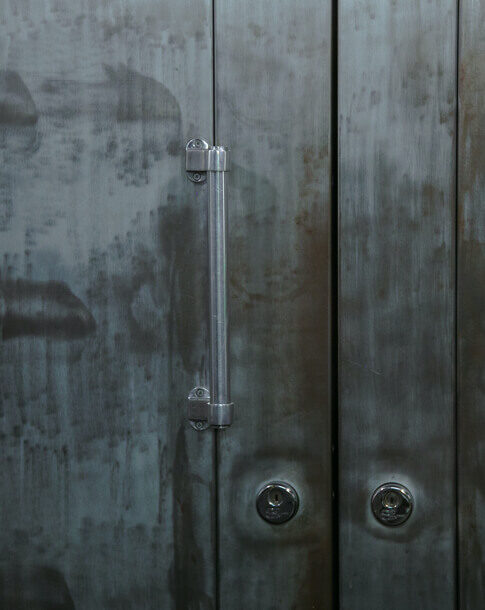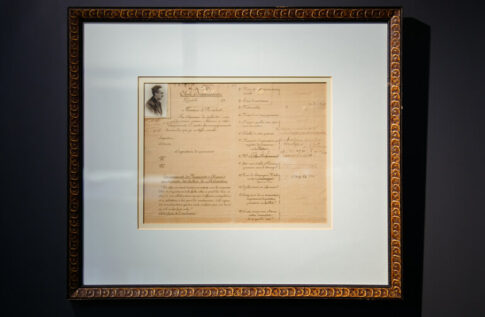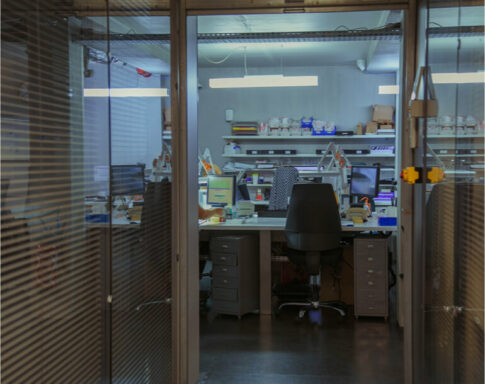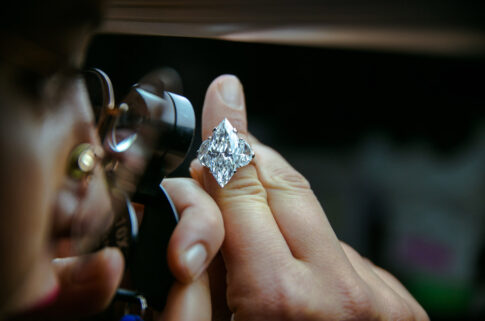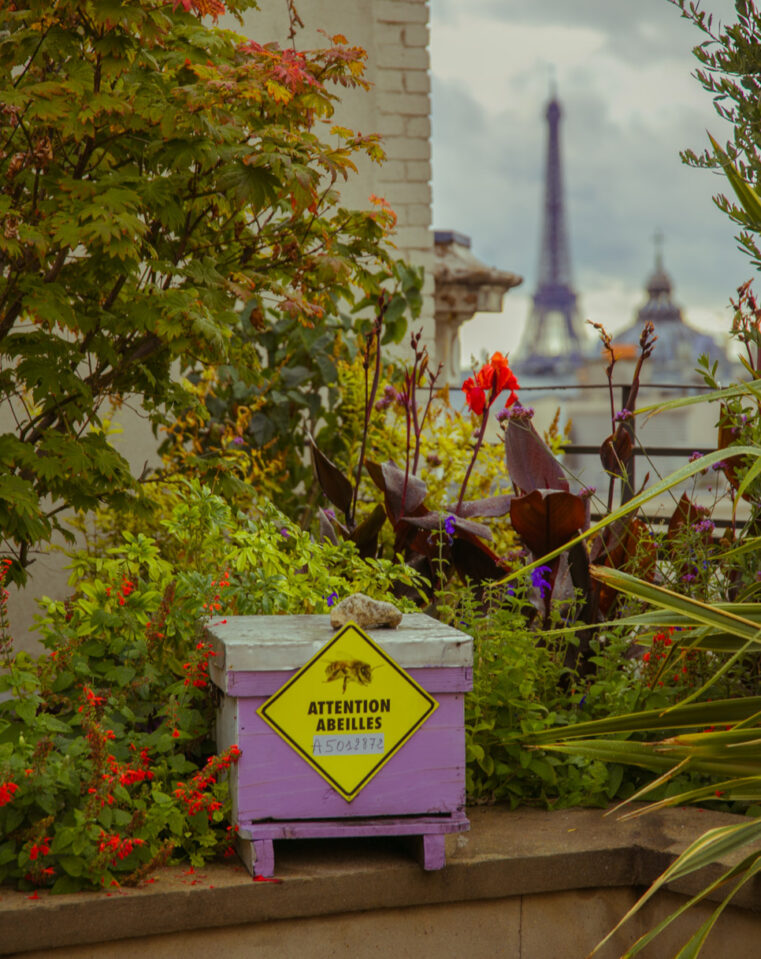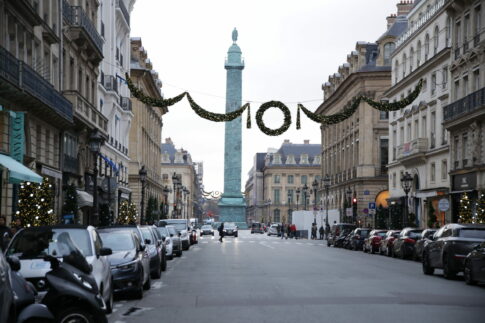 03
A free
and demanding spirit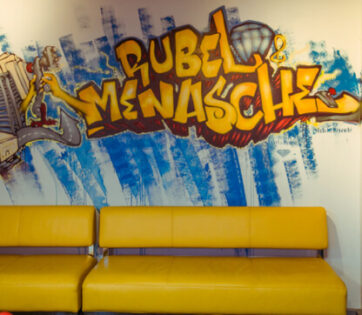 Rubel & Ménasché understood and anticipated the meaning of the history of jewelry and the entire industry. From 2010, the House was a member of the Responsible Jewellery Council and became an active member of the World Diamond Council, thus distinguishing itself through a committed and determined stance.
This change in direction resulted in a change in the company's governance in 2013. This brought together a new group of passionate people who wish to transmit, share and implement the best practices essential to developing the business.
This meant the Maison could more quickly respond to, or even get ahead of, the ever more innovative, more creative, more unexpected requirements of the big names in an ever-changing luxury sector.
The daily challenges of our Maison: the ability to adapt, establish new codes and elaborate a new language with customers considered like partners.