Our workshop
Our cutters, who are true craftsmen, master an exceptional know-how that is recognized by the EPV label—French Living Heritage Company—awarded by the French State*
*in 2013 and renewed in 2019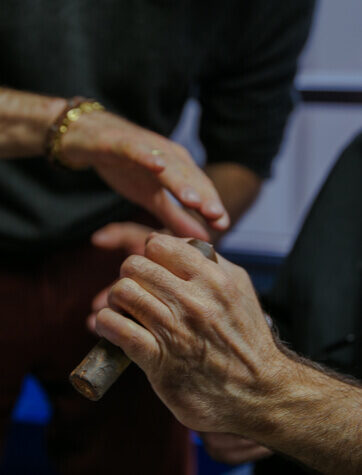 Our workshop
01
Expertise
and re-cutting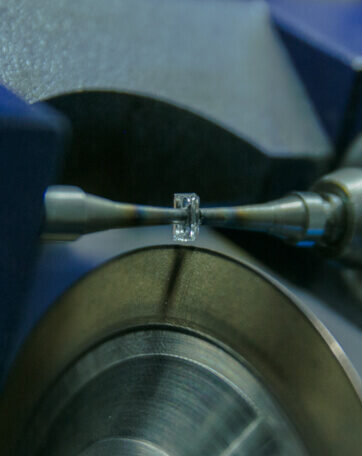 In 2006 Rubel & Ménasché creates its re-cutting workshop.
The workshop is supervised by a Master Cutter, holding the qualification of Meilleur Ouvrier de France 2004 ('Best Craftsman in France'). He has been using his know-how for numerous years and figures among those who have developed specific working methods in order to reveal the exceptional beauty of diamonds.
Since its creation the workshop has strongly developped and has established an experienced team of cutters along the Master Cutter, who passes on his know-how, guiding them to continually refine their skills and develop their talent.
The team that collaborates with the workshop selects, with precision and technical knowledge, the gemstones that are the most likely to meet all requirements: cutting to plan (CAD), cutting to the piece, repairs and improvements of sizes, setting of gemstones to the piece.
A workshop with a human touch that listens to
the challenges of its customers. Two watchwords
drive the team : availability
and proximity.
02
Listening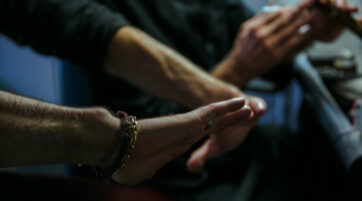 During the inception of a project, in advance of creation, the workshop managers discover the gouache or the piece of fine jewelry in CAD. At this point, there will be a discussion with the customer and the expert cutter will use their perfect knowledge to bring the piece of fine jewelry to life and suggest changes. This is a challenge worthy of the House, which, in this way, passes on the emotion that motivates it in its work.
Driven by its demanding nature in terms of service and understanding requirements, the House rallies all its skills in order to address urgent requests. Our rock-solid responsiveness is held dear by the House.
As a passionate diamantaire, Rubel & Ménasché regularly invites its partners into its workshop to enable them to "touch the material", to discover the cutting universe and understand the high standards to which we are committed.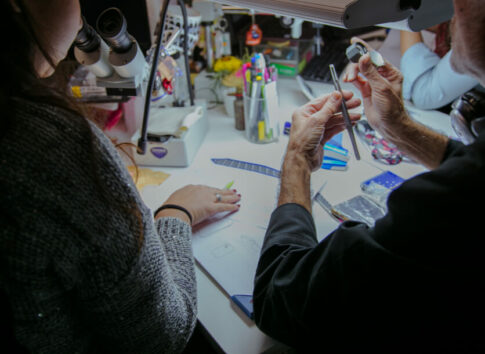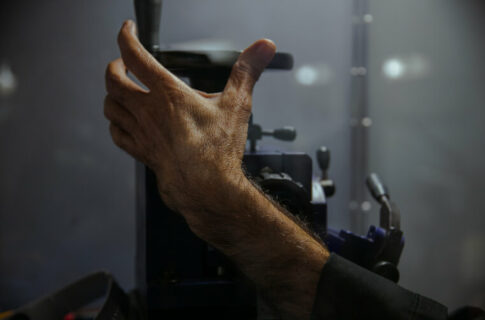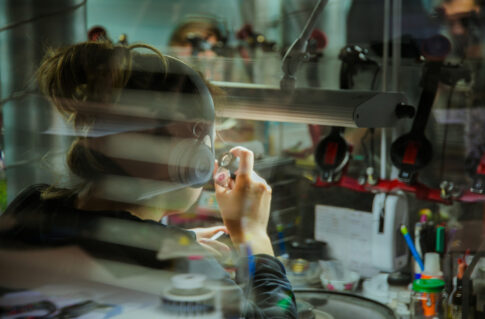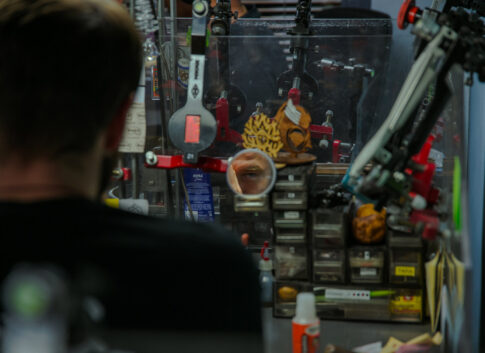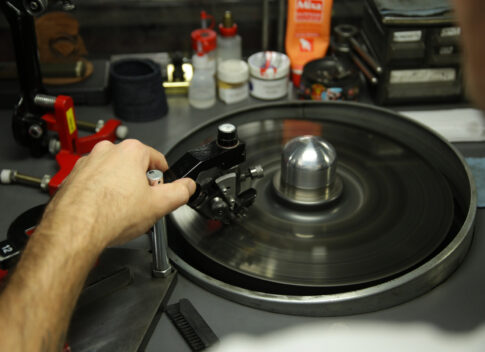 03
Creativity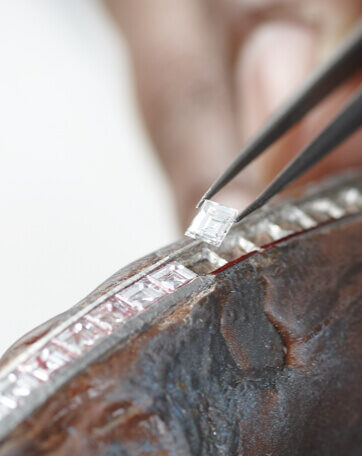 Going beyond its first vocation, which was to support the projects of its customers with excellence, the workshop is now capable of implementing R&D on the wildest projects. It knows how to innovate by proposing new cuts patented in the name of its customers or by providing solutions adapted to innovative settings.
Through its taste for a challenge and its love of gems, the re-cutting workshop has willingly put itself at the service of innovation and creativity.