Our commitments
The leader in its field but also passionate about the diamond industry, the House wishes to be part of a collaborative effort. It means to protect the image of natural diamonds and their desirability, while maintaining the confidence of the profession right down to the end customer.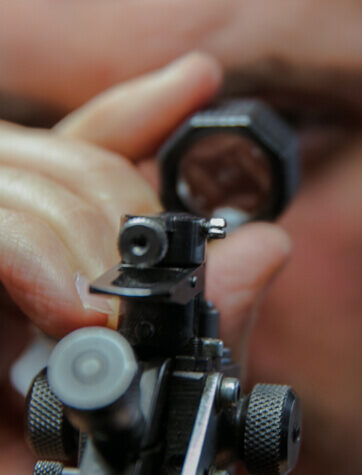 Our commitments
01
A diamantaire committed
to its industry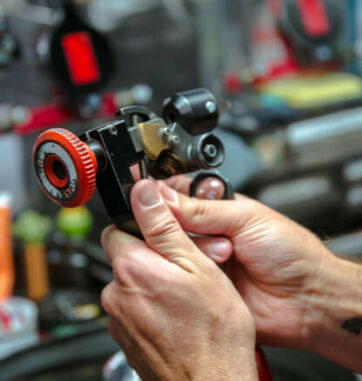 In 2010, the House sensed the importance of an increase in international standards and commercial practices. It became the 5th certified member of the Responsible Jewellery Council. Driven by the conviction that it must contribute positively to its industry and that any success requires collective action, Rubel & Ménasché encourages its partners, located upstream, to join the ranks of the RJC.
In 2019, the authorities at the RJC asked Rubel & Ménasché to participate in the redefinition of Due Diligence standards and to be one of the pilot companies to apply them.
On January 17, 2022, Rubel & Ménasché has just validated its 5th certification with the Responsible Jewellery Council, for its 2019 Code of Practices (less than 3 years after achieving a 4th certification at the start of 2020). Rubel & Ménasché intend to anticipate expectations, create balance in its due diligence practices, manage its risks and get to know its partners.
The House is also an active member of the World Diamond Council, an organization that protects the interests of the diamond industry within the Kimberley Process. As the only French representative, Rubel & Ménasché takes this responsibility very seriously: it is a member of its Task Force, participates in the biannual gatherings of the Kimberley Process and sits on various committees.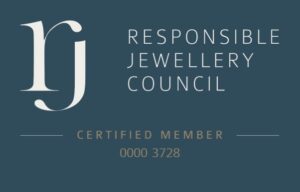 It's the same state of mind that inhabited Rubel & Ménasché when it supported the Diamond Development Initiative (DDI) in 2012. At the time, the House committed to helping improve living conditions for small-scale miners in Africa and obtaining recognition for this important link in the value chain.
The House can count on the unfailing involvement of its teams, always ready to guarantee the best and to anticipate the future.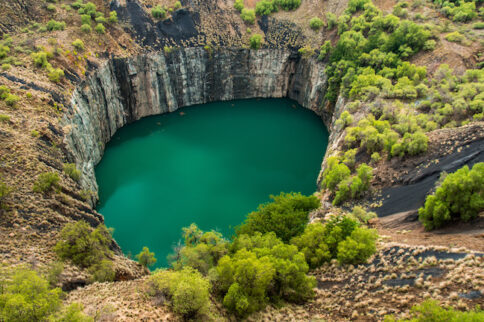 Being one of the first to act and then to encourage and promote its commitments is THE position of the House.
02
A diamantaire,
a jewelry artisan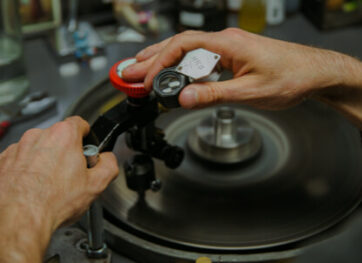 This commitment to jewelry is also embodied by the EPV label—French Living Heritage Company, awarded by the French State in 2013 and then again in 2019, demonstrating the House's willingness to uphold an historical know-how that is no longer taught in France, such as diamond cutting.
The protection of intangible heritage and the transmission of knowledge are the energies that push Rubel & Ménasché to rise to technical challenges within its re-cutting workshop.
Therefore Rubel & Ménasché also strives to share its knowledge, by organizing immersive diamond workshops for its customers and partners.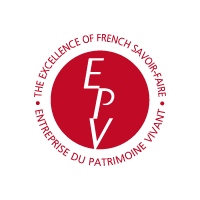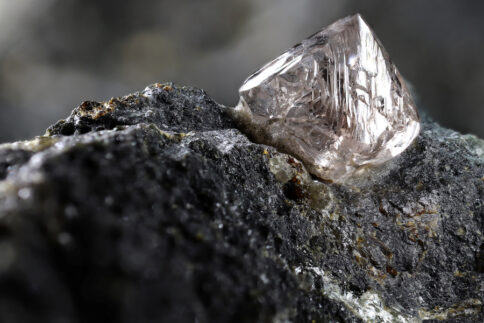 At Rubel & Ménasché, we advocate a policy of active and inclusive corporate social responsibility.
03
A CSR based on 5 Sustainable Development Goals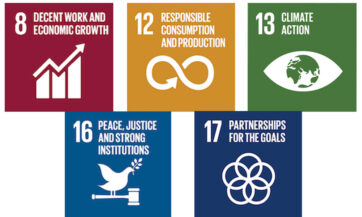 Aligned with our clients and stakeholders, 5 SDGs, the UN Sustainable Development Goals launched in 2015, SDGs were chosen by Rubel & Ménasché as priority areas to guide the actions of the House :
8. Decent work and economic growth
Continuing the actions of the House to improve the working conditions of our employees, supporting and guiding our partners in France and abroad, offering access to quality training for all. Rubel & Ménasché promotes the values of diversity, integrity and gender equality.
12. Responsible consumption and production
Rubel & Ménasché is implementing actions regarding traceability, transparency and respect for ethical principles and responsible practices throughout the management of its supply chain.
13. Measures relating to the fight against climate change                                                                                  Deployment of actions aimed at reducing our environmental impact by giving priority to renewable resources, reducing energy consumption and involving our employees in the commitments made by our company.
16. Peace, justice and strong institutions
Collaborating with regulatory bodies in the sector (RJC, WDC) and rigorous application of ethical rules and best practices under the umbrella of responsible governance.
17. Partnerships for the goals
Implementing an inclusive approach with suppliers and regular discussions on the subject, strong involvement of the House with partners and institutions from the fine jewelry sector and the industry (BJOP, Institut National des Métiers d'Art, School of Jewelry Arts, etc.)
04
For a sustainable future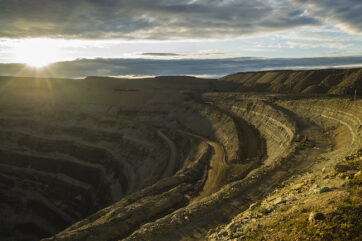 The Rubel & Ménasché House's sustainable development policy is built on 4 pillars, which are translated into quantifiable targets, guaranteeing the construction of a transparent, increasingly ethical and sustainable diamond industry.
The House's strategy is based directly on our CSR policy. Every year, this CSR policy and the resulting strategy are reviewed in the short, medium and long term.
Pillar 1. At Rubel & Ménasché, we are committed to revealing the history of our diamonds
Transparency is at the heart of the House's commitments, which contribute through our actions to building a traceable, increasingly ethical and responsible supply chain.
Pillar 2. Rubel & Ménasché is committed to acting for the climate      
Our company has defined strong commitments in order to reinforce its fight against climate change. It wishes to minimize its environmental impact by implementing concrete actions such as adopting responsible waste management, favoring renewable packaging, raising employee awareness and optimizing the energy performance of its activities throughout its value chain.
Pillar 3. Rubel & Ménasché is committed to setting an example
Rubel & Ménasché advocates participatory ways of working, innovative social and environmental practices and daily involvement with its employees and partners. Concrete actions are introduced and challenged each year to reduce the House's carbon, digital and physical footprints.
Pillar 4. Rubel & Ménasché is committed to sharing its passion and reinventing the world of jewelry
Our actions are focused on the preservation, exchange and transmission of ancestral and artisanal know-how, but also on sharing best practices and high-quality information to help create a transparent diamond industry. Innovation and creativity are two challenges that Rubel & Ménasché sets itself every day and at every level of the company, both in its overall approach and in its methods, processes and management.
Documents and Resources to download:
CSR Policy Rubel & Ménasché 2021
Code of Conduct Rubel & Ménasché 2021
Responsible procurement policy Rubel & Ménasché 2022
Rubel & Ménasché CSR Report March 2022
Annual Report 2021 RJC COP Rubel & Ménasché
Ethics whistleblowing system – Rubel SpeakUp
As part of its continuous improvement process, Rubel & Ménasché implemented a reporting system in which you can quickly and easily report concerns about actual or suspected misconduct that can affect our company or the wellbeing of people.
To know more about the platform and access to the dedicated reporting system, go on Rubel Speak Up.
On March 1, 2023, Rubel & Ménasché published its Gender Equality Index for 2022. Following the guidelines of the French Ministry for Labour, Employment and Social Inclusion, the Index has four key indicators and gives a picture of the situation within the company.
Rubel & Ménasché's overall result is good, since the Maison achieved a score of 87/100!
This score reflects Rubel & Ménasché's involvement and commitment to achieving gender equality.
Gender pay gap: 29/40
Gender pay gap for individual raises between men and women: 35/35
The percentage of employees who received a pay rise on returning from maternity leave: non-calculable indice
Gender equality for the ten highest earners: 10/10For us, gender equality is a conviction, rather than an obligation!Nevertheless, given the Maison's aims, the score obtained for the first indicator is not good enough. Gender equality is a conviction rather than an obligation for Rubel & Ménasché! It has therefore decided to implement a reflection and improvement plan and check these new indicators at the half-way point.