The Tiffany & Co. Maison has just unveiled its new high jewelry collection, the Blue Book 2021, to the public. Entitled "Colors of Nature", the collection draws inspiration from Jean Schlumberger and celebrates Earth, Land, Sea and Sky in 128 very colorful pieces. The diamonds and gems thus represent natural elements that are transformed into works of art using Tiffany & Co.'s high jewelry know-how.
Color is given prominence in this new collection intended as a double tribute: to the magnificence of nature on the one hand, and to the creations of the French designer and artist Jean Schlumberger (1907-1987) on the other.
Schlumberger began his career working for Elsa Schiaparelli, a very well-known fashion designer, whose work was avant-garde and inspired by Surrealism. He joined the Tiffany & Co. Maison in 1956, at the request of its Chairman Walter Hoving, where he applied boldness and creativity to interpret the "miracle" of nature (starfish, jellyfish or even a grasshopper), enhanced in original and luxuriant jewelry, now iconic. Some of his original creations can be seen at the Musée des Arts Décoratifs (Museum of Decorative Arts) in Paris. His history is undeniably linked with that of the Tiffany & Co. Maison.
The Blue Book 2021 collection is inspired by this heritage and repeats the homage to the marvels of nature, flora and fauna alike. Color has a special place, magnifying the natural creations, punctuated with the intense greens, blues, pinks, reds, whites, dark purples and browns of the gems. Thus the details and reflections on the wings of a dragonfly or a butterfly, like this articulated brooch (which can be worn in 5 ways) in 18 carat yellow gold, diamonds and purple sapphires, custom cut in perfect symmetry. Or this turtle for which the combination and precise cut of each diamond make a very successful shell.
The incredible Schlumberger Thistle necklace represents thistle leaves and flowers in diamonds on winding vines of 18 carat yellow gold. More than two years of work were needed to create this necklace, which is as innovative as it is spectacular and bears witness to great craftsmanship.
As for the "Earth" series, this uses the versatility and magic of diamonds to illustrate layers of rock and geological masterpieces. Here they are with dancing strands, showing movement and asymmetry, on Jean Schlumberger's Baguette Fringe necklace, composed of platinum, custom-cut baguette diamonds and brilliant-cut diamonds.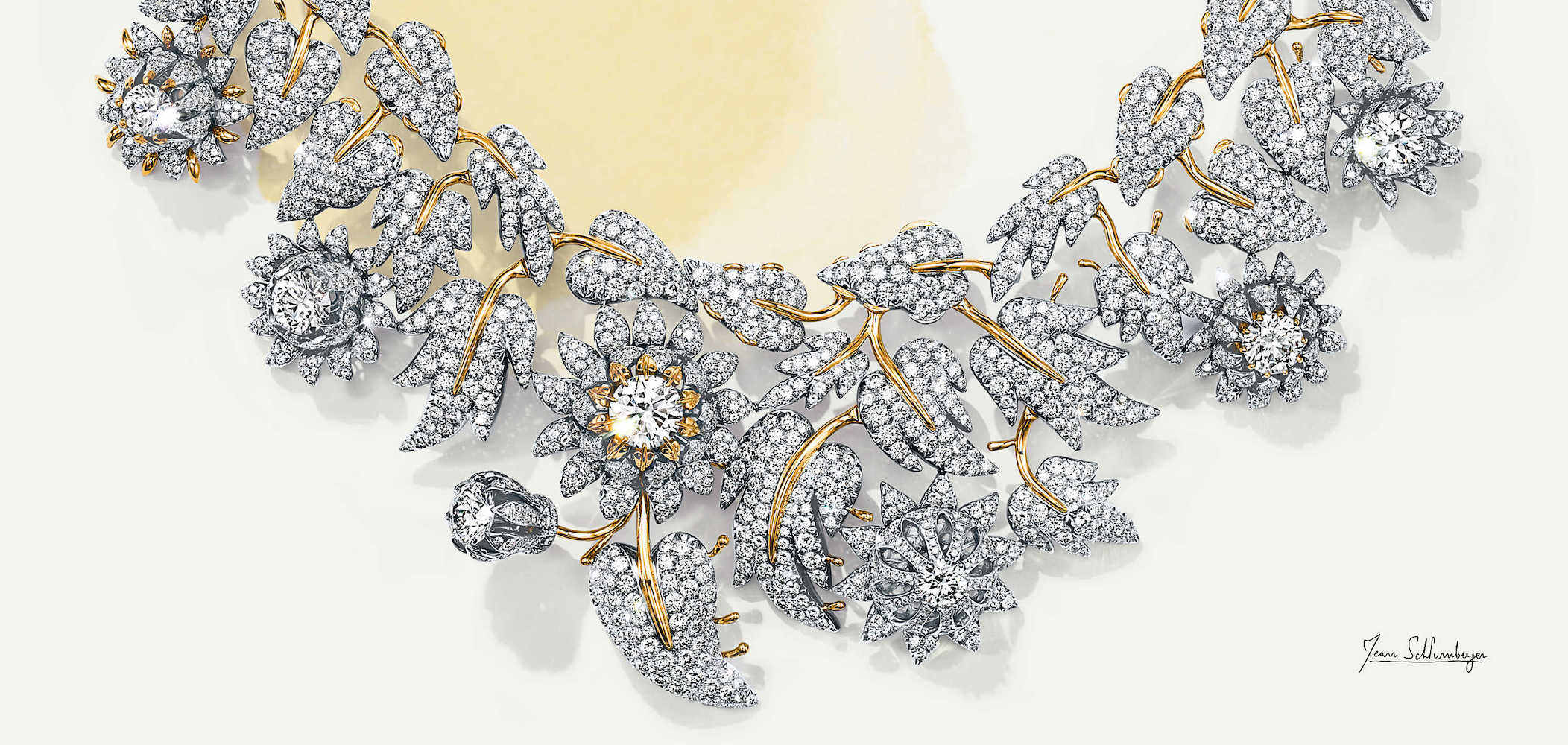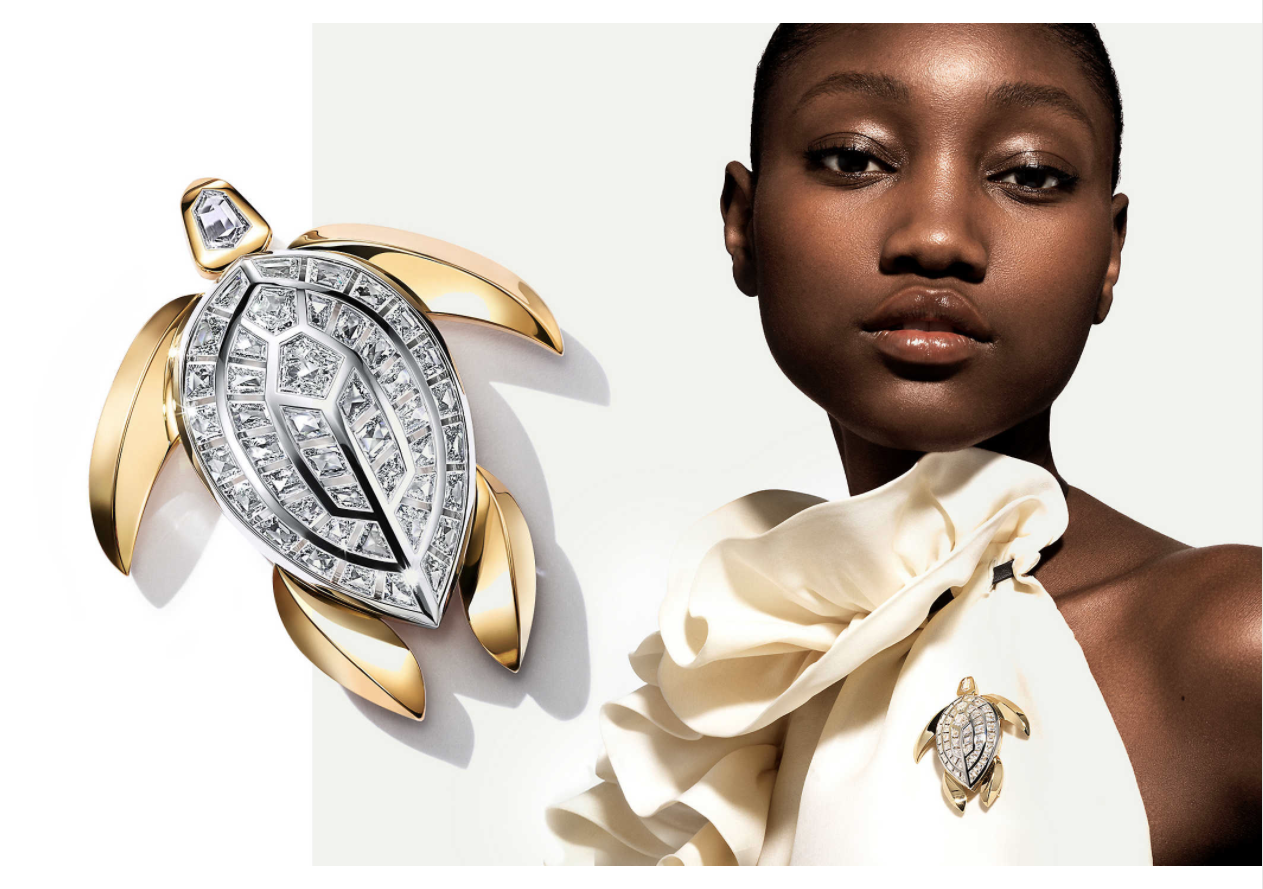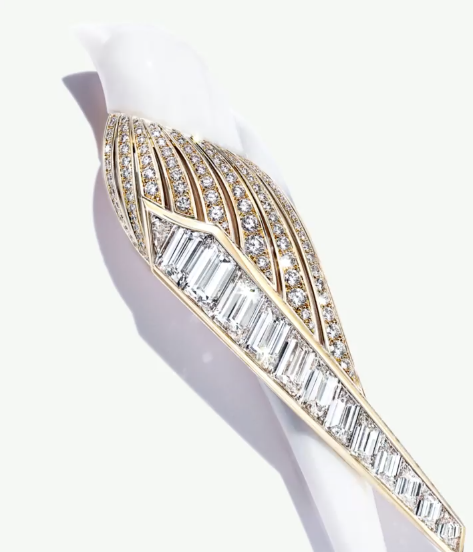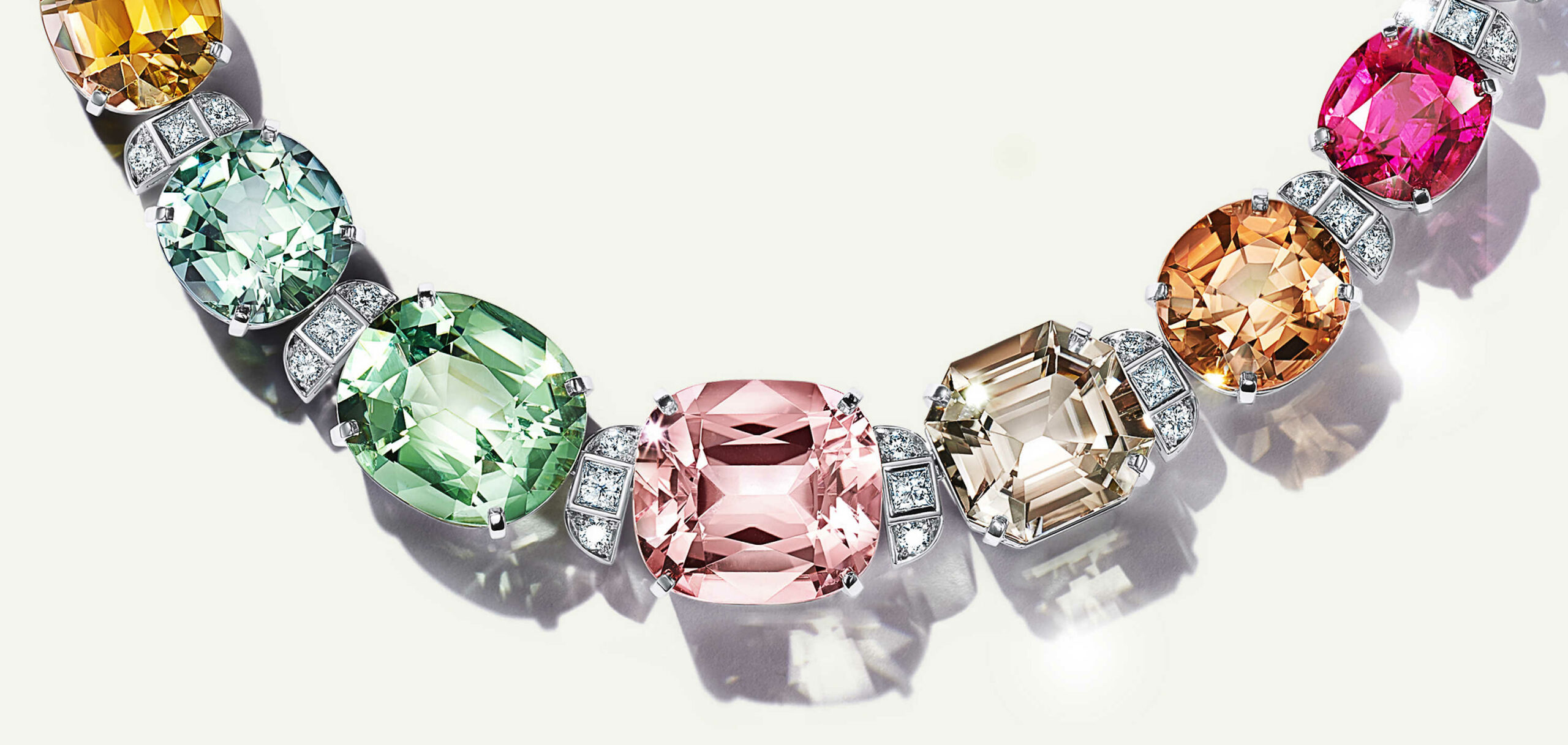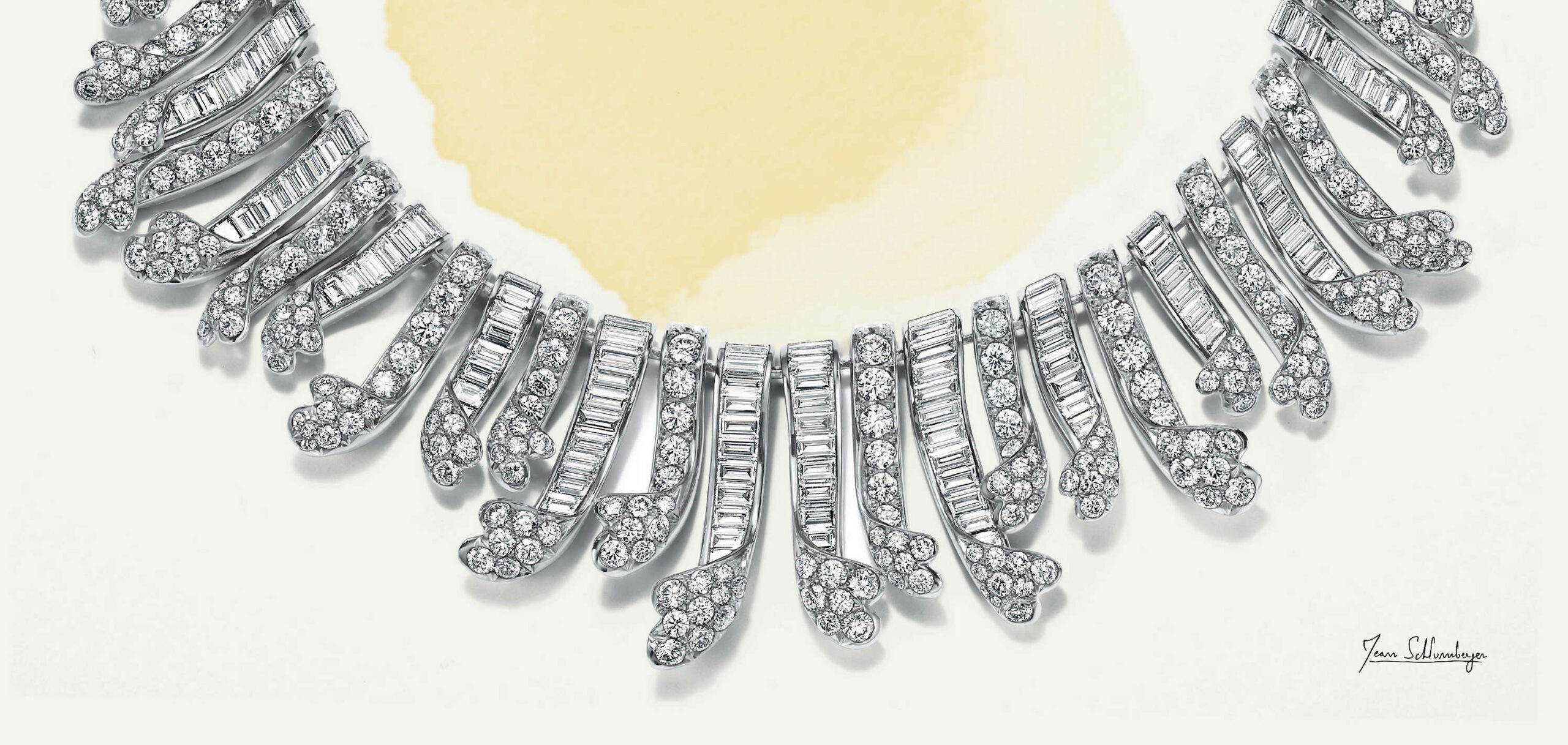 To find out more about the collection, please visit the Tiffany & Co. website:
Nature Unbound: A Sneak Peek at Tiffany & Co.'s New Blue Book Collection
Tiffany & Co. Takes its Famed Blue Book Collection on a Colorful Journey Through Nature
Tiffany & Co.'s 2021 Blue Book Colors of Nature Collection Shines a Spotlight on Jean Schlumberger's Thistle Necklace
Source Rubel & Ménasché
---
Photos © Tiffany & Co., DR.