Our expertise
The Sorting and Quality team, for whom gems hold no secrets, is trained at the Rubel & Ménasché "eye school". This offers an unequalled guarantee that we undertake to provide to all our customers.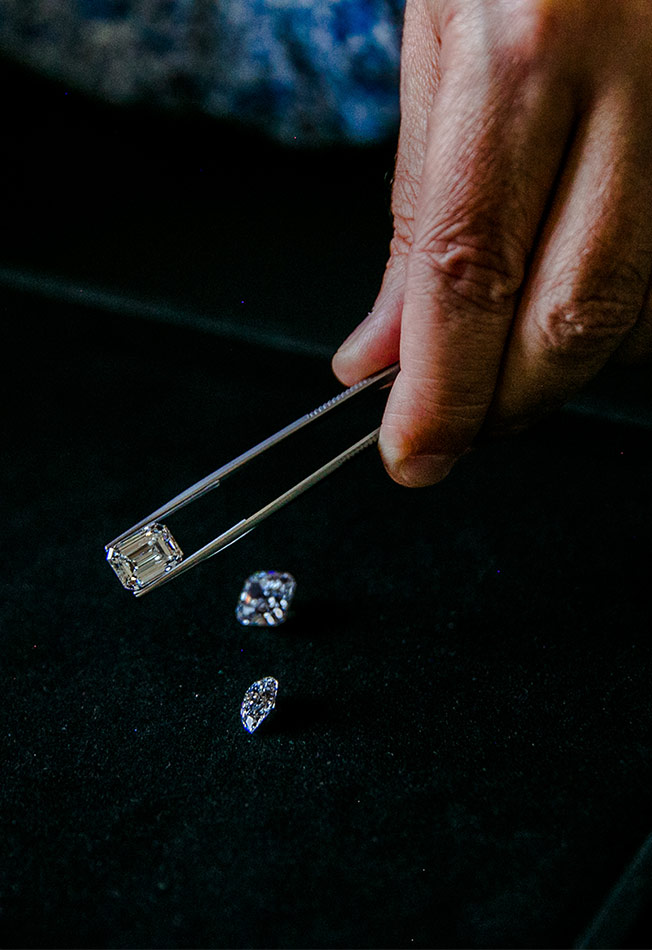 Our expertise
01
Incomparable
gems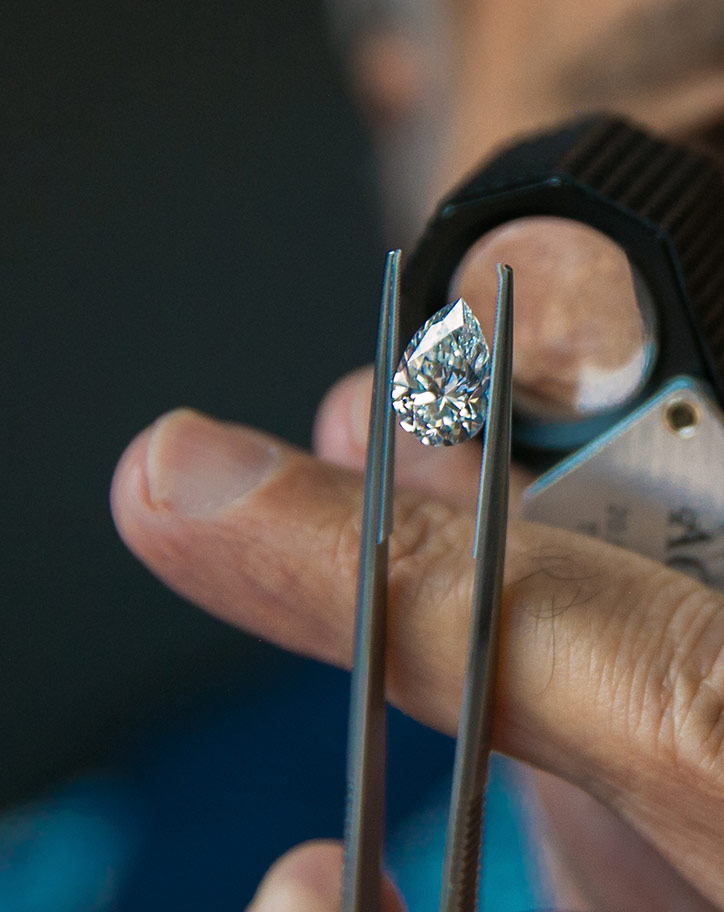 Every gem sorted at Rubel & Ménasché is analyzed by two sorters, who compare their results at each stage and according to the most rigorous objective criteria: first, the color and fluorescence, and then the cut and clarity.
The dimension must also perfectly match each customer's requirements. This is a constant guarantee that the diamantaire undertakes to provide to all its customers.
Every gem is considered in all of its distinctiveness, since every gemstone has its own nuances. Our sorters are able to recognize all of their subtleties.
To guarantee our visual expertise, Rubel & Ménasché regularly trains its sorters at laboratories (GIA, HRD, De Beers Group Institute of Diamonds) to maintain their level of excellence.
100% natural gems
Each gemstone is analyzed in our laboratory, according to a strict process conducted by an expert engineer, who relies on very high precision machines.
Building on its commitment and its involvement, Rubel &Ménasché is bringing together a community of practices around the issue of naturalness.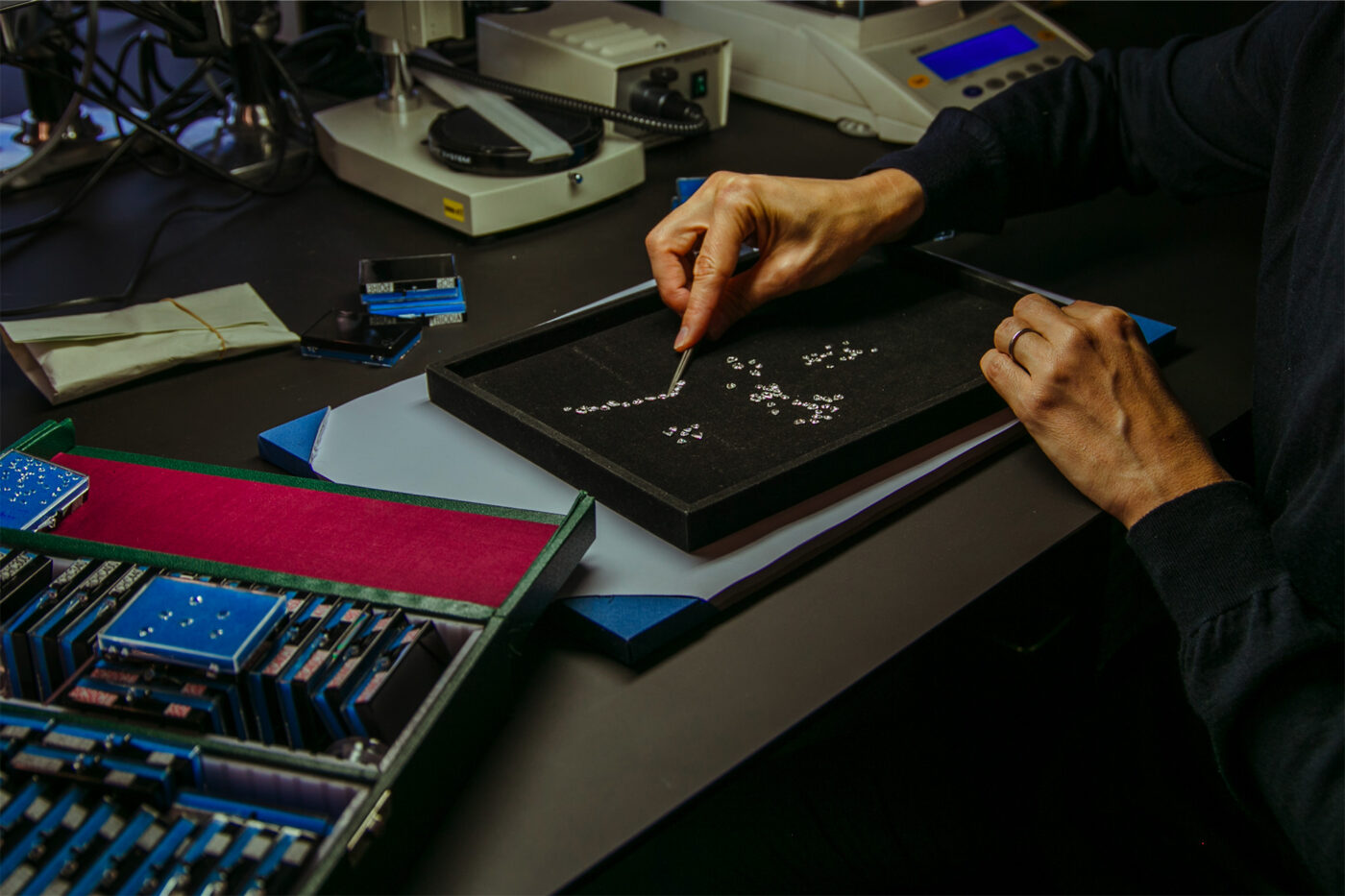 02
A complete service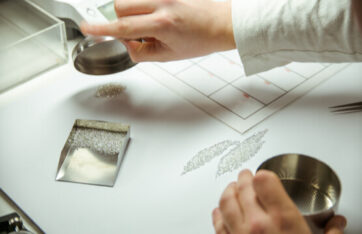 Rubel & Ménasché responds to an absolute imperative for responsiveness. Its inventory is regularly adjusted to anticipate and meet the needs of each customer and be fully aligned with their specifications.
Rubel & Ménasché's service:
adaptability, dialogue and partnership
By drawing on its diamond and jewelry expertise, the House perfectly understands each need, each imperative, and each particularity.
A dedicated team, customized solutions and unprecedented alternatives substantiate this level of complete service.
Rubel & Ménasché has also been certified an Authorized Economic Operator (bonded warehouse) since 2010 – a strategic choice which enables it to clear merchandise within its own premises. This certification attests to the great integrity and reliability of our logistics chain, in terms of both importing and exporting merchandise. It is a guarantee of efficiency and transparency, and a capacity to manage high volumes in record times, in full security.