For this exceptional summer, the Houses have vied with each other to show their audacity and creativity, and present their expertise with sumptuous collections of fine jewelry. Virtual and online presentations were imposed for Fashion Week, but this did nothing to quash the magic of these collections and extraordinary items of high jewelry, which are all the more incredible in terms of their technical accomplishment. We take a moment to look at the pictures and delve into the worlds of Chaumet, Cartier, Boucheron, Pomellato and Bulgari…
Virtuoso "Perspectives" with Chaumet
Chaumet take us on a trip to Place Vendôme, Paris, to its beautiful town house. And who are our guides? CEO Jean-Marc Mansvelt, the experts in diamonds and colored gemstones, and Benoît, the House workshop supervisor*. The 81 pieces from the "Perspectives" collection highlight the expertise and the technical mastery of the French fine jewelry craftspeople. With creations inspired by architecture (the Pantheon, mashrabiyas), geometrical shapes, and tiaras that draw their inspiration from the 230-year history of the House, which was founded in 1780. This is architecture as a vision of eternity where the past and modernity converse to breathe strength into this fine jewelry collection.
Light and balance guided the steps of these craftspeople to highlight "the spirit and soul of Chaumet" represented by diamonds, yellow gold, white gold, colored gemstones, and emeralds. The 4 "virtuosities" that are emblematic of Chaumet—the 'fil-couteau' technique, transformable pieces, the harmony of the stones, and goldsmithing—have been expressed in 6 chapters: Skyline, Luxe, Lacis, Ondulation, Mirages, and Labyrinthes.
The Skyline necklace in particular is a homage to Pierre Sterlé, a designer who worked for Chaumet. This is an art deco necklace, inspired by deconstructivism, in pierced and hammered gold (goldsmithing), just opened by a zip and symbolizing a kind of duality: to the left are emeralds and to the right are diamonds, bespokely recut,with a 16.06 carat Columbian pear-cut emerald at the center. Just incredible!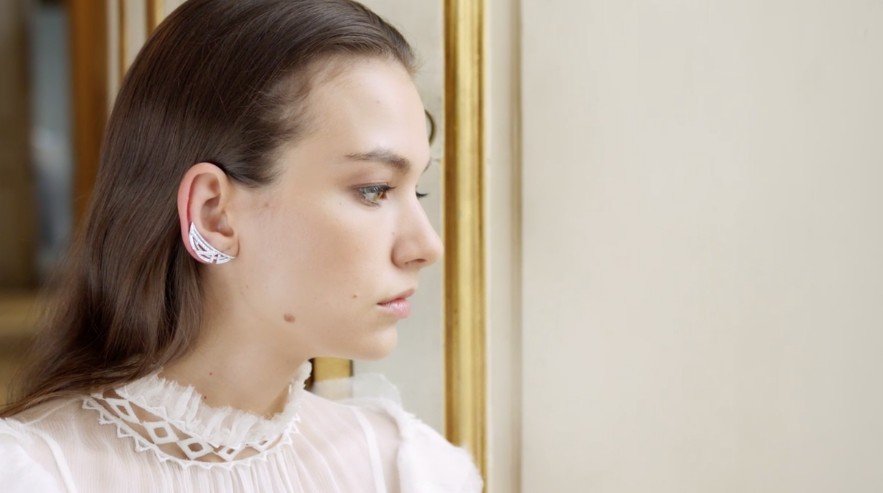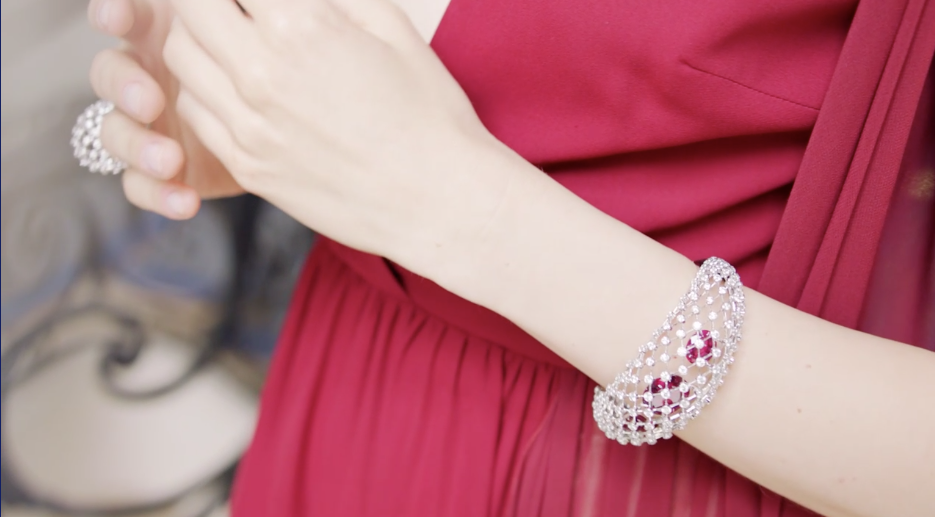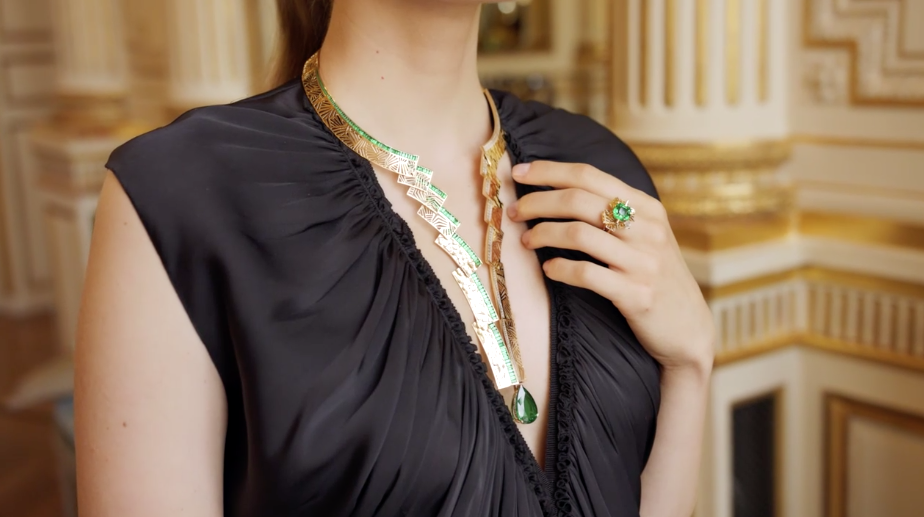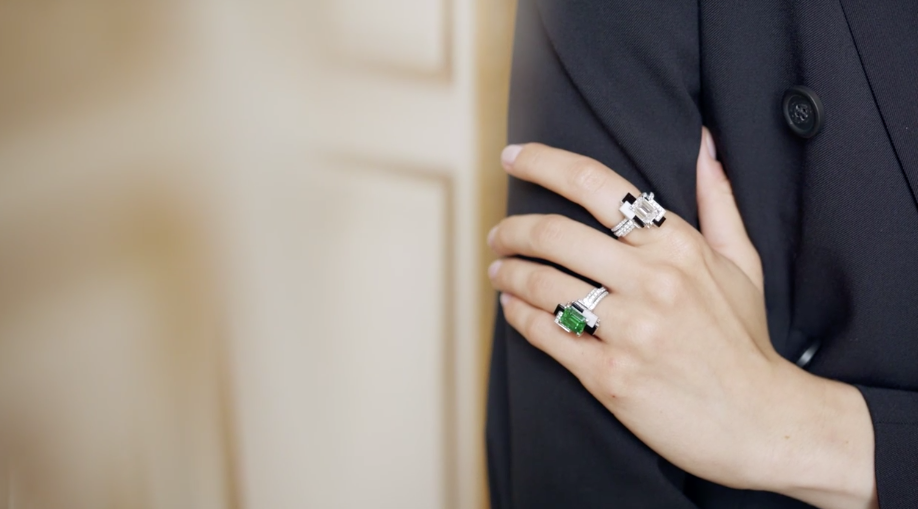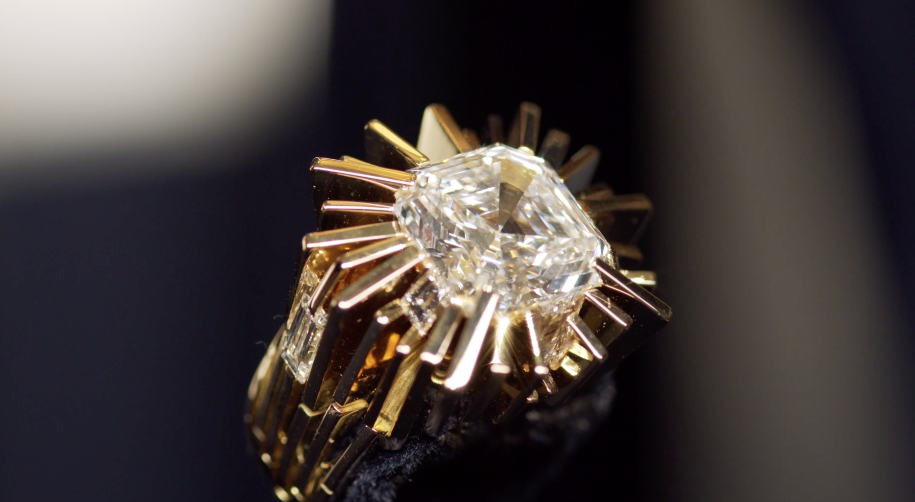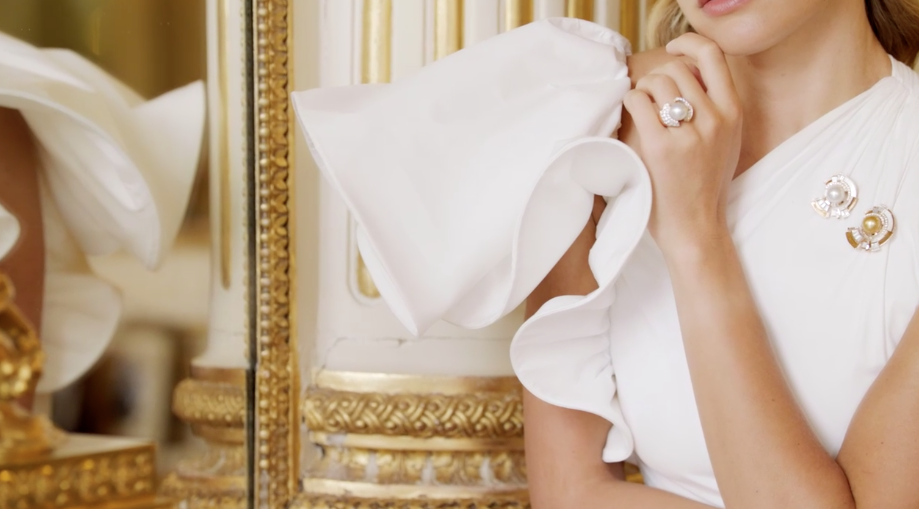 Cartier reinvents reality with "[SUR]NATUREL" (Supernatural)
Or transfigured nature that "goes beyond what is real".
This is the premise behind this new fine jewelry collection from Cartier, which is somewhere between figuration and abstraction and draws its inspiration from the elements—from water, fauna and flora. And so we are carried off in a magnificent phantasmagoria where Cartier's much prized art deco style is always highly present with iridescent colors—intense blue or celadon, deep green, sparking white or bright orange. The panther becomes "tropical", on a watch strap, and this collection serves as a pretext to go beyond and transcend Cartier's expertise.
To better understand the work of the House and its know-how, watch this video that illustrates bepsoke work on the coral and the creation of this Panthère Tropicale.
An astonishing and inspiring collection!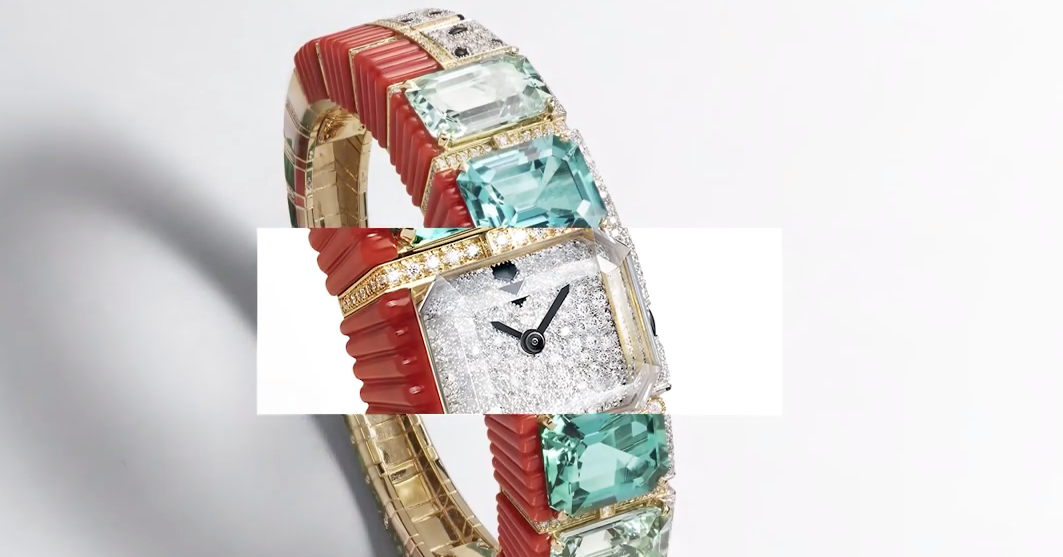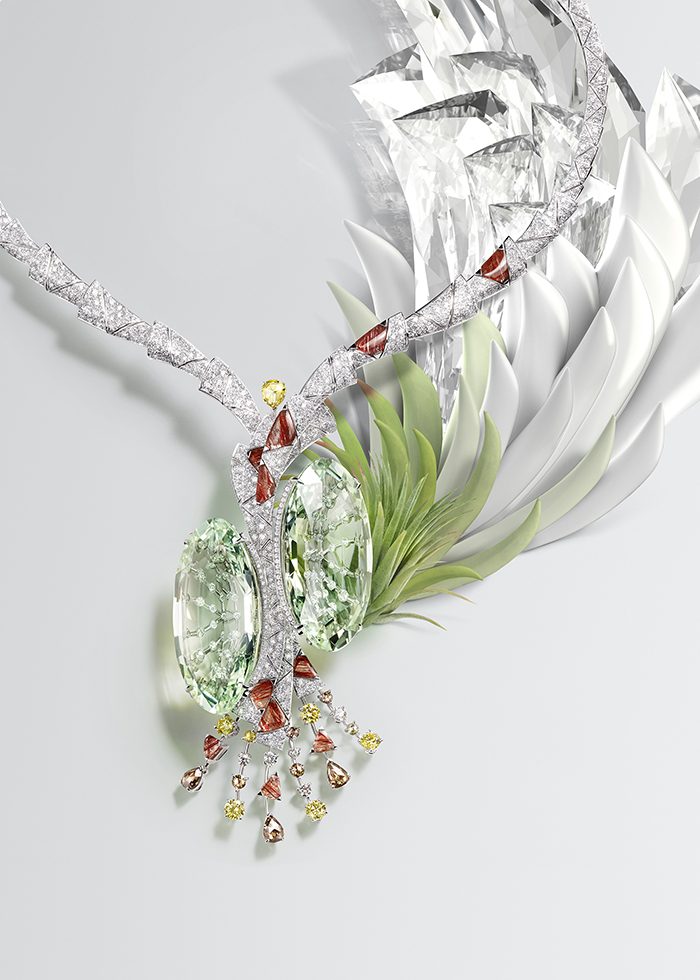 Boucheron "Contemplation": capturing the uncapturable, and using high technology solutions
"Capturing the ephemeral so that it doesn't fade away. Suspending time."
The present moment is at the heart of the inspiration of the new collection of Boucheron high jewelry, which bears its name so well: "Contemplation". 67 pieces, a great deal of white, blue and transparencies. An invitation to stop for a moment and enjoy the intangible and "simple moments", that seems strangely appropriate with this summer of 2020 when we have all rethought our relationship with the present moment. So it is a drop of rain, a passing cloud or the movement of a feather that are interpreted in this collection where poetry meets the codes of the House of Boucheron, large pieces, movement and multiwear: the En passant ring, Fenêtre sur ciel necklace ("window onto the sky") (an incredible tie necklace that represents a cloudy sky in titanium, diamonds, mother of pearl, and set with a 35 ct cabochon tanzanite), Ciel de jour ring ("day sky"), Caresse de plume brooch ("feather caress") or the fabulous Au gré du vent brooch ("carried in the wind") paved with diamonds.
The Goutte de ciel necklace ("skydrop") illustrates this collection perfectly with its mix of rock crystal, diamond paving and high technology that comes close to astrophysics. To quote its creator, Claire Choisne (we could not have put it so well!): "Through this necklace, I wanted to capture the impalpable and to offer a piece of sky to wear around the neck. This dream was made possible the day we discovered Aerogel. Aerogel is the material that has the lowest density in the world, consisting of 99.8% of air and 0.2% of silica. NASA actually uses it in space, on panels, to capture stardust." High performance jewelry!
To follow and admire this moving collection, explained by its creator, click here.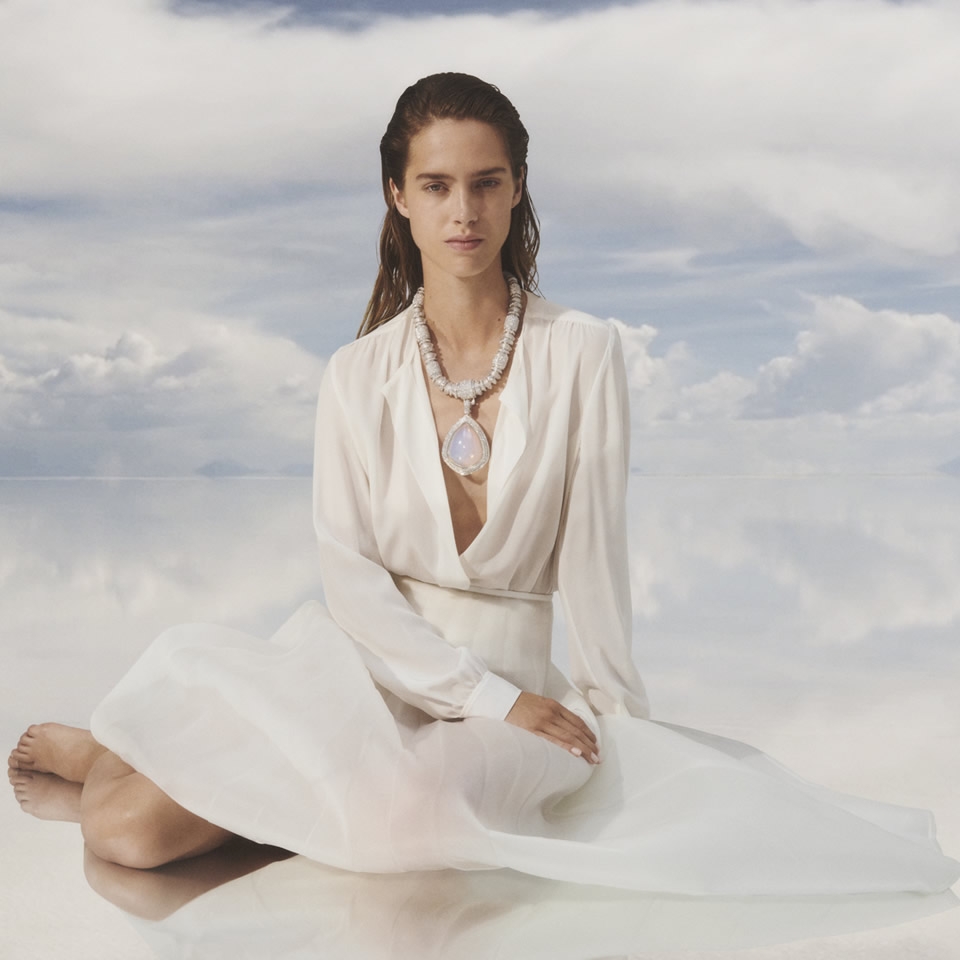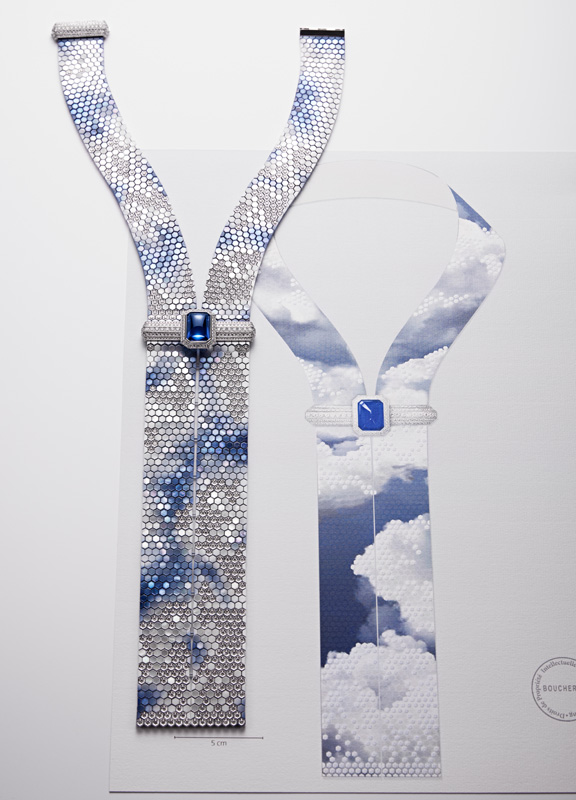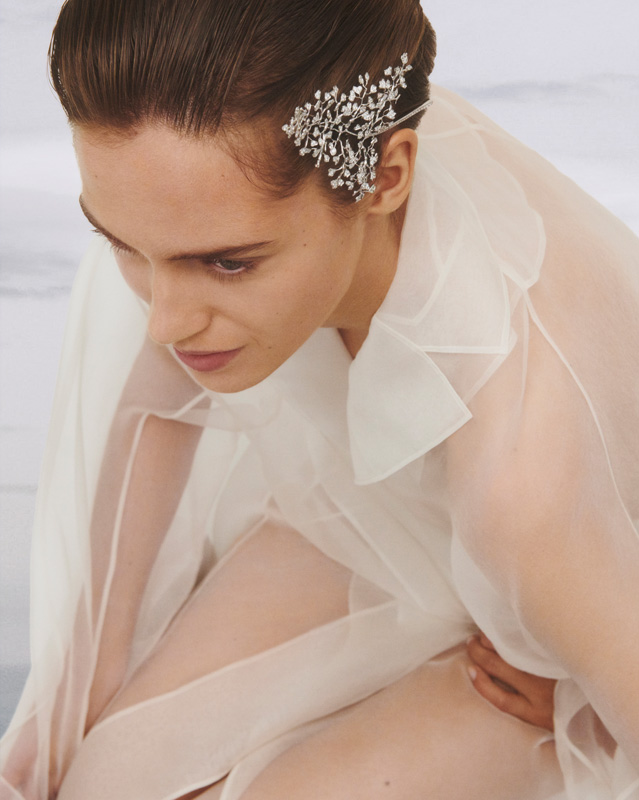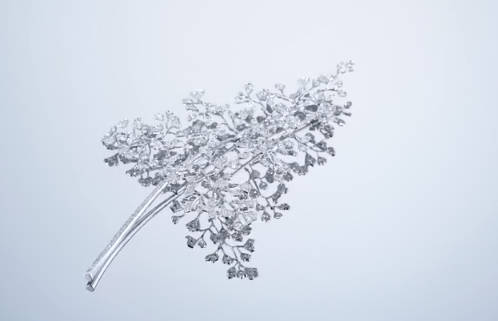 "La Gioia" Pomellato, an explosion of colors and gems
Although we may already know the very beautiful Nuvola de Pomellato collection, full of diamonds and Fairmined pink gold or the very round and cheery Nudo, we are thrilled to see the Milanese jeweler and goldsmith take us on a journey to new horizons and offer its first fine jewelry collection: "La Gioia di Pomellato". This collection of 165 pieces is true to the House codes: an explosion of colors and gems (over fifty), inspired by the Italian way of life, where "Every day is a special moment", or born from the House's flagship collections, Nudo (the Nudo Cascade necklace). For its CEO Sabina Belli, this collection reflects the expertise of its 100 master goldsmiths and craftspeople, and is a homage to the creative work that has always been carried out by Pomellato (the brand was created in 1967.)
The designs from Italy include resolutely modern chains and gourmettes. Such as the incredible Gourmette Assoluta, which is entirely paved with white diamonds (more than 3,000 stones)! And the star piece from the collection, the Gourmette Caméléon choker, a real kaleidoscope that sparkles with the many colors and grades of emeralds, sapphires, tourmalines, diamonds, spinels, rubies, tanzanites or topaz that make it up.
Here is a link to an online presentation that will help you to better understand the House of Pomellato and its undertakings: La Gioia Di Pomellato.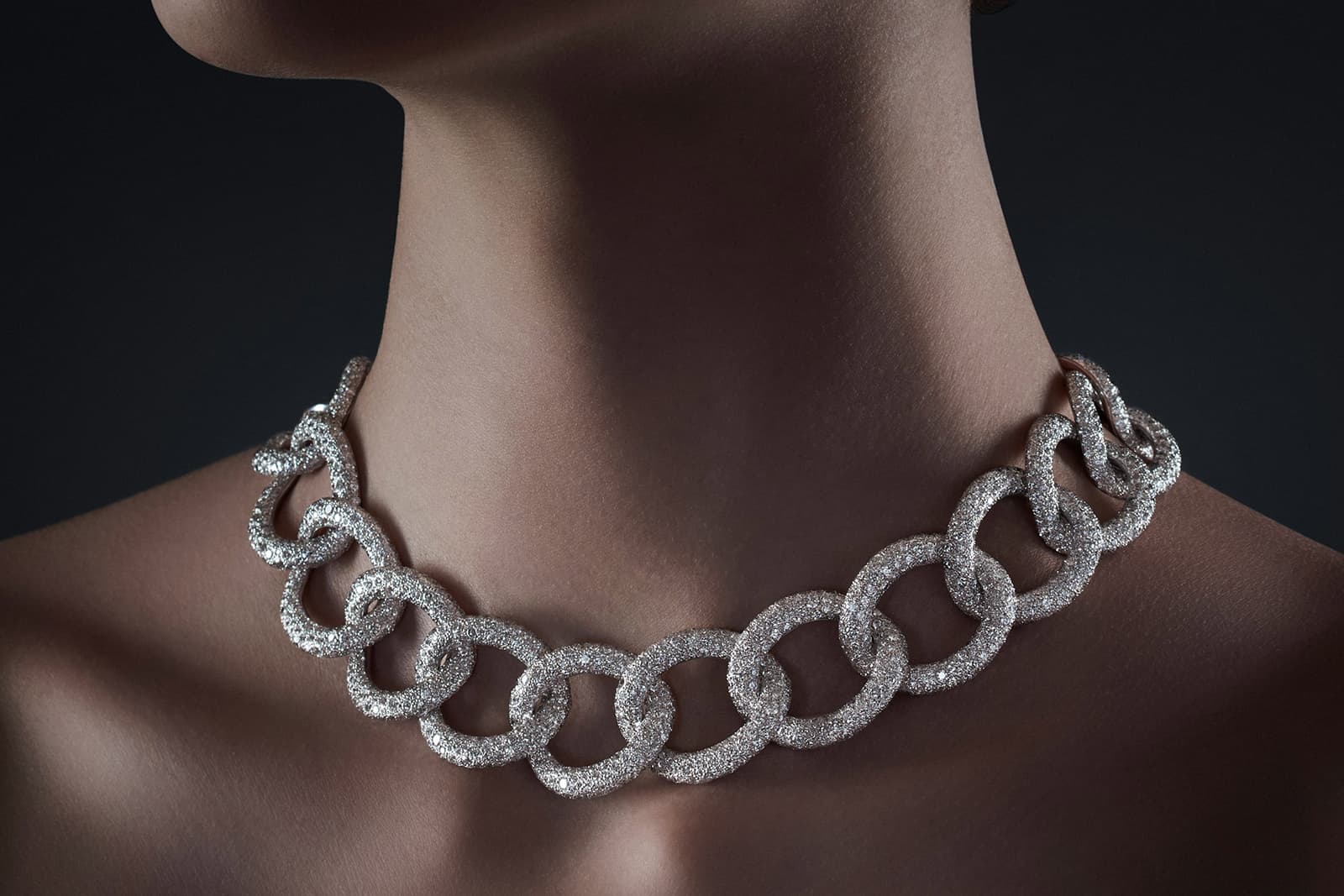 "Barocko" or the baroque charm of Rome as seen by Bulgari
The Barocko high jewelry collection from Bulgari has all of the exuberance and audacity of Rome. The collection is true to its name with its architectural lines inspired by the monuments of the eternal city. A broad palette of colors and opulence in this collection carry us from palaces to gardens, following three key themes: Meraviglia (marvel), Luce (light) and Colore (colors).
Let's take a moment to look at the Wings of Rome (see home photo above), entirely set with diamonds and drawing inspiration from the wings of the statues of angels on the Ponte Sant'Angelo in Rome. Diamonds in a variety of shapes, fancy cuts, marquises, pears, rounds, etc. are to be found in the feathers and wings that take flight to better adorn the wearer's neck. This exceptional piece is the fruit of 800 hours of work. Its center holds a sublime drop-shaped 11.65 carat diamond (D, IF).
Or consider the Mosaico necklace with geometric shapes where diamonds and emeralds (18 round brilliant cut emeralds and a magnificent 5.3 carat emerald from Zambia) interact in architectural lines to draw… a mosaic of course!
Collections that take us on a journey between dreams and magnificence.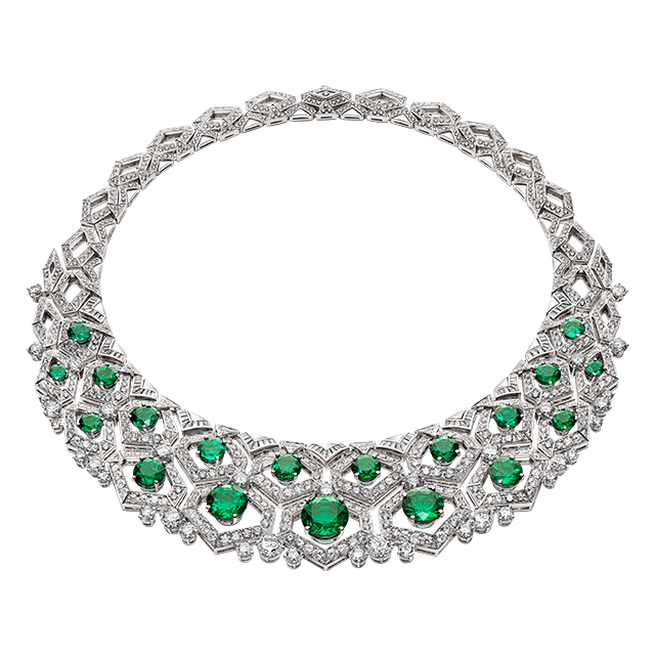 Source Rubel & Ménasché
---
Photos © Chaumet, Cartier, Boucheron, Pomellato, Bulgari.
* A fascinating video in which we learn more about the House and the technical skill and expertise of its craftspeople who are so skilled in the art of fine jewelry.