In the second part of a two-part series, National Jeweler explores the latest haute joaillerie presented last week in Paris in conjunction with couture week.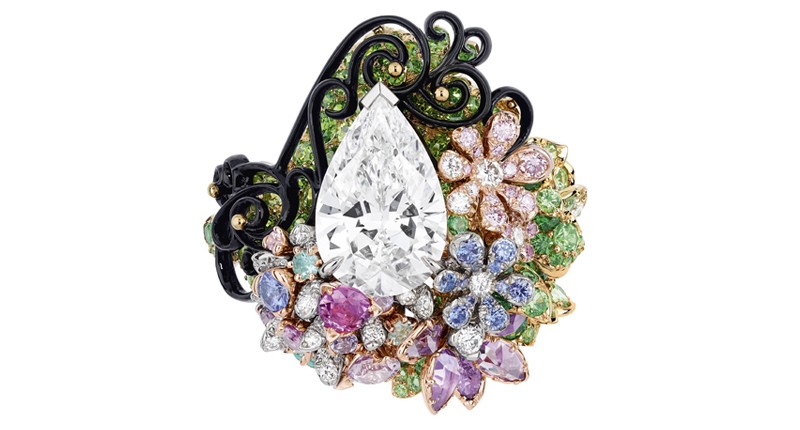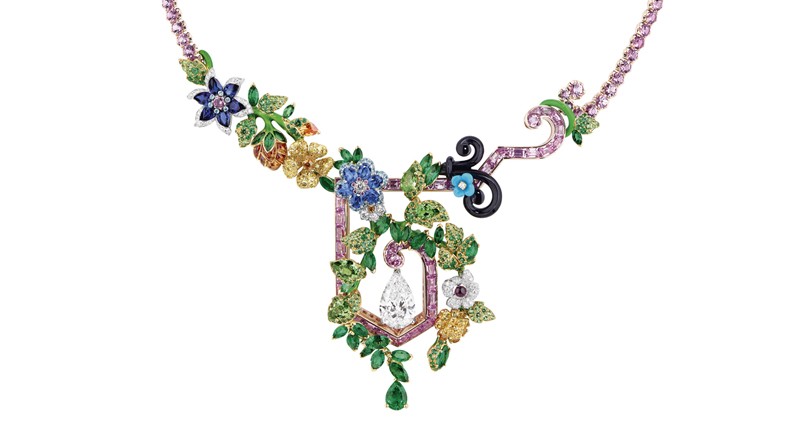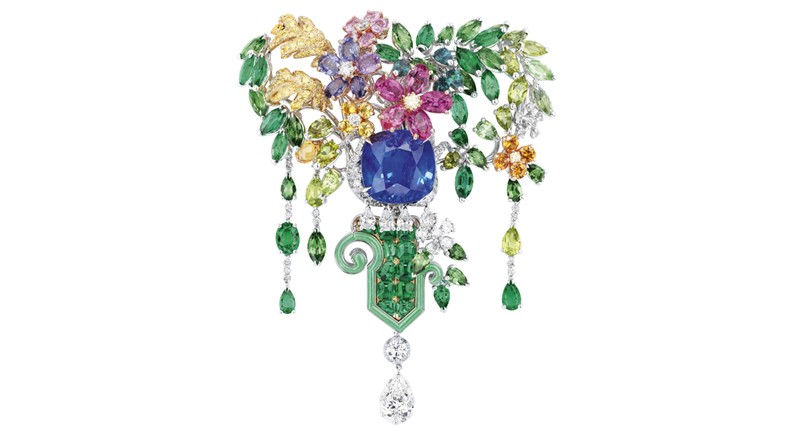 Dior's jewelry designer, Victoire de Castellane, revisited "Versailles" with the second installment of the collection first introduced last summer.
Whereas last year's offerings were an ode to the palace's baroque architecture and décor, this year's iteration was a love letter to its gardens.
Spectacular gemstone color combinations lent the collection a vibrant palette and contagious whimsy, which was all the more striking when combined with the pieces' strong geometric lines, meant to reference the gardens' bold landscaping.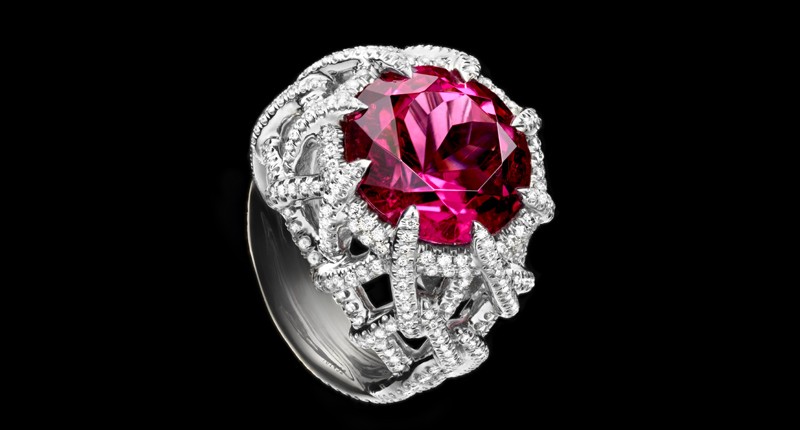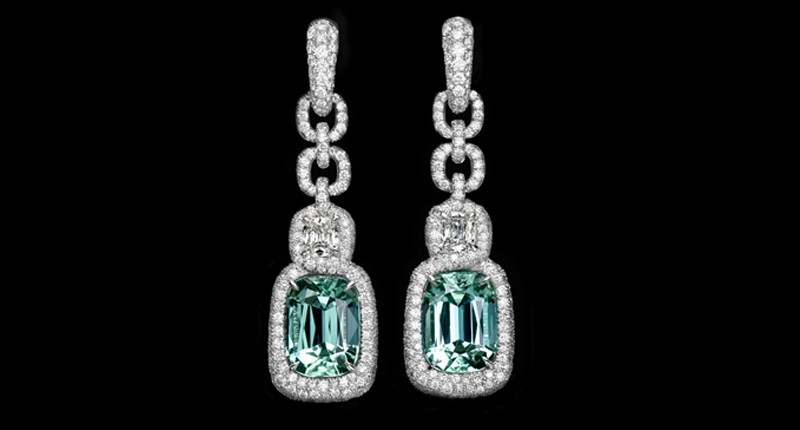 David Yurman took a more wearable approach to color, setting large colored gemstones like rubellite and peridot against a background of neutral white diamonds and white gold or platinum. Much of the interest in the pieces was in the bold, architectural designs of the settings.
The American design house also showed pieces from its Night Petals collection, inspired by flowers seen in the moonlight and high jewelry versions of its pearl pieces and Stax collection.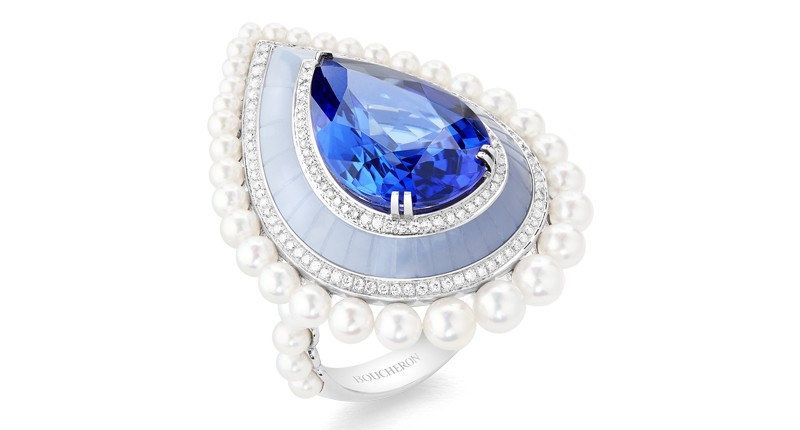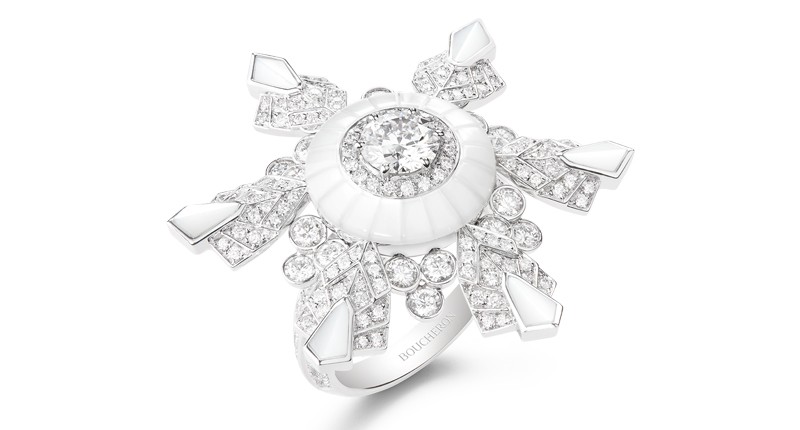 According to Boucheron, the brand was the first French jeweler to open a store in Moscow, in 1897. Their high jewelry offerings, called Hiver Imperial, or Imperial Winter, referenced these beginnings.
White gold, diamonds, mother-of-pearl and rock crystal formed ice and snowflakes, while accents of pearl, aquamarine and tanzanite further enhanced the collection's romantic, wintry feel.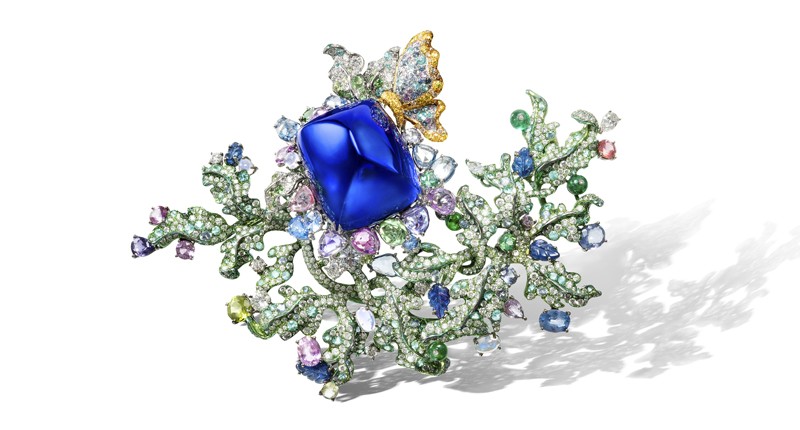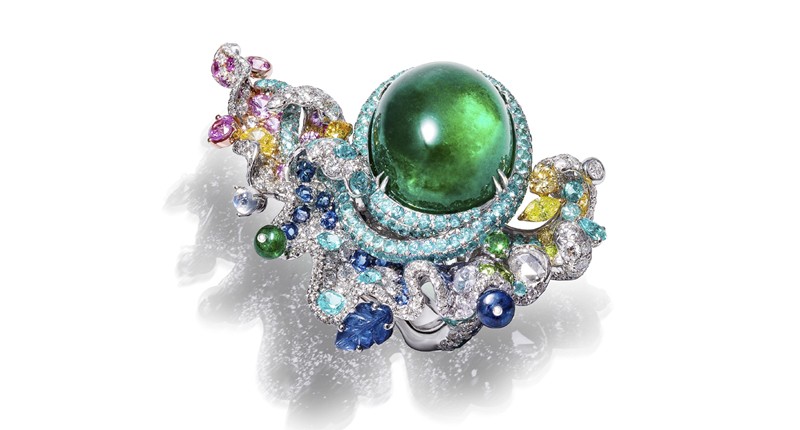 New York-based designer Anna Hu creates nature-inspired pieces more dazzling than their real-life counterparts.
In Paris, the designer showed elaborate designs that often were anchored around one prominent gemstone, such as a sugarloaf tanzanite or cabochon emerald.
Read full article