It's clear that De Beers CEO Bruce Cleaver, in the job just under a year, has a packed schedule this week at JCK Las Vegas. Our interview at the Forevermark booth was slated for 25 minutes, and by the end, his next appointment was hovering by the door. Still, our wide-ranging talk covered a lot of ground, including the American market, synthetics, and just what De Beers got from taking full control of its retail chain.
JCK: De Beers recently bought back all of De Beers Diamond Jewelers (DBDJ). How will things run differently now?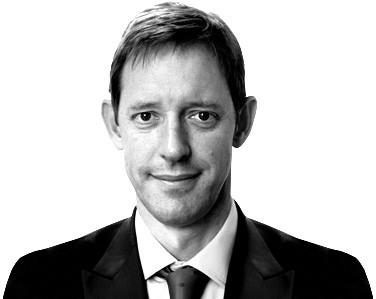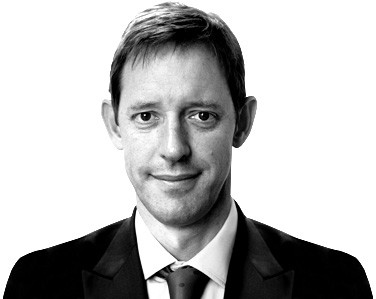 Bruce Cleaver: I think when [LVMH managing director] Tony Belloni approached me, it was less about the specific business but about his overall portfolio. You may have seen the Christian Dior transaction which was a major transaction for them. I think they are trying to clean up their portfolio. They said to me there are a few brands they want to focus more on.
We have started to get the footprint of DBDJ right. I would be lying if I said I got it right from day one. But I think we are in a much better space. It is very much a mainland Chinese–focused business, although much of it is outside mainland China. So we have the footprint right. We are now working on what does this mean from a supply point of view, from a brand of view. I don't think it's ever going to be a massive business but I think it's an important part of the portfolio and an important part of the brand proposition….
It's more than just buying that business back, it's buying the [De Beers] name, and then working out what we do with the name. So there's quite a lot of working going on it with that now. But to give us that flexibility, we feel that is quite significant.
Can you now use the name on a wholesale level?
It gives us more flexibility to use our name in any number of ways, whether it be wholesale, or whether we rebrand some of the businesses in our portfolio, which you may have noticed bear some interesting names. Part of the reason is there has always been this restriction. So it's first, what do we do when we rebrand the business? And second, what else can do with the name commercially? At least the flexibility is now there.
Are you thinking of how Forevermark and DBDJ can work together?
Yes and no. We are very comfortable that they don't really operate in a space that has much overlap. I think we have always been careful when we position them. We hope to find an area where they could coalesce using a common brand architecture but without cannibalizing each other.
Will De Beers Diamond Jewelers stay in the U.S.?
If you're a global brand you need a presence in the U.S., particularly in New York. But we don't expect to grow it very significantly in the U.S. That's not to say we might not add a store here and there but we don't see huge expansion in the U.S.
The brand has resonated extremely powerfully with consumers in different countries, China in particular. In China, it's actually a very powerful brand. Heritage brands are powerful in China, they are trusted. So there's big opportunity there.
You have a new initiative that sells polished. How does that fit in?
We continue to try and use some of this great technology we have. We started building a rough auction business. It was a very innovative business. We started with basic auctioning; we then introduced much more complicated auctions, Dutch auctions, Japanese auctions, etc. We started auctioning forward contracts. Given that the platform has gone so well, we started to dabble a little bit in polished. It's fair to say this is small. Largely, this polished is not ours; it's third-party polished. We want to see if we can deliver value to a client.
You mine rough, you are selling polished, you have a wholesale brand [Forevermark], you have a retail chain. Can you ever imagine pulling all the strands together?
It's early days. It's important to stress the [polished auctions are] a pilot. As we do with all our pilots, we'll see how it goes. But part of the driver of this is having the name. Your ability to integrate these all under one name is useful. But we are predominantly a rough business. That is our core business and we are not getting away from that. But the question is: What other adjacencies can we add with some of our skills and what other skills can we build up?
---
Photos © Courtesy of De Beers Group.