At the end of April, Tiffany & Co unveiled its Blue Book 2017 collection*: The Art of the Wild, a tribute to nature in all its splendour. "Relentless force" and the "magical power of healing" are the two subjects that inspire this collection of fine jewellery, which is divided into 6 themes, and just as many interpretations and readings of nature. White and yellow-orange diamonds are widely represented, illustrating the chromatic ranges of fauna and flora or water filled with transparency and movement.
Power, complexity, density—Tiffany & Co reveals to us a nature that is teeming with life, vibrant even! Surprisingly, the company's creative studio immersed itself in nature, on a remote tropical island, in search of inspiration. It is not the delicacy of nature, which is often represented in jewellery or high jewellery, but rather its wild "relentless force" and the "magical power of healing" which are thus transposed here, and that guided the design of this collection. It is like nature "experienced" from the inside rather than admired from afar.
The 6 themes chosen—Murmurs of the Tropical Forest, Magical Berries, Waterfalls, Leaves of the Sun, Marvellous Birds, Yesterday, Today, Tomorrow—have allowed Tiffany & Co's craftsmen to show the extent of their virtuosity and technical expertise, with the aim of "achieving the impossible": customized sizes, stones placed to illustrate movements, the rustling or flapping of wings, color gradations, etc., tangled plumage, conquering and luxuriant foliage, vibrant colors and the force of water thus inspire the entire collection.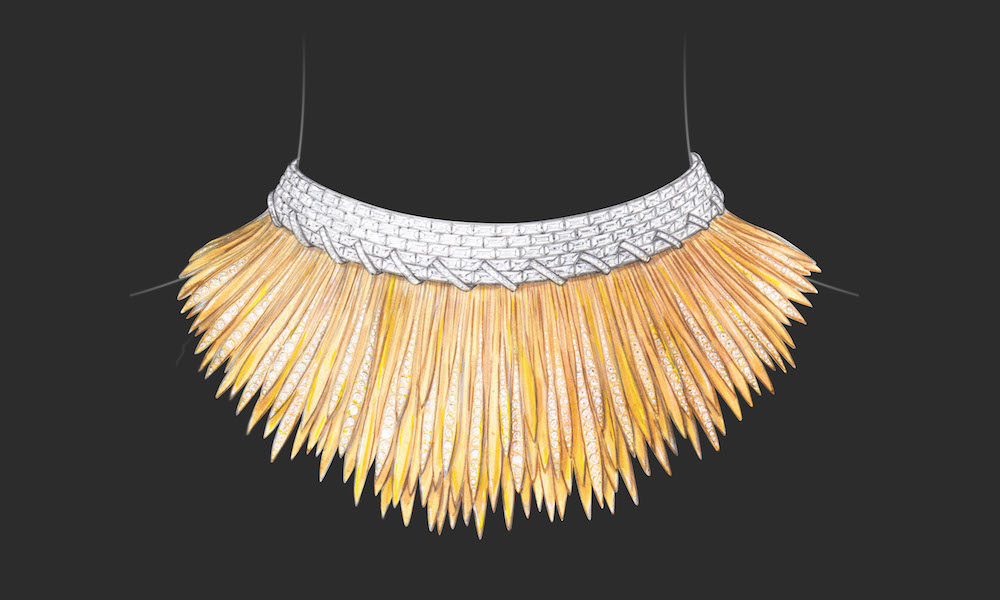 Murmurs of the Tropical Forest is illustrated in particular by an impressive platinum necklace composed of 200 baguette-cut diamonds (60 carats in total) linked to over 350 leaves of hand-sculpted 18-carat yellow gold, some of them set with round diamonds. The entire piece is striking, with gold leaves seemingly waiting to swing to the rhythm of footsteps…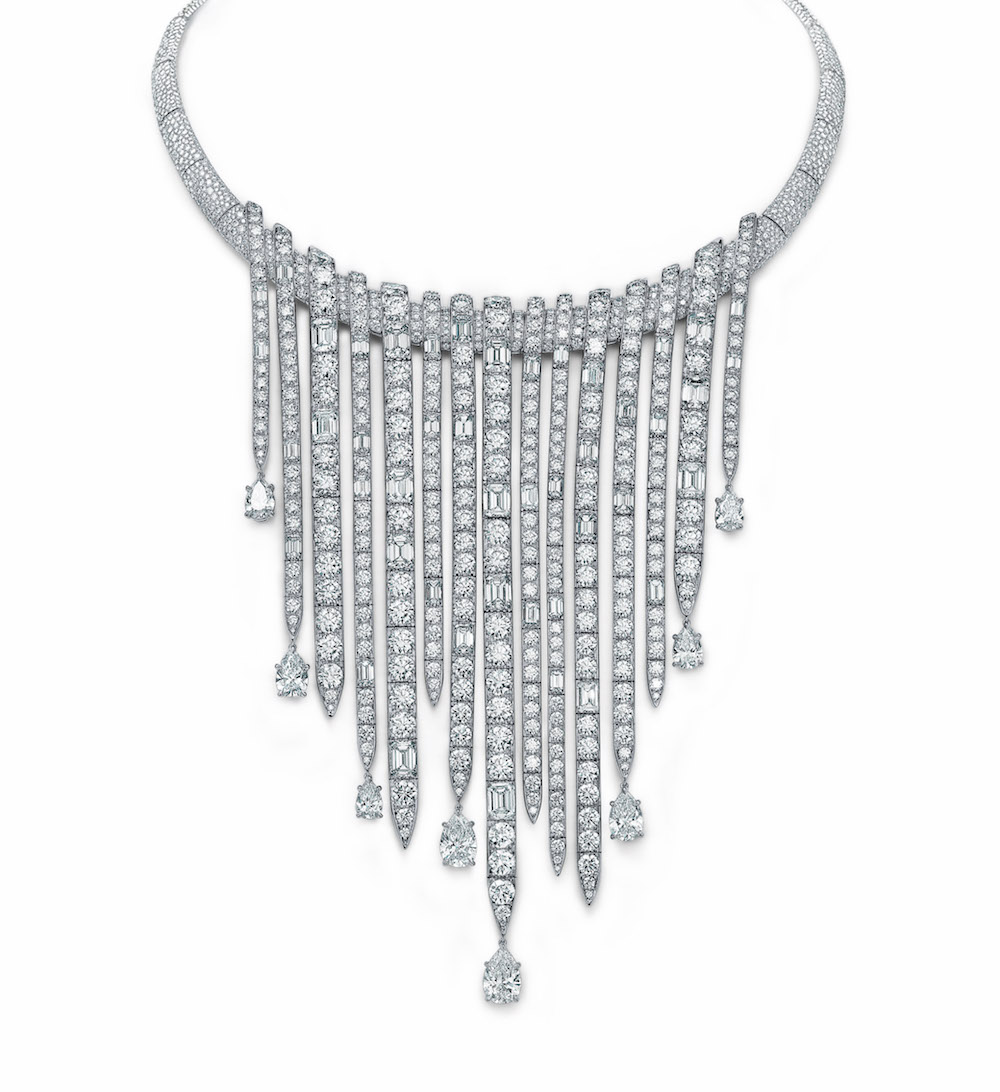 The waterfalls are magnificently represented in the eponymous theme by white diamonds whose sizes and seemingly irregular associations illustrate the movement, sparkling and splashing of water. Thus, a necklace composed of round-cut, pear and baguette-cut diamonds, with rows of different lengths, perfectly depicts a waterfall.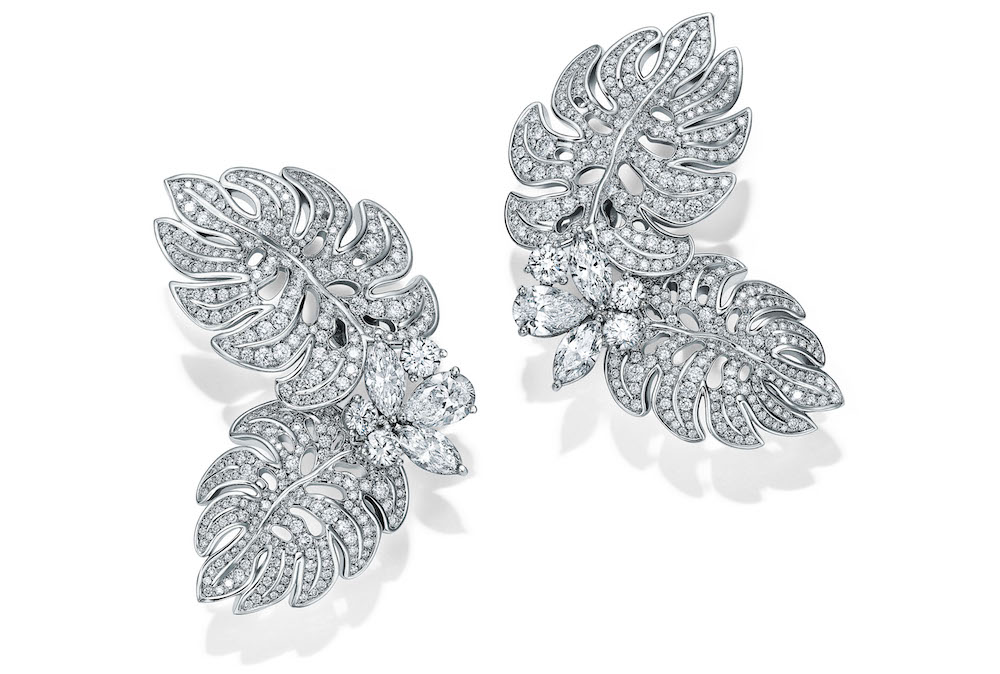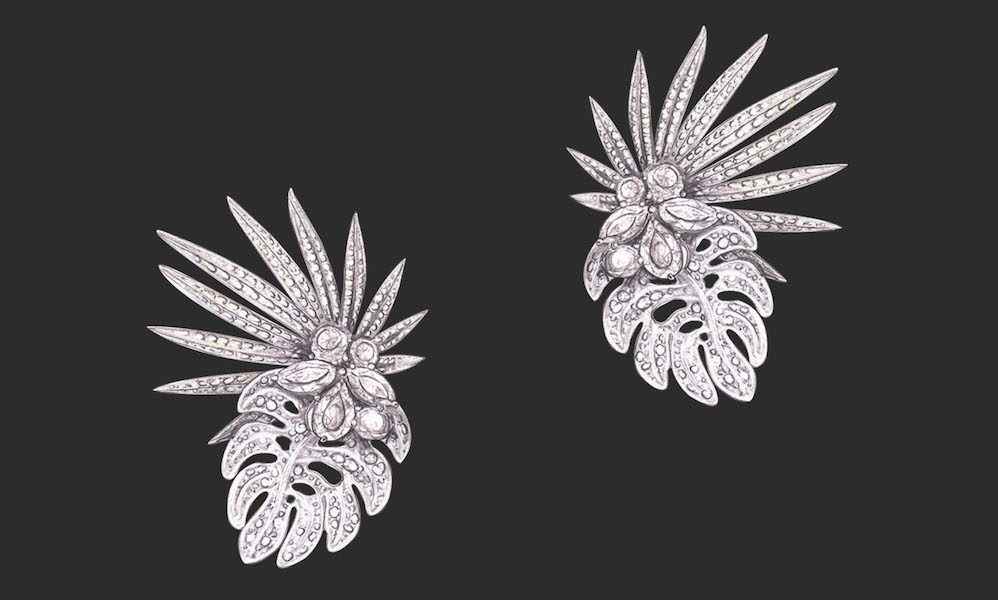 Also remarkable are beautiful white diamond earrings of various sizes, palm leaves that expand towards the outside of the ear.
A sense of detail and audacity inspires the resolutely modern Blue Book 2017, which you will not tire of admiring.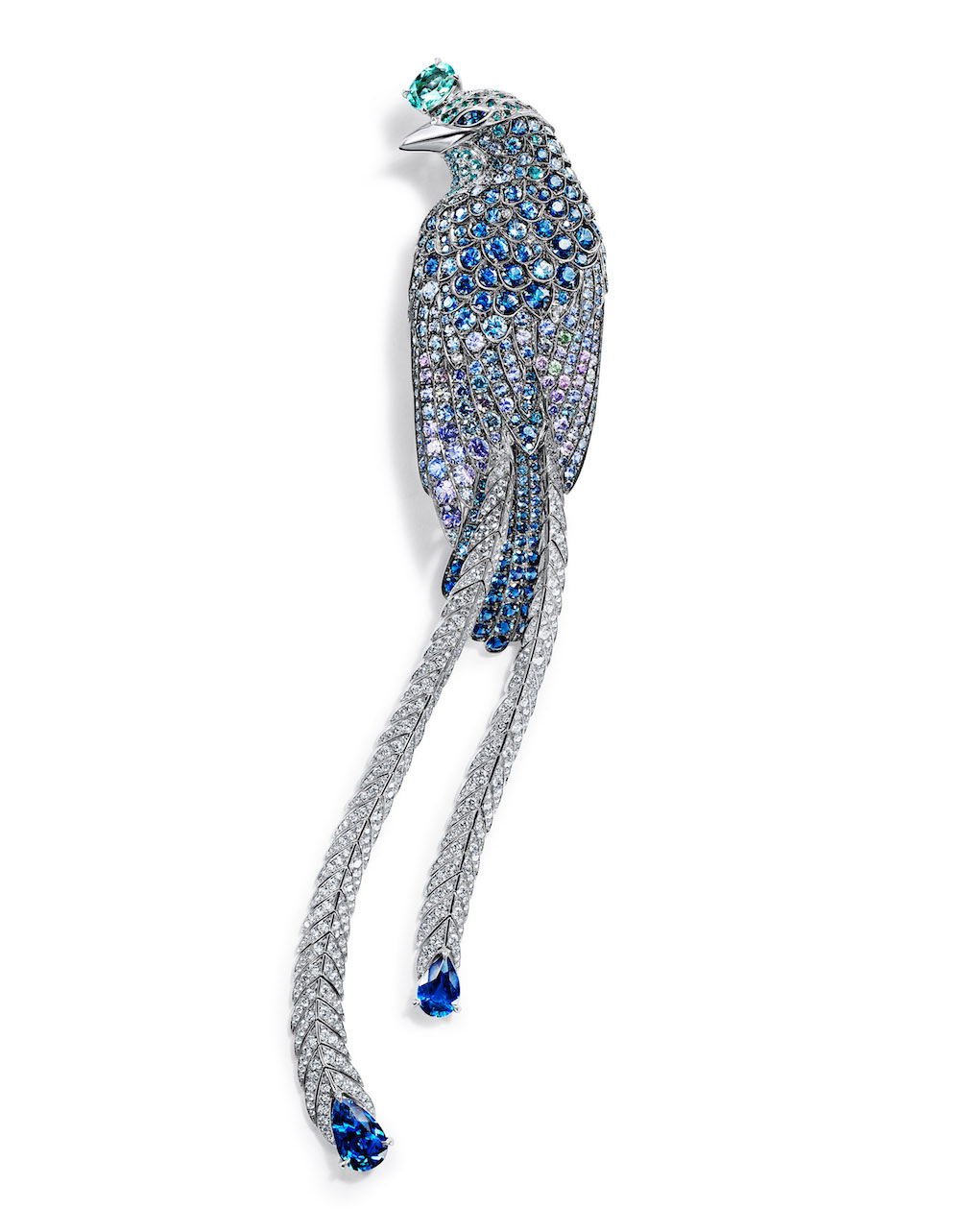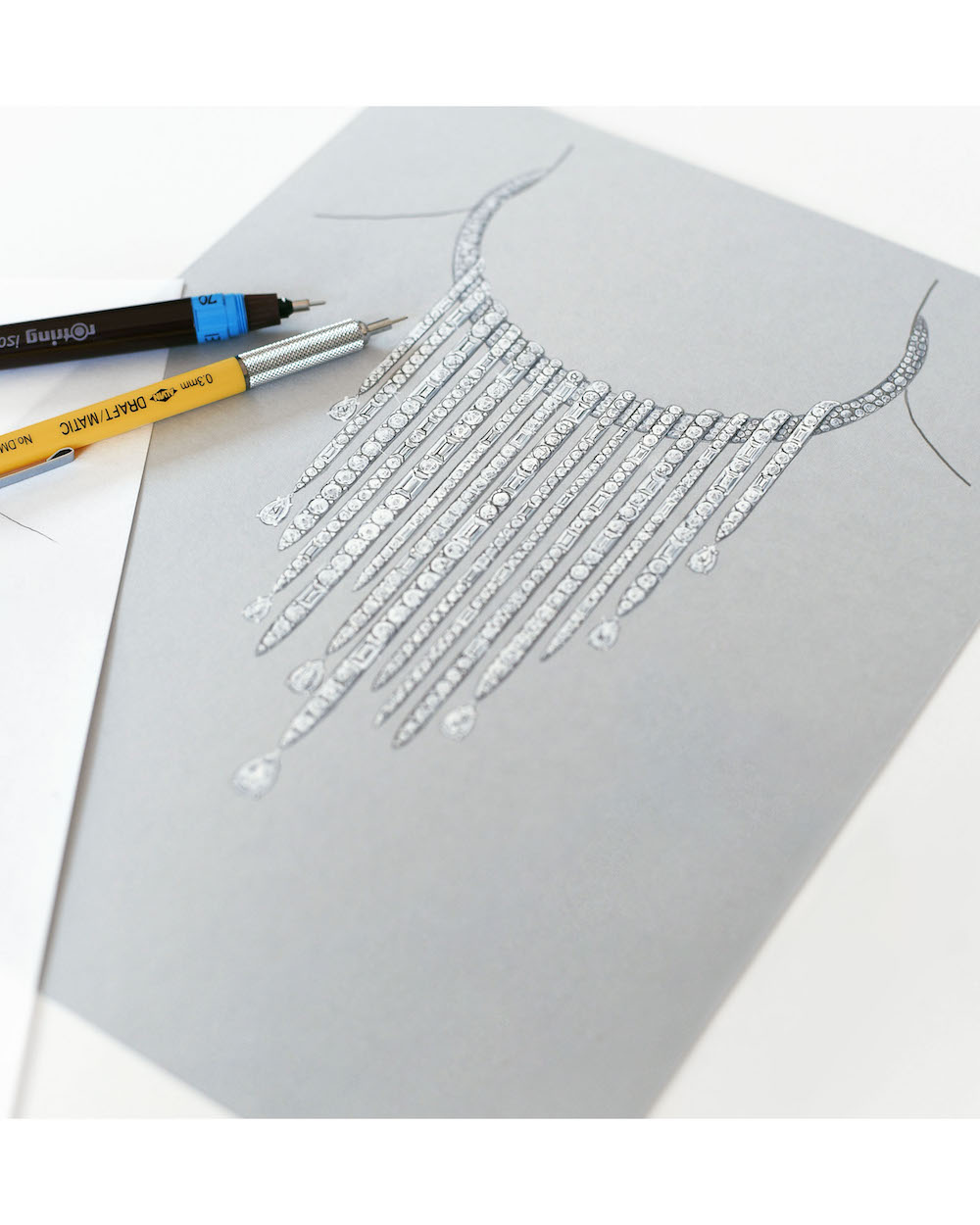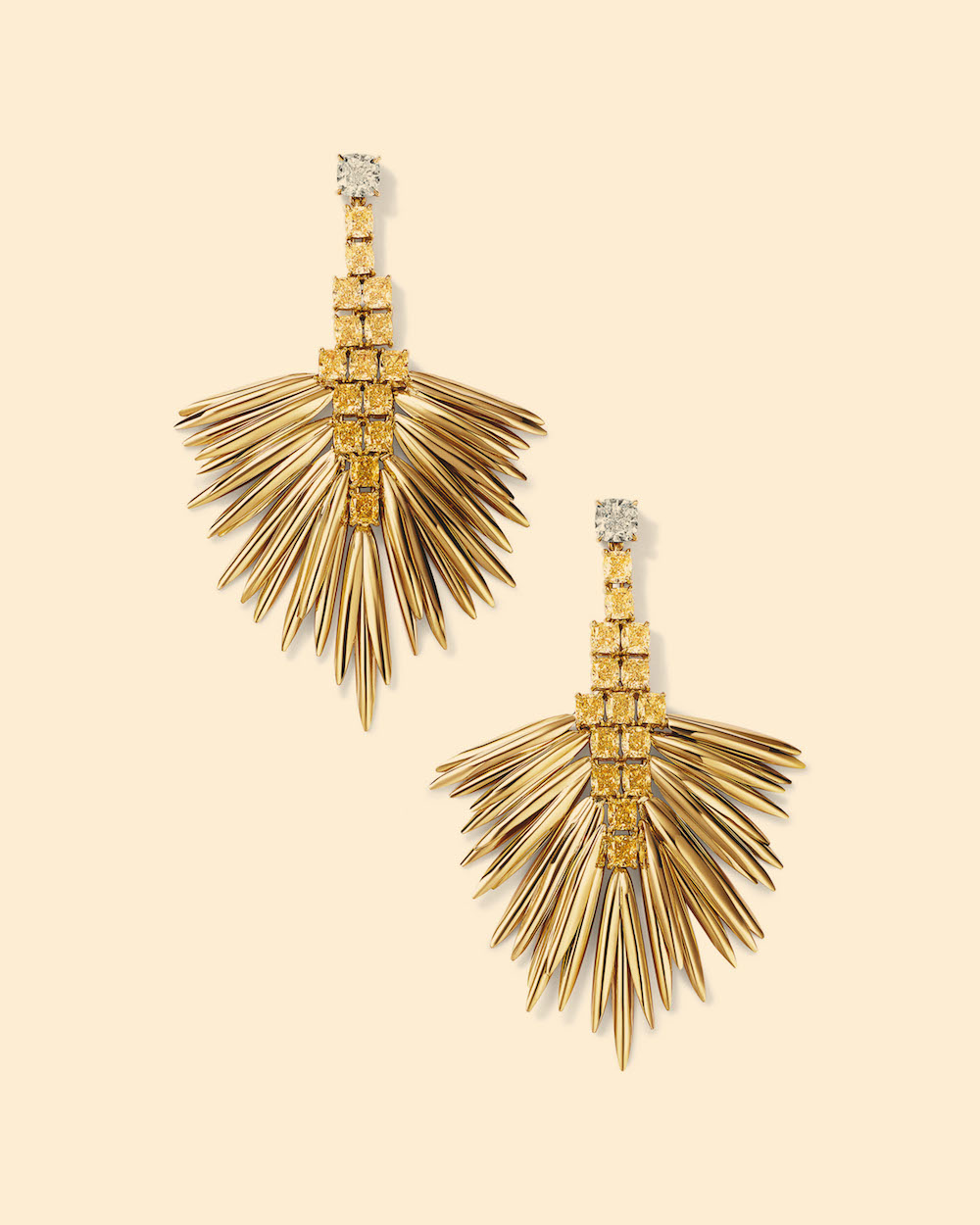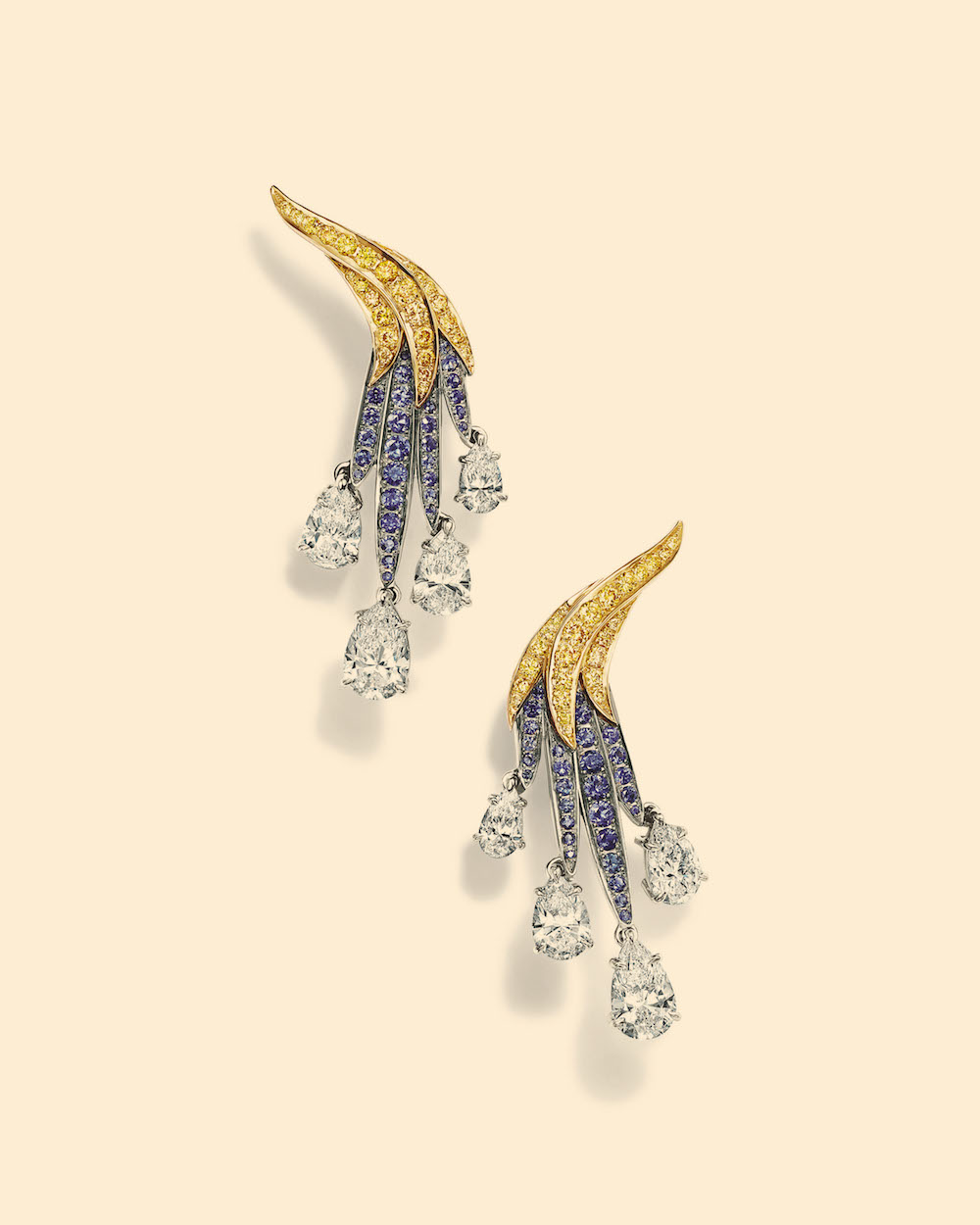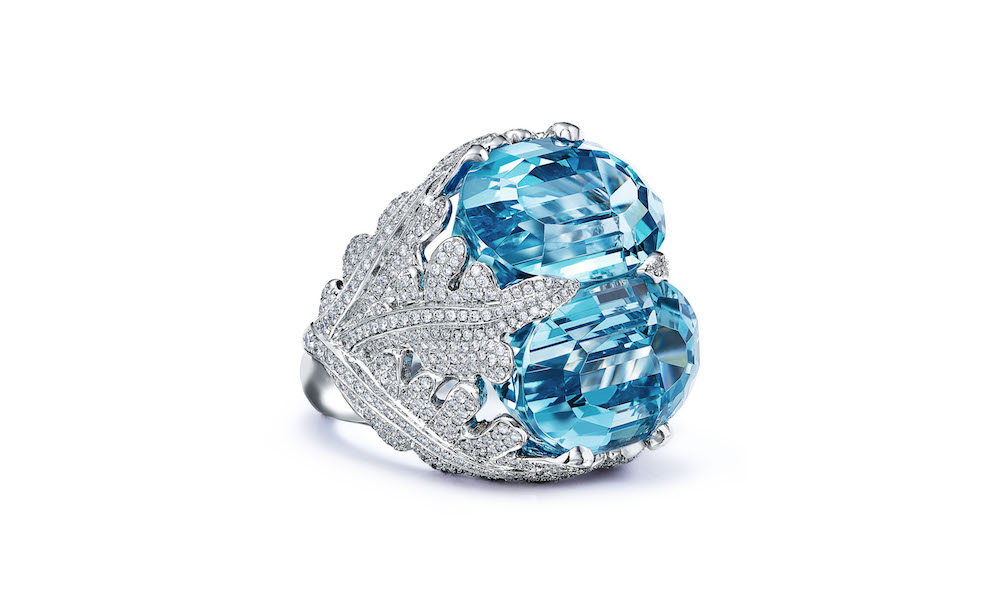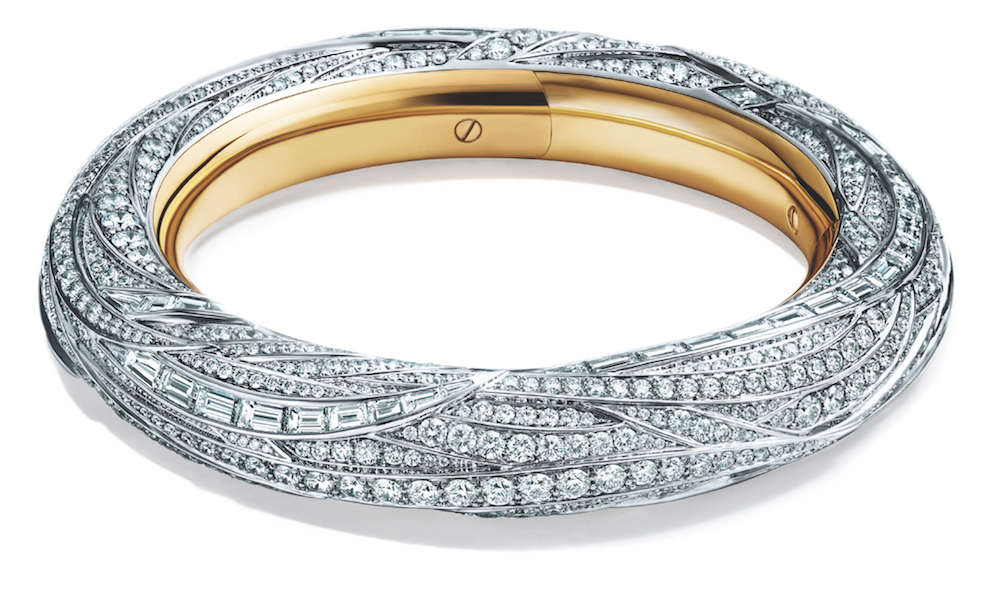 ---
* Tiffany & Co published its first Blue Book in 1845. The annual collection brings together the high jewellery works and creations of the company's master craftsmen.
Photos © Courtesy of Tiffany & Co.