You knew there were going to be piles of Bulgari in House of Gucci, the recently released film from Ridley Scott. And Lady Gaga (as Patrizia Reggiani, aka Signora Maurizio Gucci) is indeed draped in jewels from the famed Italian jewelry design house, all pulled from its heritage and high jewelry collections.
One could easily assume that the jewelry credits go entirely to Bulgari, the perfect emblem for conveying the jet-set opulence of the 1980s.
But here's where things take a surprising turn. Costume designer Janty Yates also styled the cast in pieces by Boucheron. According to the French jewelry maison, there are quite a few "appearances" in the film, adorning not only Gaga but also Adam Driver (as Maurizio) as well as actor Youssef Kerkour, who plays the Iraqi businessman and financier Nemir Kirdar.
So get out your magnifying glasses, jewelry detectives. Below is a road map to the Boucheron baubles that make their way onto the screen, adding an unexpected dash of French flair to an otherwise Italian glamour fest.
In one scene, Gaga wears the 31-motif, diamond-pavé Serpent Bohème necklace in yellow gold; the diamond-pavé Pompon necklace in pink gold; the diamond-pavé Pompon Serpent Bohème bracelet in yellow gold; the Cypris Swan bracelet in white gold with diamonds and rubies; the Meisa Chickadee ring from the Nature Triomphante high jewelry collection, set in white gold with diamonds, tsavorite, tanzanite, sapphires, lapis lazuli, and black lacquer; the Yaroslov ring from the Hiver Impérial high jewelry collection, set in white gold with diamonds and mother-of-pearl; and the Quatre Classique bangle set with diamonds in brown PVD and pink, yellow, and white gold.
In another scene, Gaga appears with the Vendôme Chromatique bracelet in yellow and white gold with agate, yellow sapphires, and diamonds, and the Fuzzy Leopard ring in pink gold with black lacquer, diamond pavé, and emeralds.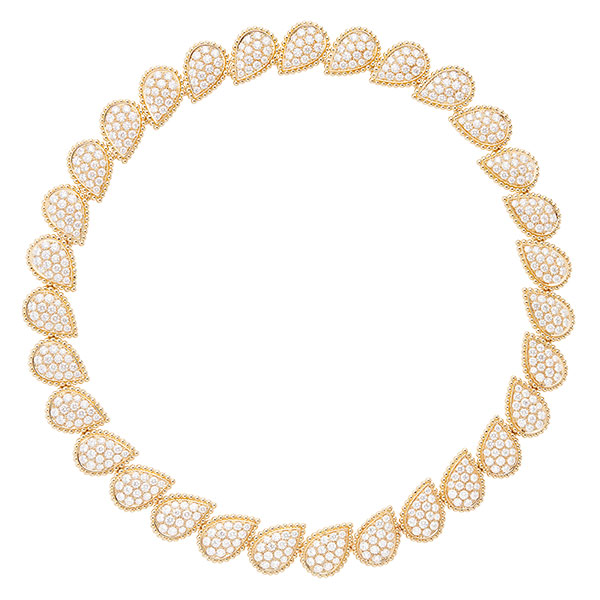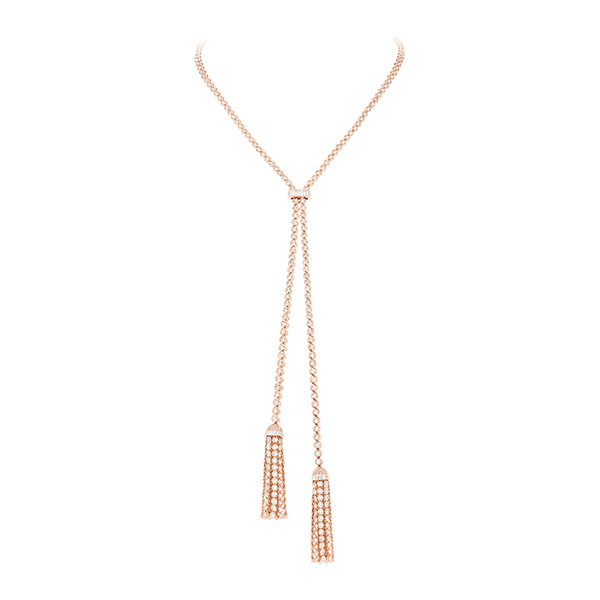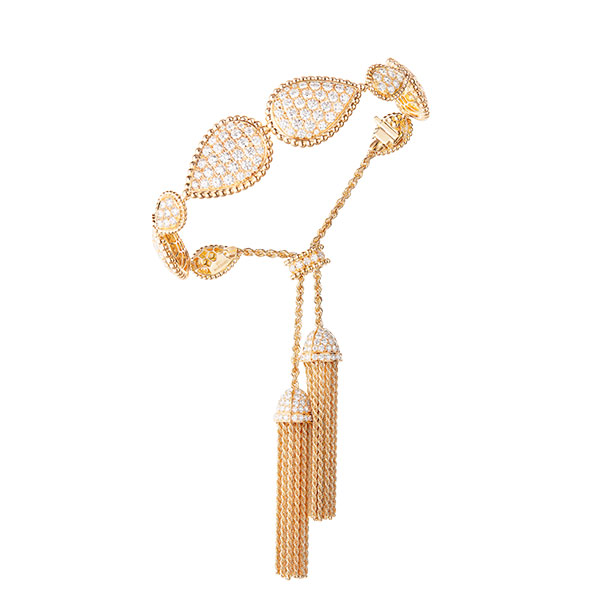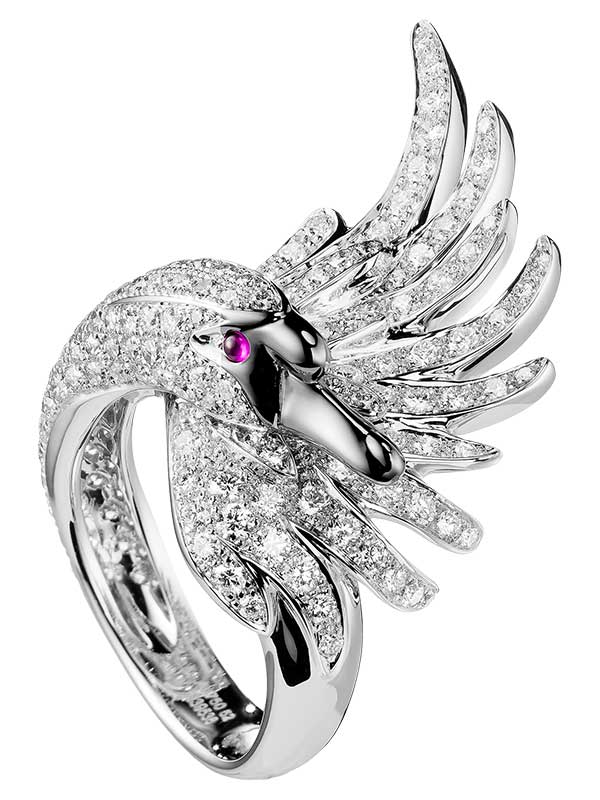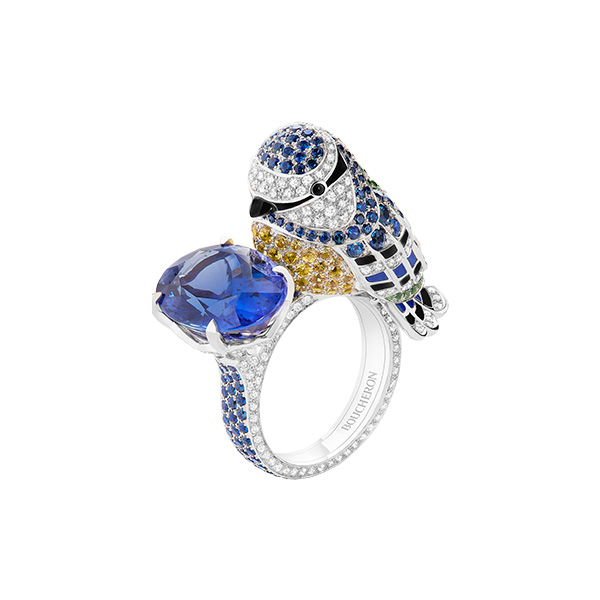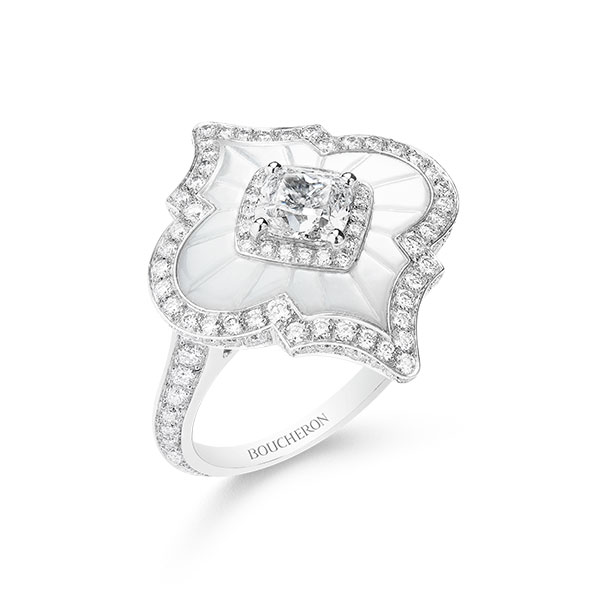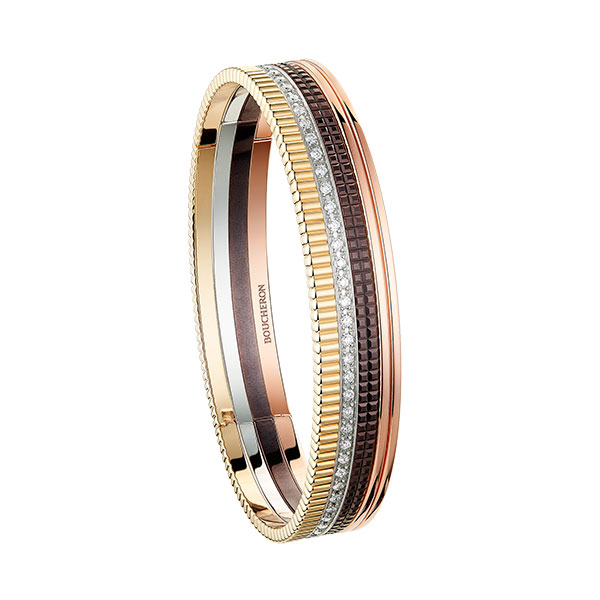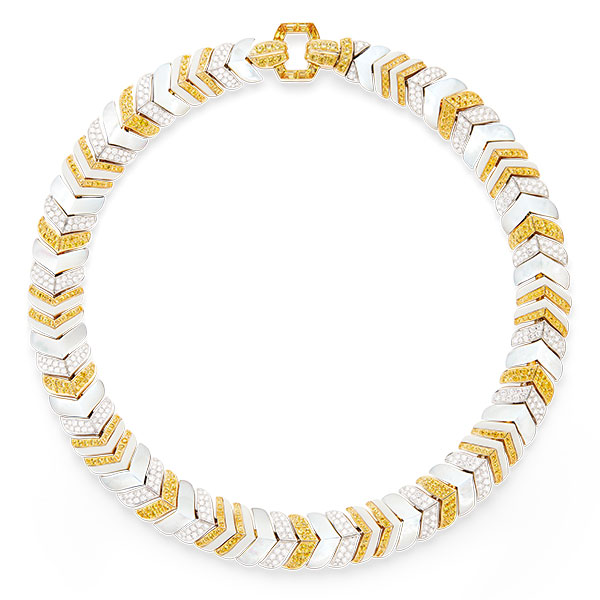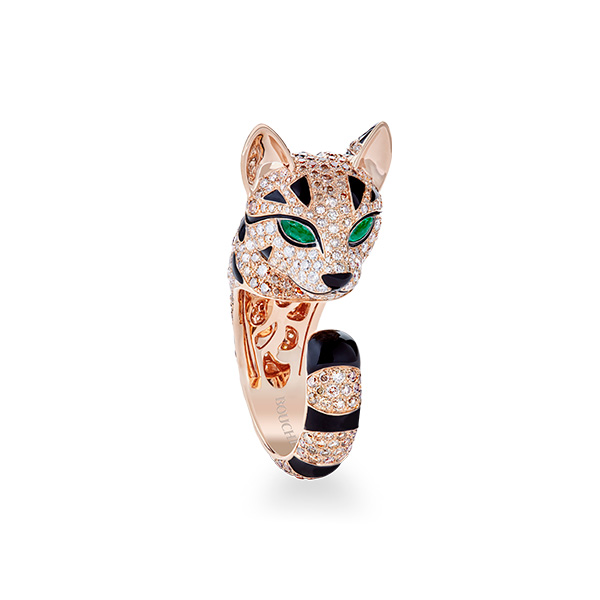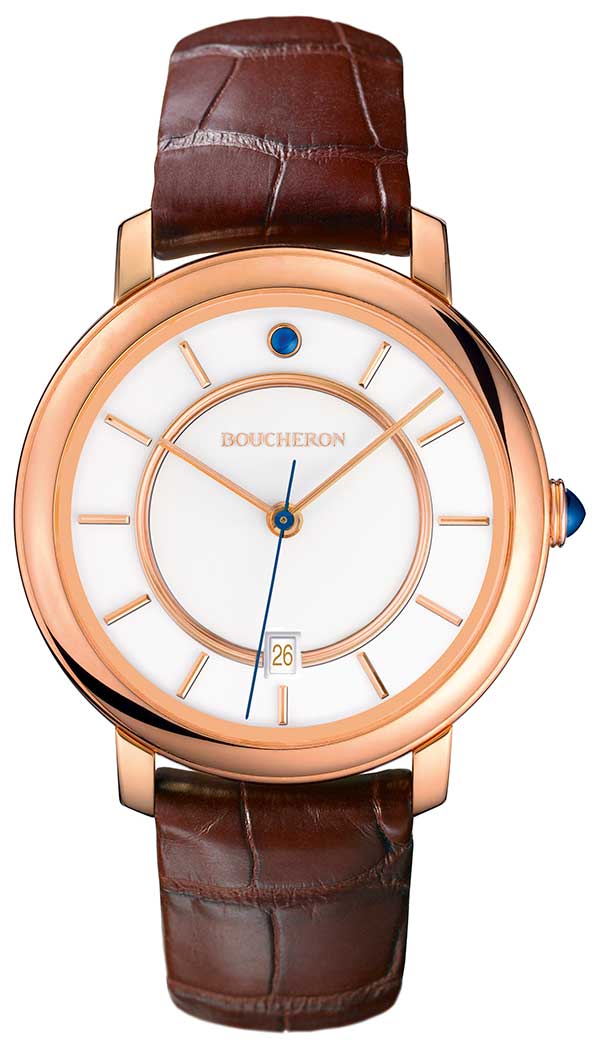 ---
Photos © Boucheron, DR.