Over the last couple of years, gold has played a large part in the engagement ring arena. Sure, yellow gold has always been an option for those getting engaged—the 1970s particularly come to mind for some reason—but the warm metal has made a roaring comeback in the boldest possible way.
While many engagement ring wearers may still seek those intricately detailed platinum or white gold pieces, we're seeing a major move toward gold as more than just a setting. Yellow gold rings are chunky, important, substantial. In place of the filigree-like detail or pavé diamond accents, we see cleverly placed center stones atop cigar bands, gypsy-style rounded dome rings flush set with anywhere between one and three stones (sometimes even more), and textured rings bearing smaller stones for a style that is even more about the metal—a somewhat surprising but lovely option for an engagement ring or wedding band.
What's more, many of these rings are substantial as to take the place of the wedding set—no wedding band needed. But for those that do opt for one, the look is even bolder and golder in duo form.
Engagement ring trends do come and go, and it will be interesting to see how long this incarnation sticks around (rest assured, its time will be significant). But the aesthetic of the chunky styles puts them at an extreme advantage to more traditional engagement rings: If and when its owner decides they'd like to try something different, years down the road (we know how common engagement ring redesigns and resets are), these particular pieces have a heft that lets them straddle the line between bridal and fashion. Hence, their time with the wearer need not be up when another design becomes desirable; one can simply move it to the other hand (or another finger).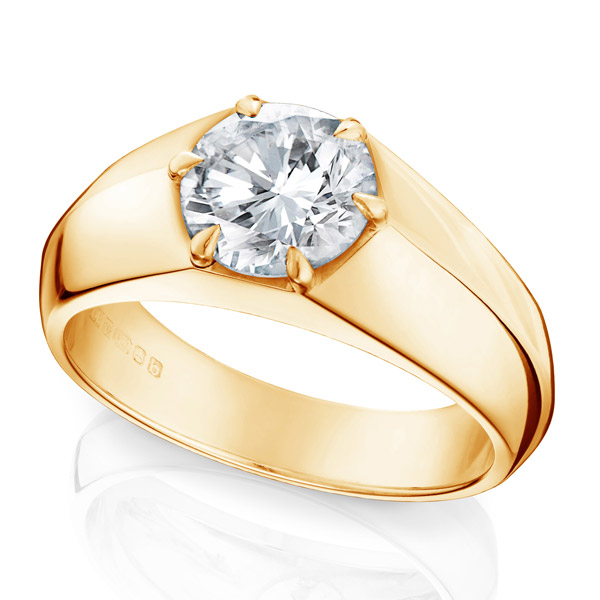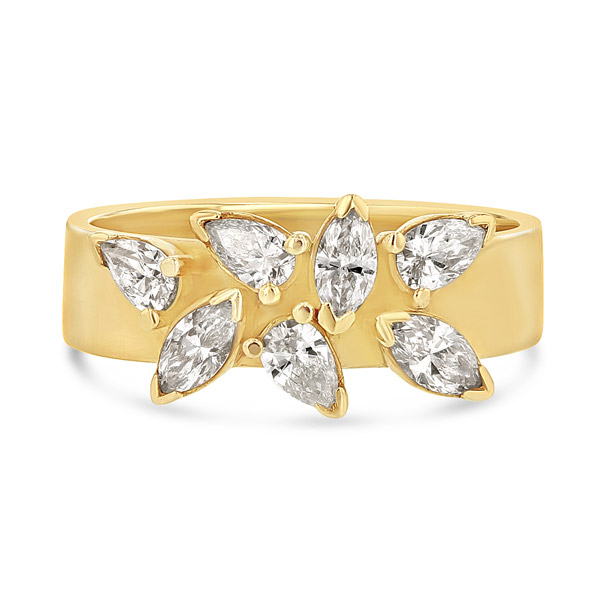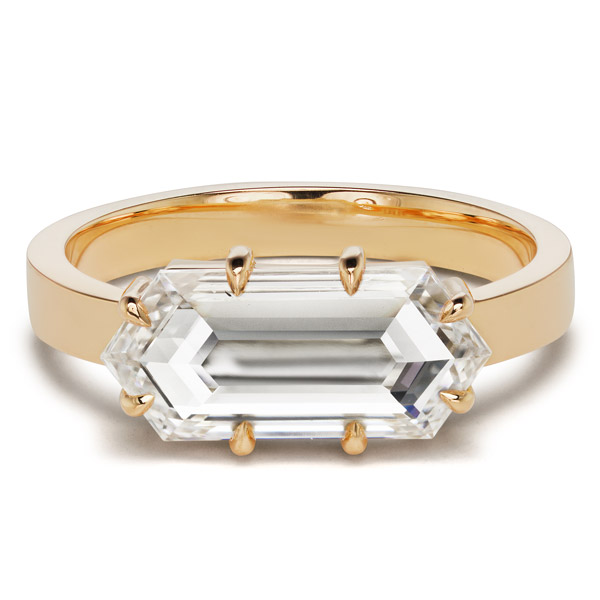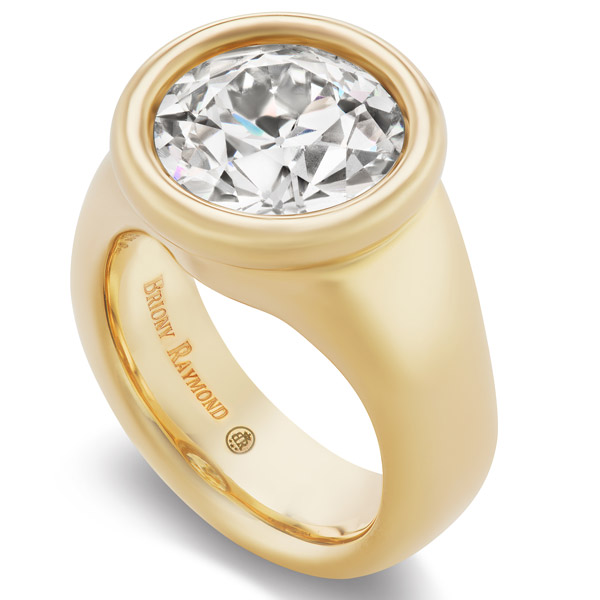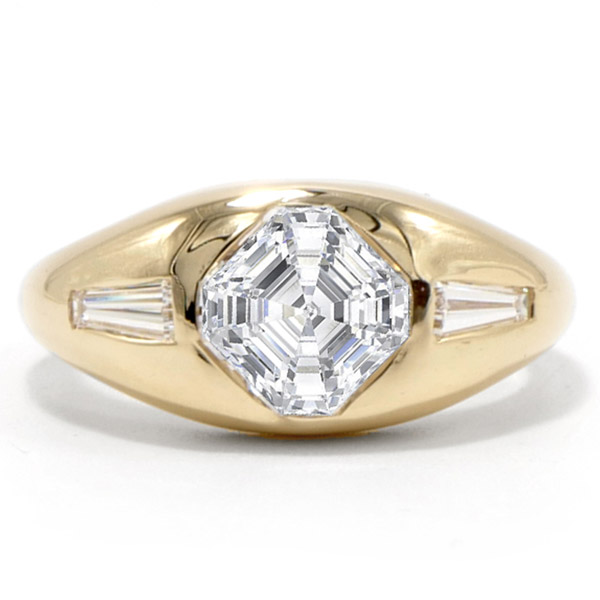 ---
Photo © Devereux, Ashley Zhang, Grace Lee, Harvey Owen, Lauren Addison (home), Briony Raymond.