Press release – Botswana's Okavango Diamond Company latest company to be highlighted to millennial consumers.
The Diamond Empowerment Fund, through its Diamonds Do Good nomenclature, launched a profile of Okavango Diamond Company's Youth Entrepreneurship Programme (ODC-YEP) on DiamondsDoGood.com.
The Programme is designed to expose youth in Botswana to the diamond value chain and provide formal entrepreneurship training to assist them in exploring and developing their entrepreneurial ambitions.
"Entrepreneurship has been identified as part of a number of solutions to address unemployment in Botswana," says ODC's Managing Director Marcus Ter Haar, and a board member of the Diamond Empowerment Fund, "It is important for us as stakeholders in the Industry to do all in our power to ensure the success of the country in which we do business and the people that live there.
The story will be targeted to millennials through the social media based Diamonds Do Good Initiative.
Research shows 75% of consumers say they are more likely to purchase a diamond after reading positive stories about how the industry gives back. "Putting forward a positive narrative surrounding diamonds is essential," says D.E.F president and GIA senior vice president Anna Martin. "Sharing these stories with our customers is not only good for business, it is a responsibility for the entire industry."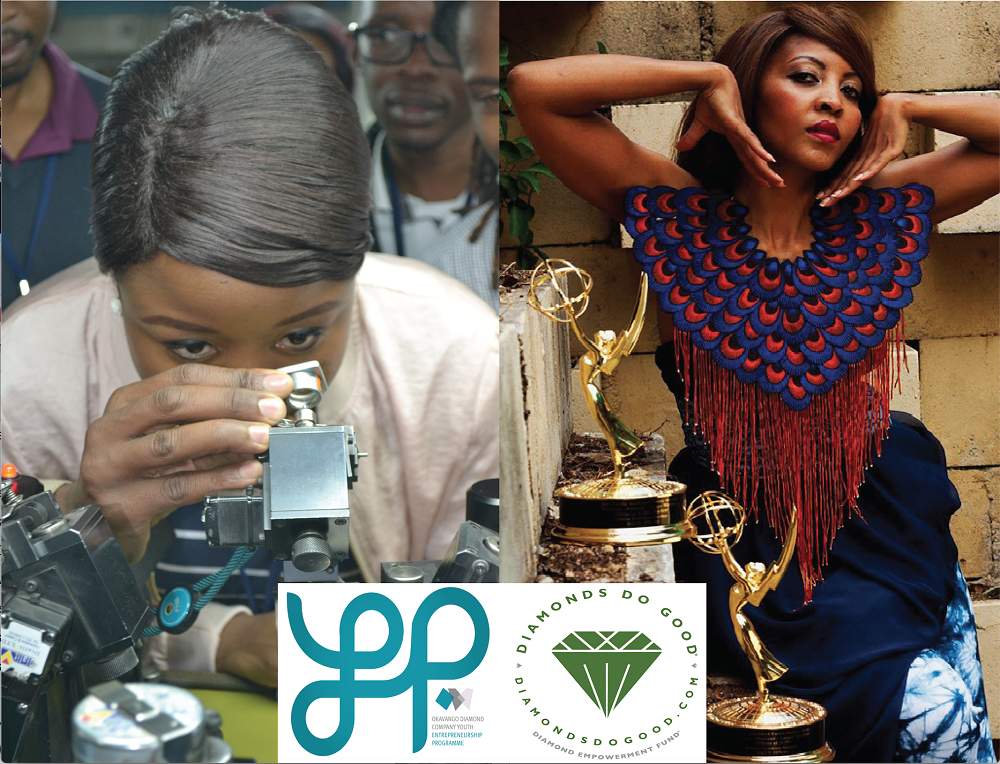 More examples of how the industry gives back will be highlighted at this year's Diamonds Do Good Gala in Las Vegas on May 31st with honorees Bruce Cleaver, CEO De Beers, and Canada's Government of the Northwest Territories (GNWT). Cleaver is being recognized for De Beers work in accelerating women's professional advancement and GNWT is being recognized for their responsible diamond mining practices which ensures a sustainable future for the indigenous tribes and wildlife that surround the mining operations.
For more information and to purchase tickets/sponsorships for the Diamonds Do Good Awards gala, please visit diamondsdogoodawards.org.