Many years ago, a De Beers director quietly admitted to me that even if all the marketing efforts were working well and diamond sales were on the rise, the diamond industry would still not catch up with the luxury market and would continue to lose market share to it. If Baselworld is telling the industry anything, it is that the marginalization of diamonds in today's luxury market is still ongoing.
From a diamond and jewelry perspective, Baselworld 2018 was an odd creature. Unlike other trade shows where diamonds are a prominent part – either as loose stones or set in diamond jewelry – Baselworld was focused on a different product: watches, and so everything else took second stage. Including diamonds.
Hall 1, where the largest Swiss brands were exhibited, had great foot traffic. According to the organizers, traffic was up 8% in the first few days, although the number of exhibitors were slashed in half according to a few participants and a few important brands, such as Jaeger LeCoultre, were not even present. Even without talking with the staff at the mega brands, it was obvious that they did well. Investing millions in a booth requires large sales. It was the smaller watchmakers in Hall 2 that were interesting. They were the ones that showcased noteworthy designs. Be it clean, retro, bold, or inspired by pop culture, these were the watch companies to spend time with. Unfortunately, the crowds that packed Hall 1 did not pay much attention to Hall 2 and thus missed out.
In Hall 1, the large brands heavily focused on the Chinese market. The catering to that market was obvious not only in the watch designs, which were colorful with floral and animal elements often incorporated into them. This focus extended to the way booths were designed, the ads featuring Asian models, and mini-Chinese themed performances. After anti-corruption laws were passed in China a few years ago, sales of many luxury items plunged, including those of jewelry, cigars, whiskey, and high-end watches. Now, sales of watches and diamond jewelry are rising again, and the watchmakers are pursuing the Chinese market with renewed fervor.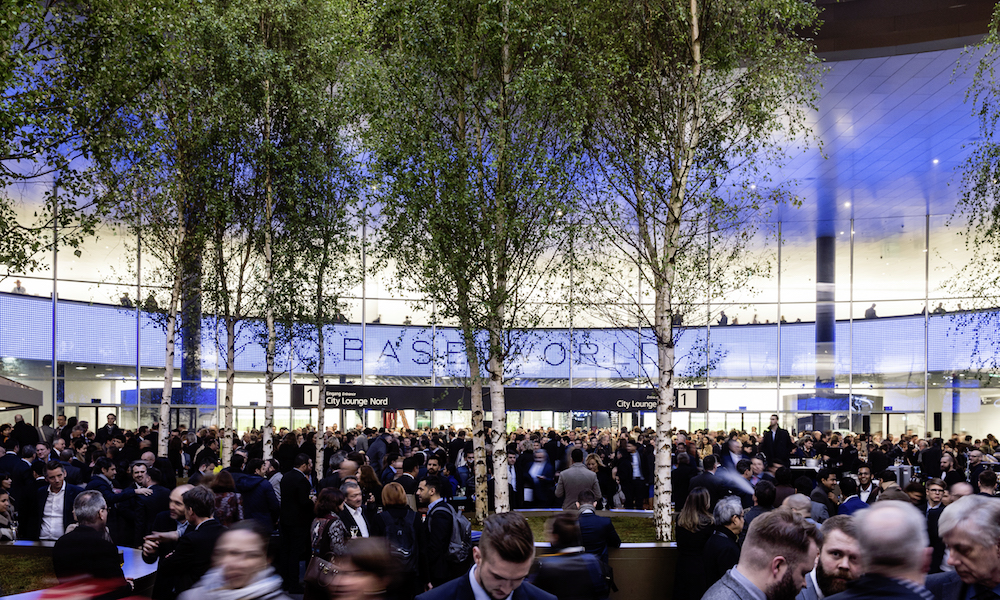 ---
Photos © Baselword.