Tiffany & Co. announced Thursday morning that it has named Alessandro Bogliolo as the company's next chief executive officer.
He is expected to join the company by Oct. 2 and also will have a seat on Tiffany's board of directors.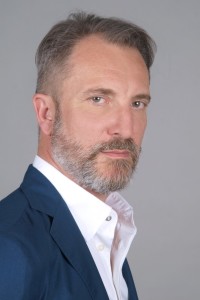 Bogliolo, 52, is a luxury industry veteran.
He has been the CEO of Diesel SpA, a global apparel and accessories company based in Breganze, Italy, since 2013. He has led efforts to revitalize the brand and enhance the customer experience.
Prior to that, he was chief operating officer for North America at Sephora USA Inc. from 2012 to 2013.
Bogliolo also spent 16 years at Bulgari, from 1996 to 2012. His roles there included COO and executive vice president of jewelry, watches and accessories.
His career began at global consulting firm Bain & Co., which he joined after graduating from Università Bocconi in Milan with a degree in business administration. He also later completed the International Management Program at HEC Paris.
Throughout his career, Bogliolo has worked in a range of countries, including China, Singapore, Italy, France, Spain and the United States.