How ­(the ­often ­misunderstood) ­millennials ­relate to ­luxury, ­­consumption, spending, and the retail ­experience. 
Millennials have been described as narcissistic and entitled; wimps raised by helicopter parents; trophy kids who receive rewards not just for winning but simply for participating in an event; and a group that lives in a digital world instead of a real one. They've also been called the boomerang, or Peter Pan, generation for delaying some rites of passage into adulthood. Many of-age millennials with jobs still live with their parents. And, because they have the family to fall back on, they can quit those jobs on a whim.
"They are the most misunderstood generation that has ever existed," says Jamie Gutfreund, chief marketing officer for Noise/The Intelligence Group, publishers of the Cassandra Report, which provides forecasts and insights on the youth market.
Gen Y is the most technologically savvy and educated generation to date. They are the first global generation — a group equally affected by news abroad and at home; they embrace other cultures, crave travel, and search for authentic experiences rather than material gains.
They are notorious browsers, they shop anywhere and anytime, and they interact with brands — sometimes on a daily basis. Yet items sit in their online shopping carts; they don't seem to need the validation of a purchase.
If they are "faux-sumers," as retailers and marketers have called them — the boomers' sons and daughters, born between the early 1980s and about 2000 — are also seen as the holy grail of future spending. The numbers are promising: Numbering 80 million in the United States alone, they are the largest generation since their parents'. And, when they reach their peak in 2020, they are projected to spend $1.4 trillion annually, or 30 percent of total retail sales, according to a survey by business consulting firm Accenture.
Millennials continue to evolve, and particularly so in the luxury segment.
[two_third]Unlike previous generations that gravitated to the "it" bag or brand-name object, millennials generally view luxury as something they do for themselves, not to impress others. Among millennials, 72 percent say luxury is about quality, according to Gutfreund, while 41 percent say that luxury is not about the object, but about the endurance of the object. "After the recession, they got used to not needing a bunch of stuff," she says. "They are contending with fewer jobs and a higher student debt than any previous generation, and they have yet to build credit history. If you pin a Bulgari [piece on ­Pinterest], you're in the know. You don't necessarily have to buy it."[/two_third][one_third_last]
"Millennials generally view luxury as something they do for themselves, not to impress others."
[/one_third_last]
Millennials have a quirky relationship to ownership. When making a decision to purchase a big-ticket item, they give a lot of thought to its resale value. About a third of those surveyed by the Cassandra Report in 2013 said they had sold big-ticket items on sites like Craigslist within a six-month period. Almost half of them expressed an interest in renting high-end goods they need for an occasion, rather than paying full price to own them. They also think long-term, however, and are willing to spend more on investment pieces than on fast fashion or costume jewelry.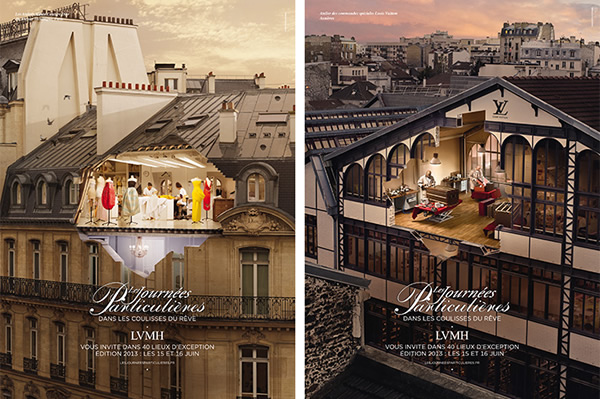 ---
Picture Dior and LVMH.