It is a 24-carat yellow diamond with an intriguing back story, and it's going back up on the auction block this fall.
As part of its fall jewelry auction in Hong Kong, Christie's is offering "The Moon of Baroda," a fancy yellow pear-shaped stone from the legendary Golconda mines probably best known in the modern world for adorning Marilyn Monroe's neck.
The actress wore it in 1953 while promoting the release of "Gentleman Prefer Blondes," the film where she famously sang "Diamonds Are a Girl's Best Friend," a phrase that, incidentally, found a new owner earlier this month.

While Monroe made the diamond famous in the mid-50s, its storied history stretches back hundreds of years.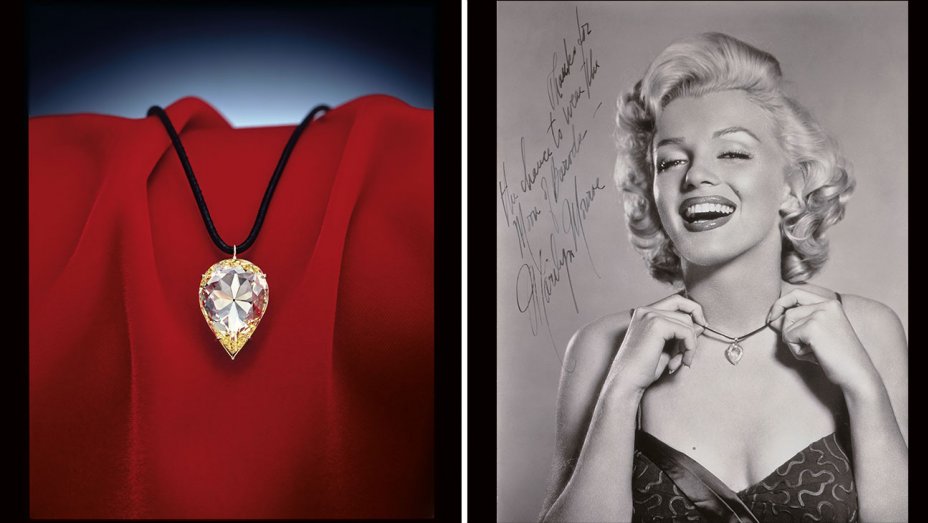 Christie's said the Gemological Institute of America determined recently that the diamond was from Golconda, the region of India known as Hyderabad today that produced some of the world's biggest and most beautiful diamonds until its mines dried up in the early part of the 20th century.
---
Photo © Christie's, DR.