In 2017, it's no longer just the Diamond District but the entire city of Antwerp that's beating to the rhythm of diamonds! In fact, the "diamond capital" is celebrating the special relationships that it has been building for 570 years with the most famous of precious gems. The festivities include an exhibition at the MAS, Dazzling Desire/L'éclat du désir, which will display, among other pieces of exceptional jewelry, a tiara made by Cartier that belonged to Queen Elisabeth of Belgium. Rubel & Ménasché and Dali Diamond, of the Dali Diamond Group, have contributed to the arrival of this memorable jewel…
As of October, the port city will be inaugurating, under the banner "In Antwerp we speak diamond – Diamond Capital since 1447", five months of festivities and events to recall its long shared history with the queen of stones.
It is on this occasion that the MAS* is putting on an exhibition called Schitterend verlangen/Dazzling Desire/L'éclat du désir from October 18th 2017 to January 14th 2018. The aim of the exhibition is to illustrate "how desires have disguised themselves as diamonds and how man has derived meaning from valuable objects." Alongside contemporary works by Berlinde De Bruyckere, Jan Fabre, Phillip Aguirre y Otegui, Sobudh Gupta and Thierry De Cordier, there are "precious" jewels: Mary of Burgundy's engagement ring, the Jubilee crown from Antwerp's Cathedral of Our Lady or the diamond replica of the crown of the tsars. The Cartier tiara of Queen Elisabeth of Belgium is amongst these.
In "garland style", platinum, round old-cut diamonds, millegrain setting and decorated with one cushion-shaped diamond, this scroll tiara was made by the French high-jewelry house in 1910. A "jewelry lacework" enabled by the use, innovative at the time, of platinum, in which the sparkle of every diamond is magnificently enhanced. This creation by the "jeweler to kings" was acquired by Queen Elisabeth (born Duchess of Bavaria, 1876-1965) and King Albert I in around 1912. The Princess of Réthy then inherited it from her husband King Leopold III, son of Queen Elisabeth and King Albert I. The Princess of Réthy sold it to the Maison Cartier in 1987. Today, the diadem is among various pieces making up the heritage of the Parisian jeweler.
If the diadem belonging to Elisabeth of Belgium is among the pieces in the Dazzling Desire exhibition, it is thanks to the support of the Dali Diamond Group, composed of Rubel & Ménasché and Dali Diamond.
For Stephan Wolzok, Managing Director of Rubel & Ménasché, it was only natural to support this project: "If we hadn't helped bring the Cartier tiara to Antwerp, it could not have featured in this exhibition. As a consequence, sponsoring it, following the proposal of the AWDC (Antwerp World Diamond Centre) and the City of Antwerp, seemed obvious to us!"
This collaboration heralds a new era for the Dali Diamond Group, which hopes to turn even more towards actions that promote and support the entire diamond chain.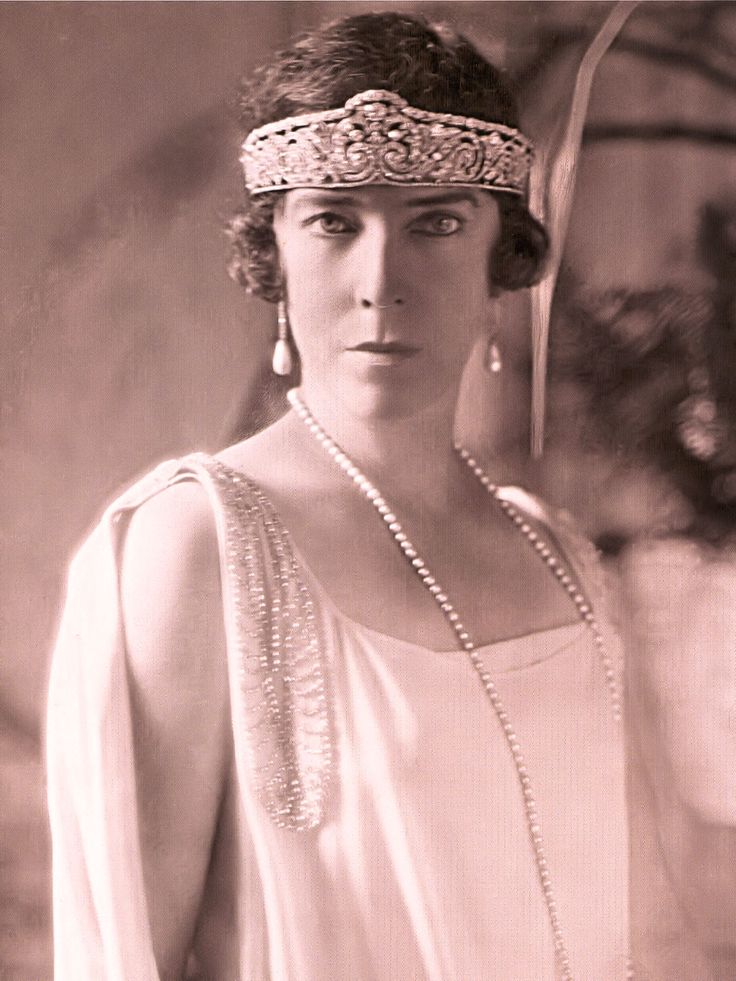 "Ultimately, what we remember is always the jewel!" Stephan Wolzok, Managing Director of Rubel & Ménasché
Stephan Wolzok, why was it important for you to become involved in this project by financing the arrival of Queen Elisabeth's Cartier diadem in Antwerp?
"For me, it was essential for such a beautiful and rare piece of high jewelry, which is one of Belgian royalty's historic precious jewels, to feature in this exhibition. We are diamond dealers. The aim of our activity is for diamonds to decorate jewelry sets and jewels. The Dali Diamond Group can be found at all levels of the diamond chain, from the mine as a Sightholder from De Beers and a member of ALROSA Alliance, via Dali Diamond, to the high jewelry houses, which are the favored partners of Rubel & Ménasché. Each needs the other; it seemed natural to us to contribute, on this occasion, to the showcasing of this Cartier tiara. Regardless of our commitment, of our place in the diamond chain, ultimately, what we remember is always the jewel! With the emotion generated by the sight of precious jewels, our work takes on its full meaning."
Are you involved in other projects of this kind? Do you have other sponsorship activities in mind?
"We are very open to this kind of action, it's something I'd like us to do more of in the future. It is important to me to make the most of our position to "do good" elsewhere, in our sector, by remaining consistent with our profession and what we know. We therefore sponsor the Diamond Empowerment Fund (DEF) and the Diamond Development Initiative (DDI) as part of our CSR policy. The DDI's work for artisanal miners counts enormously for the Dali Diamond Group."
Could you remind us briefly what brought together Rubel & Ménasché and Dali Diamond, which today constitute the Dali Diamond Group?
There's a historical link. Originally, we were clients of Dali Diamond, one of the largest uncut diamond buyers in the world. We gradually became partners, brought closer together by our vision of the profession, our shared sensitivity, our complementary nature. Rubel & Ménasché supplies the big Houses with high quality polished diamonds. Via Dali Diamond, we are as close as possible to the sources of rough diamonds, we understand it better, and we therefore perfectly control our production of rough stones. We develop a strong advisory role with our clients, whether this is through our knowledge of the market or our knowledge of stones. Today, we can start with the rough diamond and offer common projects to the big jewelry Houses. We can bring veritable added value, a service, and a quality that is not found elsewhere. And, with an emphasis on continuous improvement, we remain focused on the future…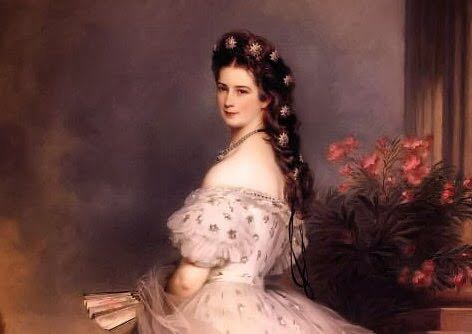 "We wish to encourage all innovative projects" Jackie Morsel, Vice President of Dali Diamond Co.
Jackie Morsel, can you explain the genesis of the project?
"It's the first time that Antwerp has organized an event of this scale on the theme of diamonds. The city contacted us—the Dali Diamond Group has been established in Antwerp for 60 years, which explains why we were approached; moreover, we were the only diamond dealers to be asked—in order to find out whether we wanted to participate and sponsor bringing Elisabeth of Belgium's Cartier tiara to the MAS. This magnificent creation is very important for the exhibition (Ed. it will be presented with equally exceptional star-shaped hair pins, also made by Cartier and having belonged to Elisabeth of Austria). It therefore seemed obvious to us to respond to the city of Antwerp's requests and to support it in this project. Furthermore, given the favored relations that we maintain with the big jewelry Houses of Place Vendôme, via Rubel & Ménasché in Paris, financing the arrival of the tiara also seemed like a natural choice."
What does the Dali Diamond Group find touching about this exhibition?
"The quality and the rarity of the pieces proposed. In particular, there will be an archive document dating from 1447, written in old Flemish, and which stipulates that trading in "fake" diamonds is forbidden in Antwerp! Every item in this exhibition is extraordinary. As an innovative and creative group, we are therefore committed to being at the forefront of this sector and thus encourage all innovative and high-quality projects."
Do you have other sponsorship activities planned in the near future?
"Yes, we're in the process of finalizing our list of sponsorship activities for 2018 and even beyond. But we'll talk about that another time…"
Practical information:
Dazzling Desire
From 18/10/17 to 14/01/18
Open 10.00 am to 5.00 pm, Tuesday to Friday; 10.00 am to 6.00 pm, Saturday and Sunday until October 31st.
Tickets: €8/€10; free for under 12s.
Guided tours for groups by request only
Book via tickets@visitantwerpen.be.
For more information, please see the MAS website.
Event website: Atypical Antwerp, Antwerp Diamond Capital since 1447
---
*The MAS or Museum aan de Stroom (museum along the River) was inaugurated in 2011. Its original architecture (the museum was designed by the Dutch architect Willem Jan Neutelings) is in itself a phenomenon. The purpose of the MAS, which is installed on the docks, is to retrace the history of Antwerp.