New York – The blue diamond once belonging to "America's Little Darling" will be up for auction next month.

A 9.54-carat fancy deep blue, potentially internally flawless, VVS2 clarity diamond ring long owned by Shirley Temple is leading Sotheby's April 19 auction of Magnificent Jewels in New York.
The stone is expected to sell for $25 million to $35 million.
Temple's father bought the ring for his daughter for $7,210 in early 1940, around the time of her 12th birthday as well as the premiere of her film The Blue Bird. According to Sotheby's, the movie might have inspired his purchase of a blue diamond more than the stone's perceived rarity or value, as colored diamonds were not as coveted at the time as they are in today's market.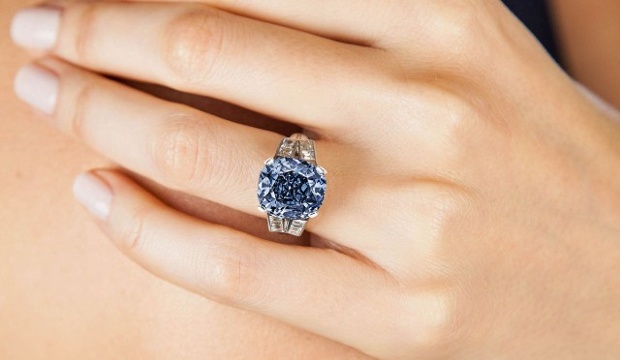 Born on April 23, 1928, Temple rose quickly to stardom and became an American icon. After being discovered by Fox Films songwriter Jay Gorney and offered a role in Stand Up and Cheer! (1934) she began her rise to fame during the Great Depression.