Rio Tinto's 2017 Argyle Pink Diamonds Tender collection of 58 rare pink, red and violet diamonds from its Argyle mine has delivered a record result, reflecting strong global demand for such rare diamonds.
The tender continued its trajectory of double digit price growth with the Argyle Everglow™ (pictured), becoming the most valuable diamond in the tender's 33-year history, Rio Tinto said in a statement.
Known as Custodians of Rare Beauty, the collection of 58 pink, red and blue diamonds was highly sought after with the winners comprising collectors, connoisseurs and luxury jewelers from 11 countries spread in Asia, Europe, Middle East, North America and Oceania.
The 2.11 carat Argyle Everglow™, the largest Fancy Red diamond presented at the tender, was bought by Optimum Diamonds LLC, a New York-based diamantaire specializing in ultra rare natural fancy color diamonds. Optimum Diamonds LLC also acquired Argyle Liberte™, an exceptionally rare 0.91 carat violet diamond.
The largest pink diamond in the collection, the 2.42 carat cushion shaped Argyle Avaline™ was sold to the international luxury jewelry house Graff, known for creating the world's most extraordinary pink diamond jewelry.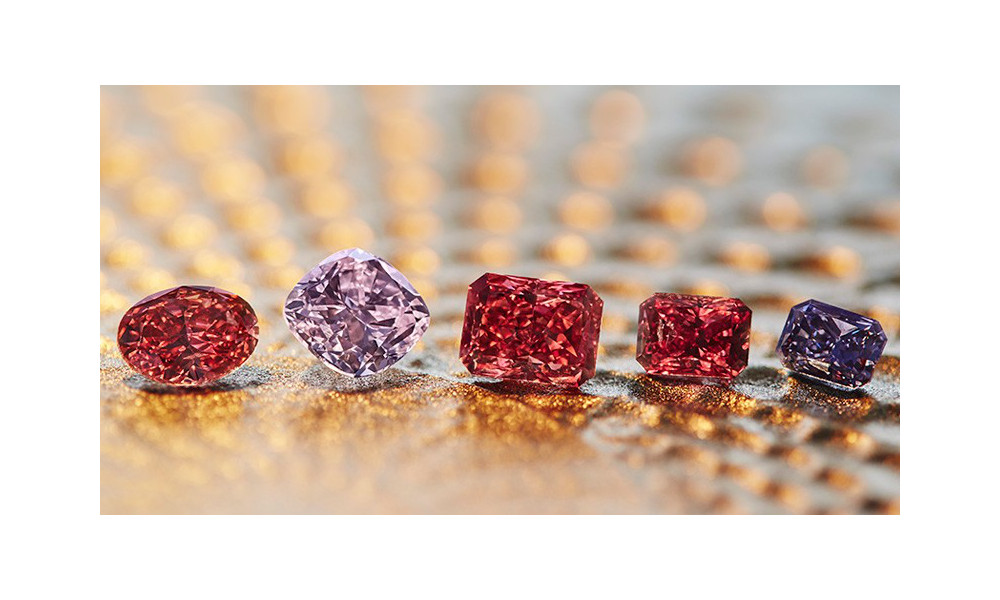 ---
Photo © Rio Tinto.