Just about everyone in the jewelry trade—as opposed to just about everyone in the consumer media—agrees that Pandora's decision to stop carrying natural diamonds and launch a lab-grown line was no big deal.
After all, in 2018, only 0.04% of the gemstones—of any kind—Pandora used were natural. Last year, it sold 55,000 pieces with natural diamonds, out of 85 million jewelry items total. I can think of a dozen jewelers that could cause an earthquake if they decided to no longer sell natural diamonds. Pandora isn't one of them.
So why did its announcement make headlines across the world? Most likely, it was because of how the company framed the decision. "[M]ined diamonds will no longer be used in Pandora's products," its statement said—without mentioning it didn't use many in the first place.
Instead, Pandora cast its decision as all about ethics. CEO Alexander Lacik told the BBC that selling $350 lab-grown diamond bracelets would leave the world in "better shape." (If only it were that easy.)
Don't get me wrong: Sustainability is extremely important. I believe Pandora's concern about it is sincere. But just because you're doing something to achieve a noble goal doesn't mean that what you're doing is right, or that it's been thought through, or that there's not considerable self-interest involved.
On "sustainable jewelry Twitter," which consists of people who study and live and breathe this stuff, few were as impressed with Pandora as Pandora was with itself, as shown by this thread: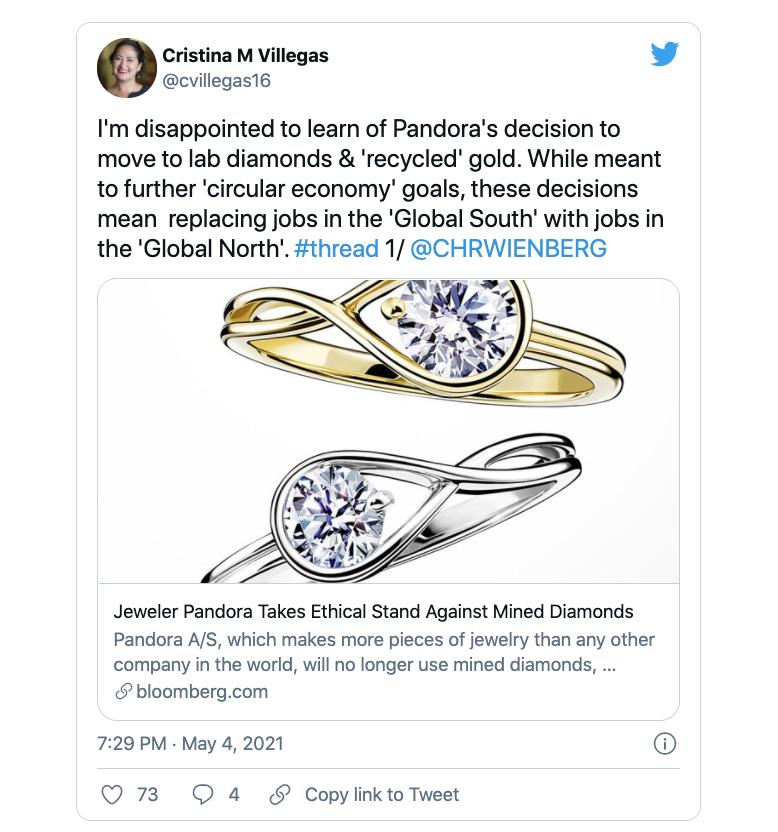 There's also been industry blowback, as Pandora wasn't exactly a beloved company to begin with. My old colleague Russell Shor called the announcement "disingenuous at best and destructive at worst." Probably the nicest words came from Idex, which called the announcement a "PR masterstroke."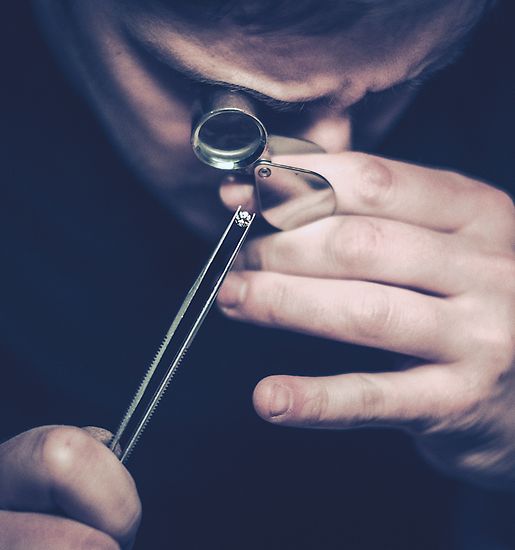 ---
Photos – Home : © Hanny Hilary + unsplash – Inside article : © Pandora -© DR.