While many of us continue to shelter in place, reading jewelry books is a logical and worthy quarantine pastime, one that can be done while wearing a bathrobe, lounging in the comfort of your bed, or sipping tea in your garden. An unplugged activity while we are (understandably) forced to get our kicks online.
One really special one to consider adding to your library is Chaumet Tiaras: Divine Jewels by Natasha Fraser-Cavassoni and Clare Phillips. Published by Thames & Hudson at the end of April, it is not a low-key affair.
It's a deluxe oversize homage the famed French jeweler's tiaras from the 18th century to the present day, sumptuously clad in cobalt blue fabric with a matching slipcase.
And it's filled with pages upon pages of archival photos, glorious renderings, and close-ups of some of the individual jeweled components that make up the maison's most showstopping tiara designs.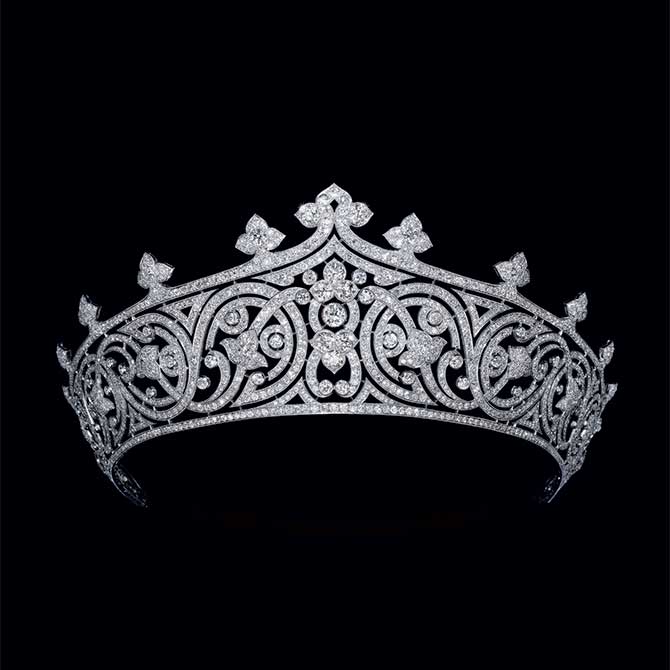 Founded in 1780 in Paris, Maison Chaumet became the most prestigious and sought-after jeweler in Europe under the patronage of Empress Joséphine, wife of Napoleon I. The empress's fashion legacy famously includes the wearing of lavish bandeaux-style headpieces and diadems; these, we learn, came from Chaumet when the firm was known as Nitot, and later Nitot & Fils (and other monikers as the years went on).
The jeweler would, in fact, not take the name Chaumet until Joseph Chaumet, who married into family of the descendant owners of the Parisian jewelry house, became director in 1889.
Thoughtful essays by Phillips, jewelry curator at the Victoria & Albert Museum, and fashion journalist Natasha Fraser-Cavassoni, provide an insightful time line that traces how Chaumet has given us tiaras at every major fashion and decorative arts epoch in history. The maison's inspirations—botanical, celestial, avian, geometric—have remained constant, as you'll see in the examples below.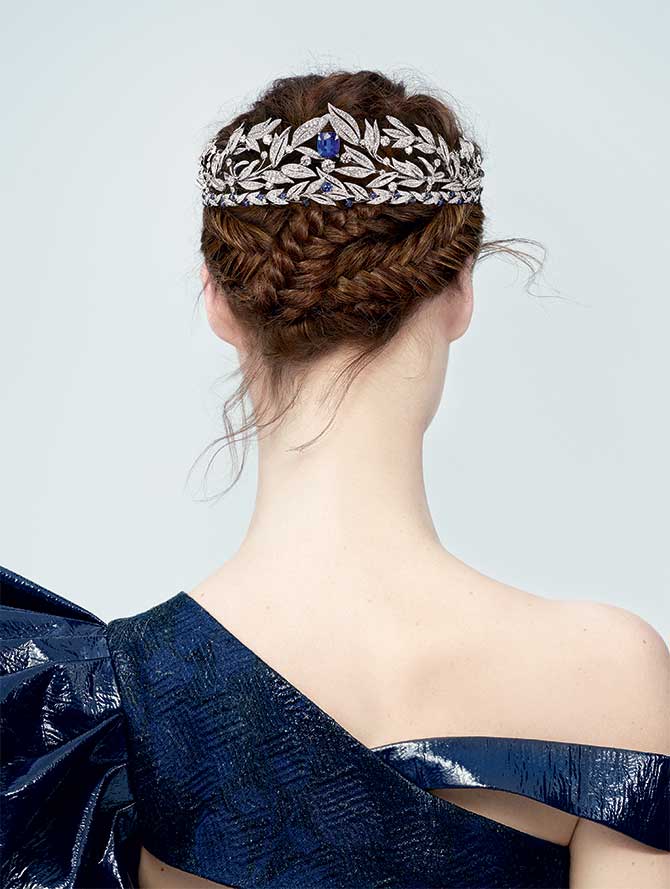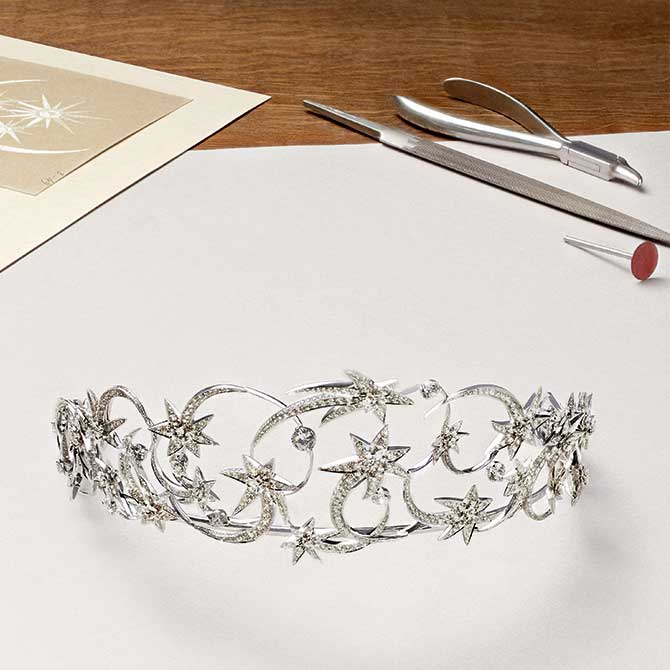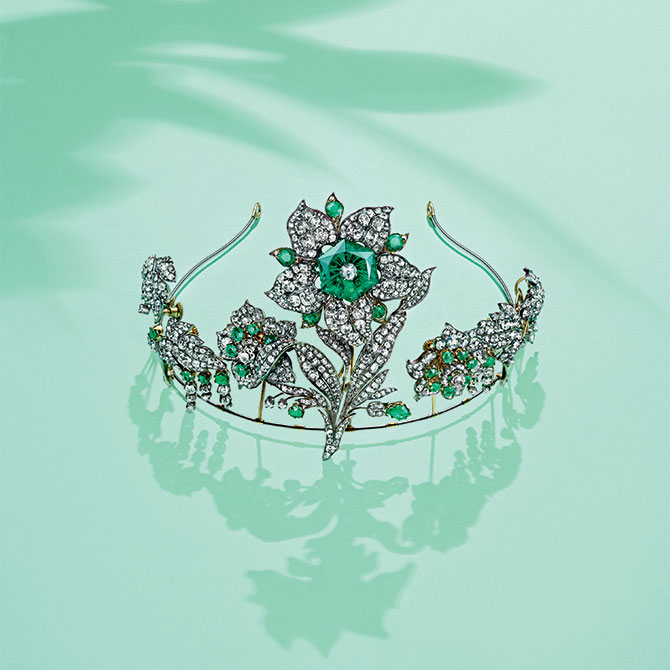 Rubel's note : look at the Maisons' website and clink on the link to see more wonderful photos from the book. The French version of the book was published in January.