HRD Antwerp and the International Gemological Institute (IGI) have both released credit card-sized diamond reports, aiming to make grading more efficient for traders.
The two Antwerp-based laboratories unveiled the polished-diamond identity cards this week, though their products are unrelated to each other. Both organizations' reports contain the stone and the report together in a sealed card, making them easier to ship, store and sell.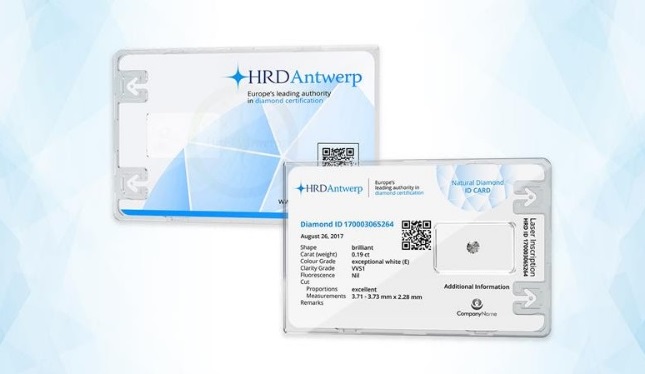 HRD's "ID CARD" is available for diamonds ranging from 0.08 carats to 0.298 carats, and includes grades for color, clarity, proportions and fluorescence. In addition, the organization's new "ID CARD PLUS," for stones between 0.30 carats and 0.998 carats, includes symmetry and polish — the same criteria that appear on the organization's regular diamond reports. The products will be available immediately from HRD's laboratories in Antwerp and Istanbul, and from the Mumbai base by the end of the year.
The compact, relatively low-priced document will improve transparency in trading of smaller diamonds, HRD's CEO Michel Janssens told Rapaport News this week. Some 99% of polished diamonds traded around the world weigh less than 0.30 carats, but most of these do not carry a grading report because the cost of getting one cuts into dealers' profit margins, he explained.
"With this product, we aim to bring a comprehensive solution to one of the diamond market's main challenges: ensure confidence in small-sized diamonds," Janssens added.