Companies are branching out when it comes to promoting synthetics, with angles including size, quality and ethics.
When lab-grown diamonds first started to make noise in the consumer jewelry market, much of the marketing power driving them forward was about cutting through the confusion. Are they real? Why do they cost so much? Why should I buy them? Shoppers had questions, and the only way to make sales was to answer them clearly, concisely, repetitively and in unison.
The messages have started to hit home, bolstered by strategic celebrity product placements and collaborations. Stars such as Lady Gaga and Emma Watson have worn them on the red carpet, while actress Penelope Cruz teamed up with Atelier Swarovski to create her own collection. Lab-grown producer Diamond Foundry has been pushing into the fashion market with tie-ins to trendsetting department store Dover Street Market and label Balmain, as well as co-creating collections with stylish jewelry designers.
Despite the recent maturation of the market, which is still in its infancy, education remains at the core of many marketing plans. "The evolution of our message to consumers in the last year about the created-diamond category has been driven by their unprecedented speed of acceptance," says Amish Shah, chief executive of New York-based lab-grown brand ALTR. "However, the change in our narrative and message hasn't been a significant one — we don't 'market,' we educate and empower the consumer [to make their own choices]."
Diversifying their appeal
While lab-grown diamond companies' campaigns generally tend to rest on the same pillars — price and ethics being the original struts — individual brands are starting to diverge in the minutiae. This is perhaps due in part to the ongoing difficulties of predicting future prices, as well as a barbed backlash against the sector's early ethical claims. Last year, an independently substantiated report by research group TruCost — commissioned by the Diamond Producers Association (DPA) — claimed that mined diamonds produced 160 kilograms of carbon dioxide per polished carat, compared to 511 kilograms for an equivalent lab-grown diamond.
Amid the increasing scrutiny, ethics remain at the core of Diamond Foundry's strategy, but it has had to work hard to back up its millennial-friendly claims. It has invested in renewable-energy-powered facilities in the Pacific west to lower its impact, and it offsets unavoidable carbon emissions such as transportation of its goods and staff. These efforts have earned it a carbon-neutral certification from independent watchdog CarbonNeutral.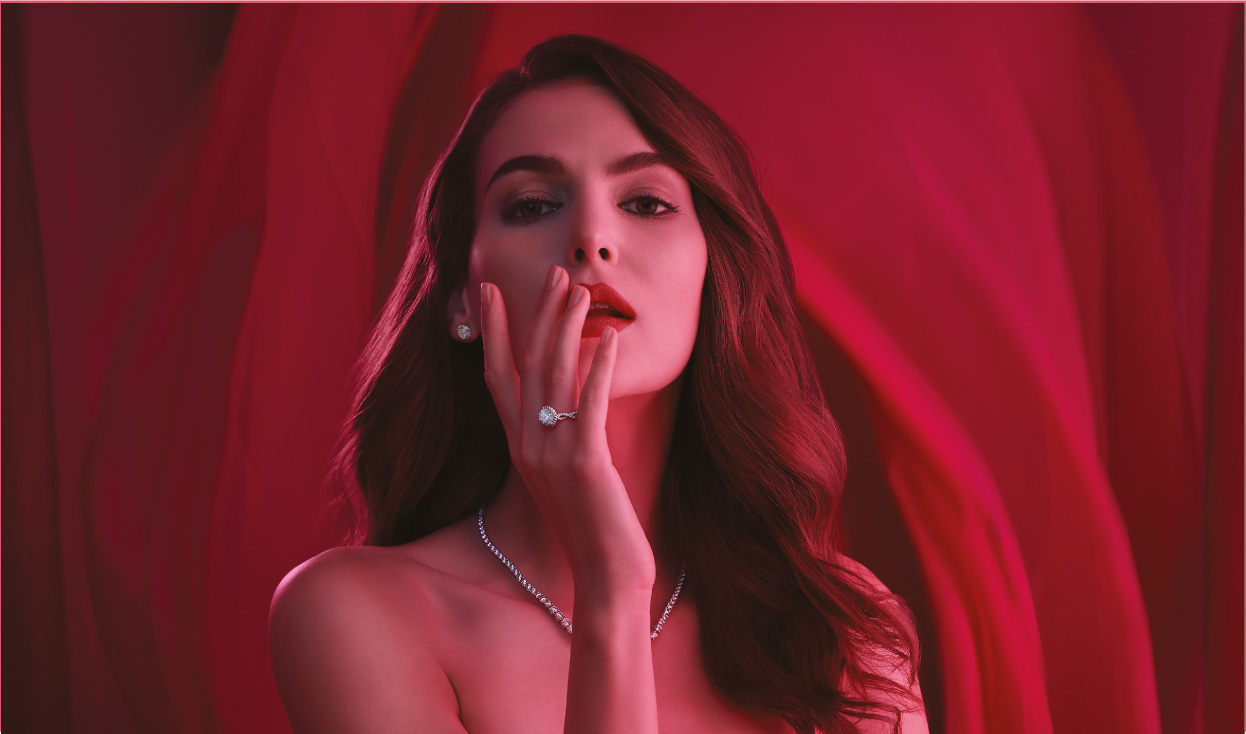 ---
Photo © ALTR, Diamond Foundry.