I'll always hum along to the tune of "Diamonds Are a Girl's Best Friend"—old Hollywood films and Marilyn Monroe have a firm hold on me—but I'm so pleased to see this era of diamonds being everyone's friend, regardless of gender.
Nothing showed that like the 2021 Met Gala held Monday [September 13] night in New York, with a gorgeous lineup of Hollywood's rising generation decked out in diamonds. Young stars like event cochair Timothée Chalamet and Saturday Night Live's Pete Davidson rocked sparkling diamond brooches, and in Davidson's case, the jewels didn't stop there.
A diamond tennis necklace was one of the standout jewels of Davidson's ensemble, which brings us to our subject here today: diamond chokers. I know, a tennis necklace isn't a choker, but the sheer amount of attendees that had sparkling gemstones clasped closely around their necks was overwhelming—in a good way—and, dare I say, the headlining "trend" of the event (not that the Met Gala is the place to hunt for trends, where everyone, after all, is meant to stand out).
You can read JCK's roundup of Met Gala jewels here; I won't go into rehashing all of the celebrities decked out in diamonds (there were a lot, and they were all very good). As each attendee demonstrated their take on American style—the theme this year was "In America: A Lexicon of Fashion"—I couldn't help but wonder if the diamond necklace is exactly the icon to represent American jewelry. It's flashy, it's sexy, it thrives in excess. Marilyn Monroe sang about diamonds and wore rich diamond necklaces countless times, and it doesn't get more American than that. Yes, I think the diamond necklace—especially in a shortened length—is exactly the right representative.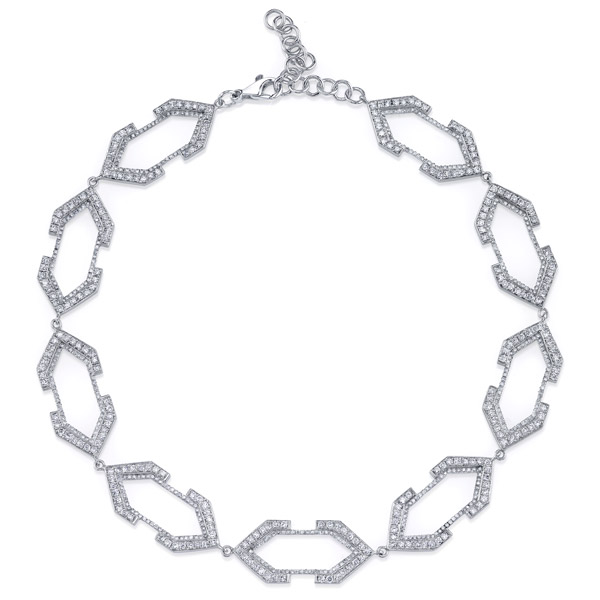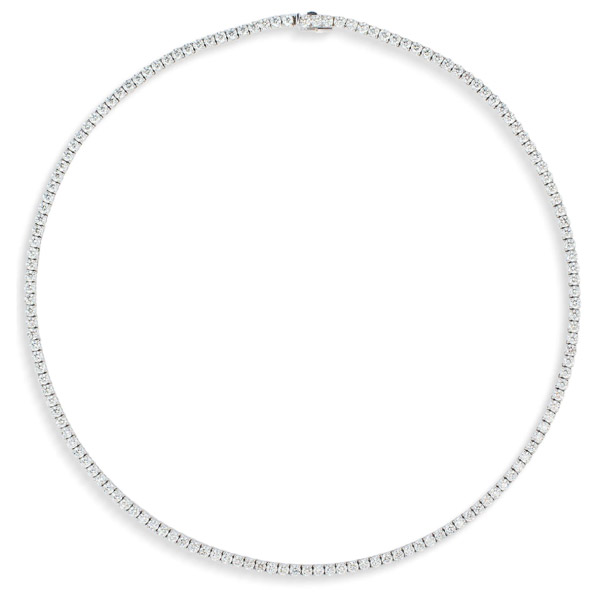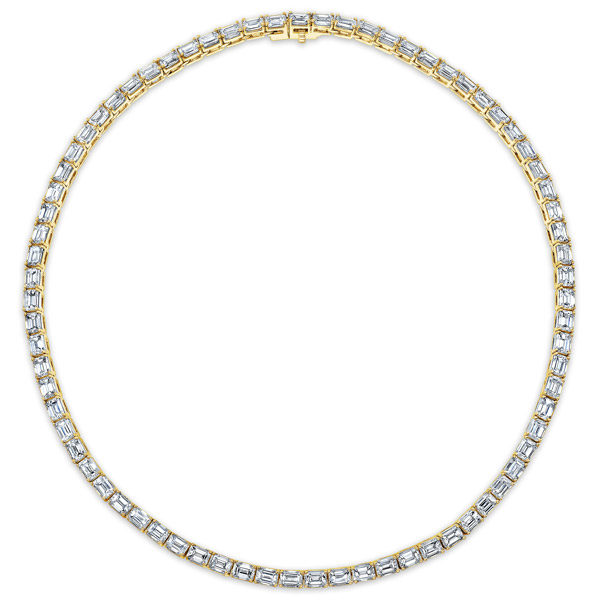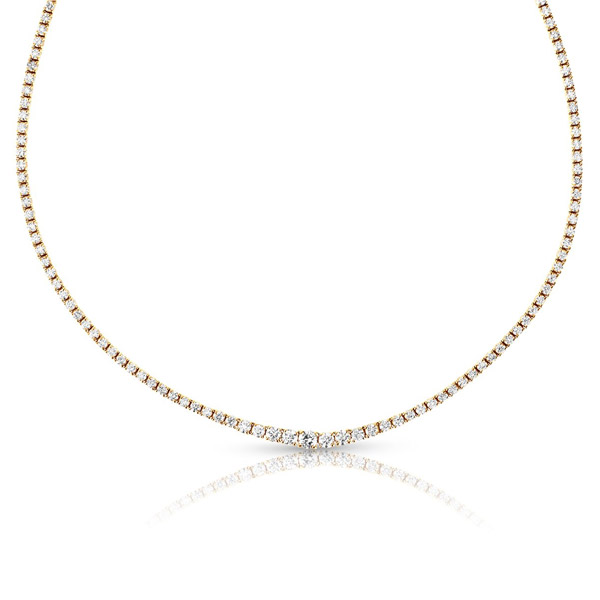 ---
Photo © Nicole Rose, Karma El Khalil Corp, Mayors, Rahaminov,  Carbon Hyde.