Rory Moore has worked at Ekati, the first diamond mine in Canada's Northwest Territories, on and off for years. He was part of the original crew that first developed the mine in the 1990s. In 2018, he rejoined what was then called Dominion Diamond. He then became its interim president in January 2020, and in November, he was appointed the full-time CEO of what is now called the Arctic Canadian Diamond Co.
Here, he talks with JCK about his view on the diamond market, how Arctic looks at Canadian cutting and Canadian-origin stones, and why Ekati might confound expectations and stay around for a while.
Can you bring us up to date on what's happening with Ekati and its current ownership structure?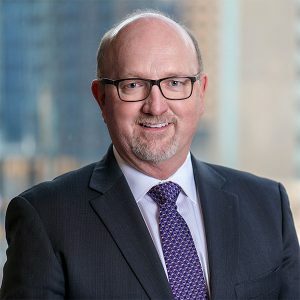 With the onset of COVID, the diamond market closed. We had a partnership with Rio Tinto in the Diavik mine, which is a neighboring mine. After COVID, we [initially] elected to put Ekati on care and maintenance, because we had $200 million worth of diamonds in inventory, but we couldn't sell them. We didn't want to burn through our cash reserves quickly. However, when Diavik did continue to operate, we were obliged to pay our 40% interest in the operating costs, and that would have very quickly have chewed up our cash reserves. So, we [filed] for CCAA [insolvency protection].
That triggered its sale process and the former owners, Washington, participated in that and ultimately withdrew their bid to buy the assets, and then the debt holders stepped in, represented by the three principal organizations: DDJ Capital, Brigade Capital, and Western Asset Management. The three of them stepped in and bought the assets and [provided us] with some additional cash to reopen the mine and get going again.
We restarted the mine in January last year, which is in the dead of the Arctic winter, so that was challenging. We had lots of startup problems, but ultimately now we have got the mine running at a steady state. Fortunately, we had some nice tailwinds from a strong rough diamond market last year, so prices were very robust and that really helped us with our restart. We met our revenue targets last year despite all the challenges.
You have said you want to extend the mine life. How do you plan to do that?
The best days of Ekati are behind us in terms of quality of ore bodies. During the early years, when BHP owned the mine, the ore bodies were very rich and very close to the central infrastructure at the mine, which is the process plant. So operating costs were very low, and revenue was very high. It was a highly profitable mine.
As time has gone on, those bodies have been mined out, and we are now mining lower-value ore bodies further away from the plant. Our main open pit, Sable, is 17 kilometers north of the process plant. It's a lower-revenue ore body and there's additional transportation and logistics involved in getting the ore from the open pit to the process plant. Then, to the south, we've got our Misery underground mine, which is a high-revenue ore body that has now gone underground, so it's mining at a lower production rate. And that's 25 kilometers south of the processing plant, so again, we've got to transport the ore to the plant.
What we faced going forward is, as these ore bodies come to their natural end, Stable in particular, they were not valuable enough to support conventional underground mining. And, so, what we've done is over the past four years—and this is what I've been working on—is looking at alternative, more creative ways to mine these ore bodies so we can still mine them profitably.
We've come up with a system, it's called underwater remote mining. Essentially, we flood the pit, and after the open pit mining is completed, and we continue to mine it underwater, using specialized underwater surface mining machines that we've developed in conjunction with a company out of Holland called Royal IHC. We are very confident that it's going to work, and the beauty of this method is that you only mine ore and not waste. So, with conventional mining, you have to mine a lot of waste. In fact, at Sable, there's seven times more waste [being mined] than ore. If you remove all that waste mining, suddenly your costs are dramatically lower, and you've got a profitable mining operation again. That's the way we are going into the future.
We have designed all the equipment, and we are going to construct the first of that equipment this year. Then, we're going to do a big production trial in 2024. We're building equipment this year, and then over 2023 and 2024, we're gonna test that equipment and then implement it in 2024 for future mining at Sable, and then extend that to other ore bodies. The future of Ekati is underwater remote mining, which has not been done in this sort of setting at all in the past. We are spearheading some new innovative mining techniques.