Dominion Diamond Corp. has been in the news quite a bit lately with its sale of Harry Winston and purchase of the Ekati mine. CEO Bob Gannicott talked to JCK about where he sees the more prominent rough producer fitting into the larger diamond industry.
How do you plan to sell the Ekati production?
It used to be sold by BHP under an auction system. We won't be using that. We will move those goods under the system that we have used for Diavik goods over the years.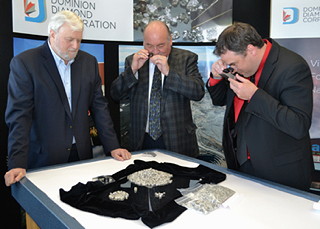 You use a sightholder system.
That's De Beers terminology. We sell to regular clients and we price against our view of the market.
De Beers and Alrosa sell some of their production via tenders. Do you plan do that as well?
We do that occasionally, very occasionally, to check pricing, as sort of a reference to our market prices. But we don't do it that often. It disrupts our clients' business, because then they don't get their supply every month. We believe you always get the best price over the long haul by dealing with someone that you have a relationship with.