As one of the oldest and largest fine art and antiques auction houses internationally, Bonhams has had its fair share of storied jewels (those from last year's sale from the personal collection of George and Charlotte Shultz, for example). And this time is no different. Starting Feb. 16, Bonhams is hosting a live auction in Paris, Luxury Paris Jewels, with some particularly exciting selections.
Among them, a Belle Epoque diamond tiara  from 1905 attributed to 19th-century Italian jeweler and goldsmith Giuseppe Knight. An incredibly intricate, openwork design depicting florals, garland, and ribbons, the tiara once belonged to a noble European family. Other highlights include another stylized Belle Epoque piece—a diamond lace collar, circa 1910—as well as a Cartier platinum, gold, and onyx pocket watch from the 1920s.
Beyond jewels, the sale features exceptional and rare illustrations. One that stands out: a lot of two volumes of jewelry records of Xenia Alexandrovna, the grand duchess of Russia, with illustrations of jewels and bibelots covering 1880 to 1912. It carries an estimate from $55,000 to $77,000.
Below, we've spotlighted these pieces and others to watch during the upcoming sale.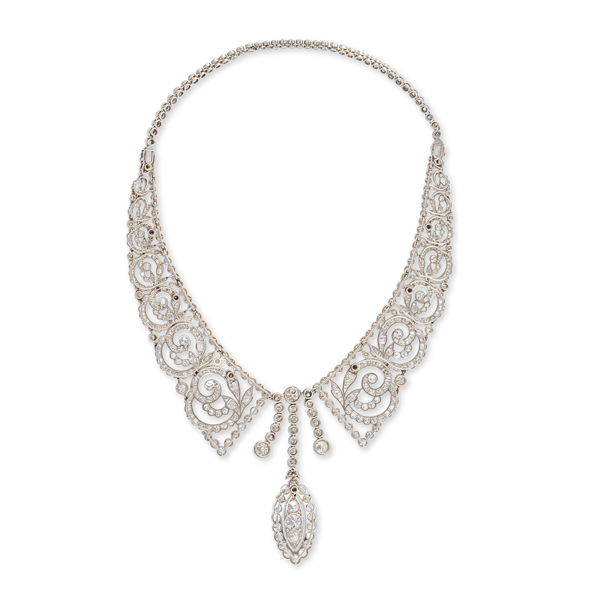 Early-19th-century tiara necklace in platinum with old brilliant- and single-cut diamonds, estimate $44,000–$66,000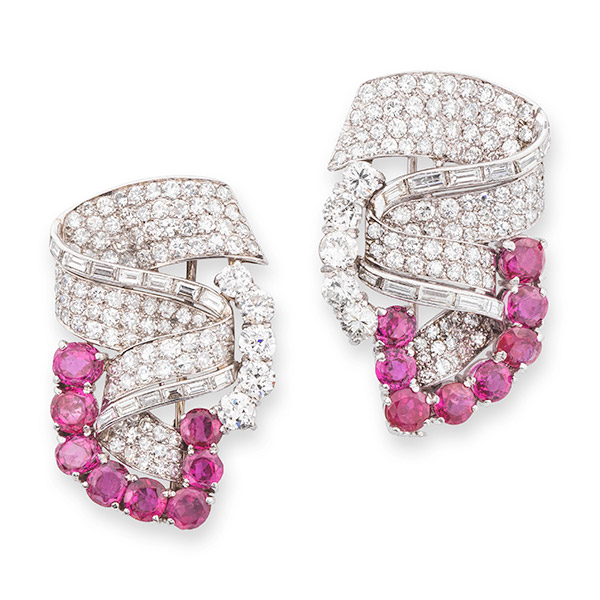 Pair of brooches (circa 1930) in platinum and 18k gold with round- and oval-cut rubies and brilliant- and baguette-cut diamonds, estimate: $4,400–$6,600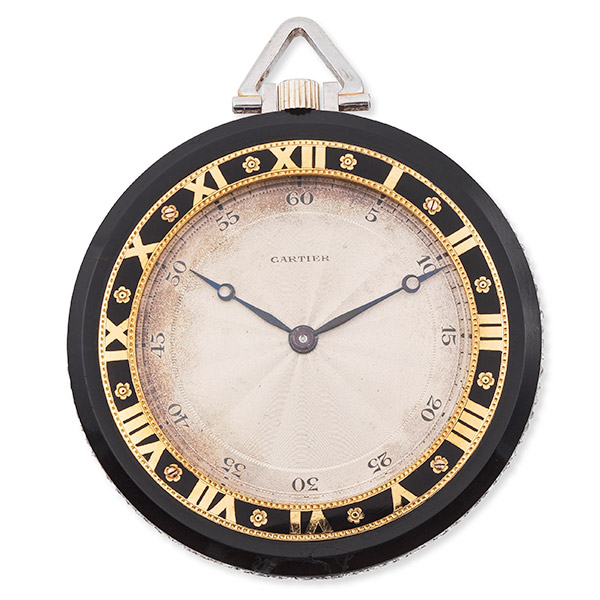 Cartier pocket watch (circa 1920) in platinum, gold, and onyx with a diamond-set band, estimate: $6,600–$8,800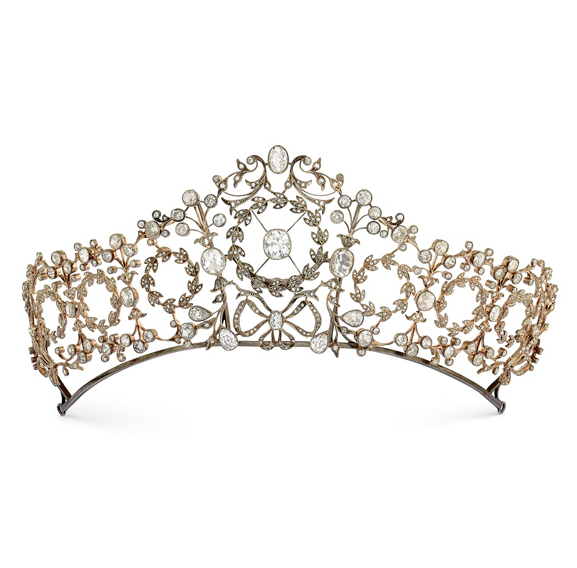 Giuseppe Knight openwork floral tiara (1905) in 18k gold and silver with old brilliant-, oval-, cushion-, and pear-cut diamonds, estimate $55,000–$77,000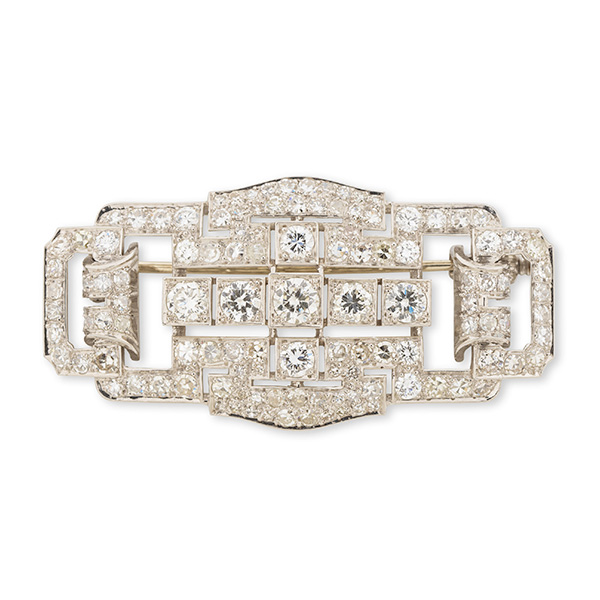 Brooch (circa 1940) in platinum and 18k gold with diamonds, estimate: $1,990–$2,400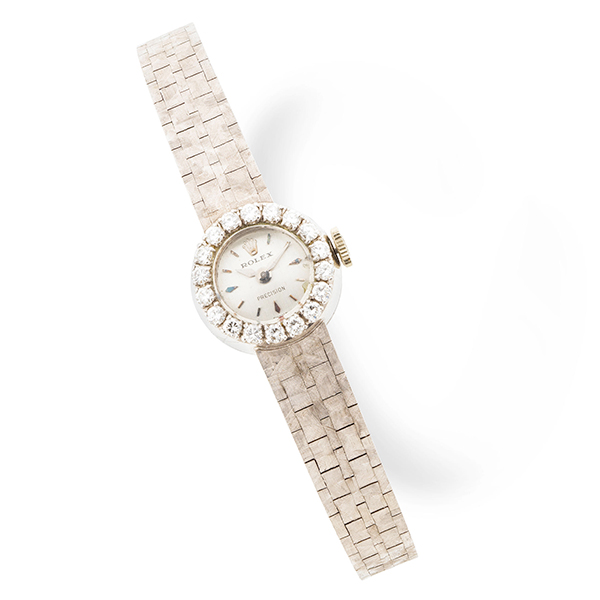 Rolex watch (circa 1964) in 18K white gold with a diamond bezel, estimate: $3,300–$4,400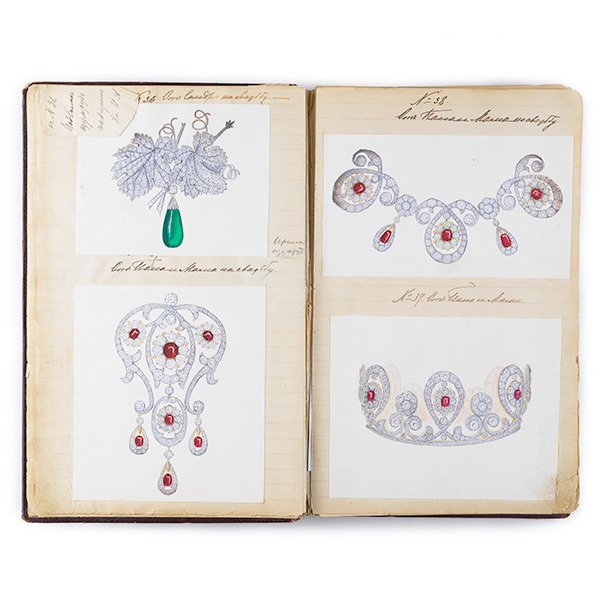 ---
Photos © Courtesy of Bonhams.