Tiffany & Co.'s CEO teased an "innovative diamond ring concept" during the company's second quarter earnings call last month, and now it's here.
Called Tiffany True, it is the jeweler's first new engagement ring line since 2011, when it introduced Harmony, and the first with a dedicated diamond cut since Tiffany Lucida in 1999.
With this collection, the New York-based jeweler has created what it described as a "modern masterpiece;" a clean-looking engagement ring with sleek architectural lines and a diamond that sits low on the finger, "making it functional for the modern woman."
The setting of Tiffany True also contains a subtle detail and nod to the 181-year-old jeweler, as a beveled "T" is visible when viewed from the side.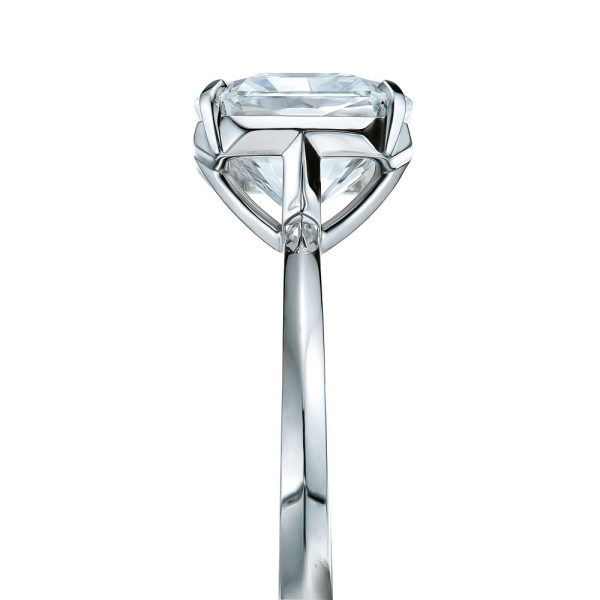 Chief Artistic Officer Reed Krakoff called it a "supreme expression of modern love."
The minimalistic design of Tiffany True echoes what many independent jewelers reported to National Jeweler for the 50 Jewelers/50 States series in 2017: Consumers today are leaning toward cleaner styles for engagement rings, trending away from halos and fussy floral settings to simple, prong-set solitaires.
And for Tiffany, it seems simplicity never went out of style. The six-prong Tiffany Setting, which it created in 1886 and has gone to great lengths to protect, remains its No. 1 seller.
Rings in the Tiffany True line are available in platinum or 18-karat yellow gold.