Wearing a black dress and a pearl necklace, Holly Golightly strolls up to the windows of renowned retailer Tiffany & Co. on Fifth Avenue in the iconic opening of "Breakfast at Tiffany's."
Now, the jeweler has bought a part of that history.
On Wednesday the 27 th., Christie's London held a sale of The Personal Collection of Audrey Hepburn (Part I), where the actress's own script from the movie sold to none other than Tiffany & Co., which is pictured and name-checked a few times throughout the film.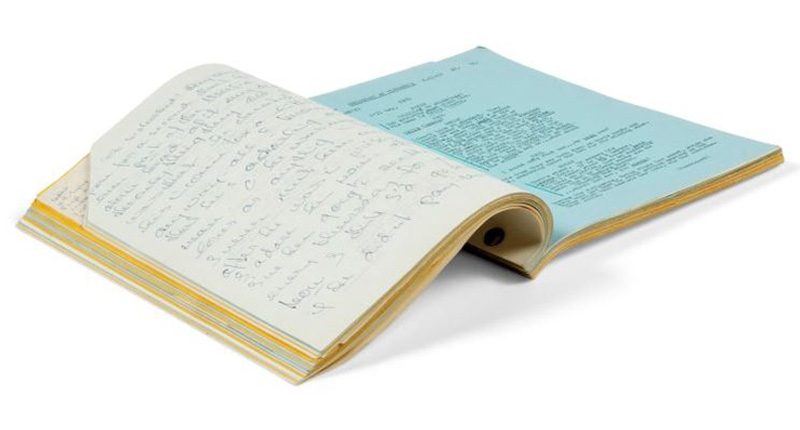 The screenplay, dated Aug. 3, 1960, sold for $846,619, seven times its highest pre-sale estimate of $120,900. Its sale set a new world auction record for a script, according to Christie's.
One hundred and forty pages long, the script includes deleted scenes and annotations from Hepburn, including, for example, a note on page 114, in which the script directs her to say, "but I do love Jose," but Hepburn suggested changing it to, "I am mad about Jose."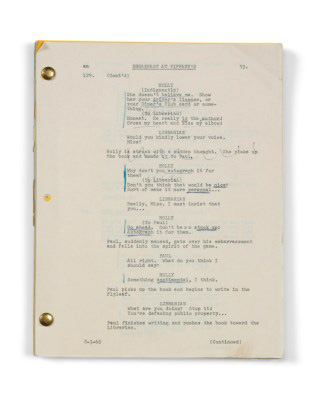 Tiffany Chief Brand Officer Caroline Naggiar said: "Still today, visitors from around the world travel to our iconic Fifth Avenue flagship to create their own Audrey Hepburn moment in front of the famed Tiffany windows, before they enter our magical first floor. 'Breakfast at Tiffany's' is such a significant work in cinematic history, and we're proud to have secured this important script for our expansive archives as a way to celebrate Tiffany's popular culture legacy."
Read full article