The GIA will demonstrate and take pre-orders for its new iD100™ testing device at the June 22-25 Hong Kong Jewellery & Gem Fair following what it said was a successful debut of the instrument at the JCK Las Vegas show in early June.
The Institute will also present GIA M2M™, a service and digital platform that gives consumers a new way to learn their diamonds' history.
GIA will present the M2M service and demonstrate the GIA iD100 in a seminar on June 23. The gem testing device will be on display and available for demonstrations in the GIA booth, 3M100. GIA will take pre-orders at the show for the new instrument at a discounted price of $3,995.
"After very strong pre-sales of the GIA iD100 gem testing device and enthusiastic interest in the M2M diamond story program at the JCK show, we are pleased to bring these two exciting innovations to the June Hong Kong Jewellery & Gem Fair, one of Asia's leading industry events," said Tom Moses, GIA executive vice president and chief laboratory and research officer. "Giving jewelers and others in the trade absolute and immediate certainty that their stones are natural, and developing a new platform to tell all the chapters of a diamond's history both advance GIA's nonprofit mission to ensure the public trust in gems and jewelry."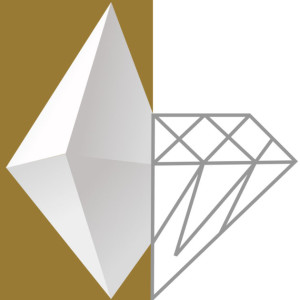 The GIA said the iD100 testing device is an easy-to-operate, sophisticated desktop instrument to reliably identify mounted and loose natural colorless diamonds, separating them from all simulants and from diamonds that may be synthetic or treated. The instrument combines advanced spectroscopic technology; GIA's extensive research into the qualities of natural, treated and synthetic diamonds; and the Institute's decades of diamond analysis experience to refer all synthetic diamonds – HPHT and CVD – and all simulants. GIA is conducting further research to extend the capabilities of the instrument to identify pink diamonds and other gem material.