ABN Amro has been a major lender to the midstream diamond industry over the past century. More recently, the group has called on the diamond industry to improve its "bankability" as banks tighten their lending requirements. Rapaport News recently spoke with Erik Jens, CEO of ABN Amro's Diamond & Jewellery Clients, about some of the issues governing diamond industry financing:
Rapaport News: How do you assess the diamond market at the start of 2015?
EJ: The first half of 2014 was decent but profit margins diminished in the third and fourth quarter. Therefore, much of the profit made in the first half was canceled out and today we see companies with flat earnings or losses. That will be reflected in annual reports and it will affect credit approvals and ratings. In that context, I'm not very optimistic to see the 2014 financial results.
I think diamantaires are responding to the situation. Rough prices have come down a bit and they're taking care not to overstock their inventory. The second half of 2015 could be better.
The biggest challenge facing the industry relates to consumer demand. I'm not convinced that current levels of demand are sufficient. I'm concerned that the industry is being forced to cope with its own changes yet it also needs to have a stronger focus on the end consumer.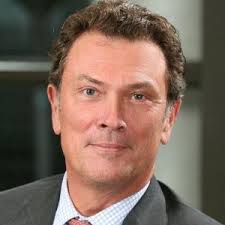 What are those changes that are affecting the industry?
In the old days, there was basically one rough diamond supplier. Prices were high but everyone made money as there was a consistent flow of diamonds at a consistent price. That's not the case anymore.
The industry also faces a lot of regulation and it doesn't seem to be able to take a clear position on issues because it's polarized by many different organizations.
[two_third]
Furthermore, the older generation of diamantaires still operates by doing business on a handshake. That is not conducive to today's regulatory requirements, but it will take years to change that mindset.
The industry acknowledges that it needs to improve its bankability and reputation because regulators still see the industry as high risk. We appreciate and support where possible the many initiatives taken to remedy this situation, for instance by the World Diamond Council, the World Federation of Diamond Bourses and other stakeholders.
[/two_third][one_third_last]
"The industry acknowledges that it needs to improve its bankability and reputation because regulators still see the industry as high risk."
[/one_third_last]