Press release – US$490 million (provisional)
Bruce Cleaver, CEO, De Beers Group, said: "Demand for rough diamonds remained consistent during the second sales cycle of 2019. While overall demand for lower value rough diamonds remains subdued, we did see an increase in demand from India as factories begin to restock."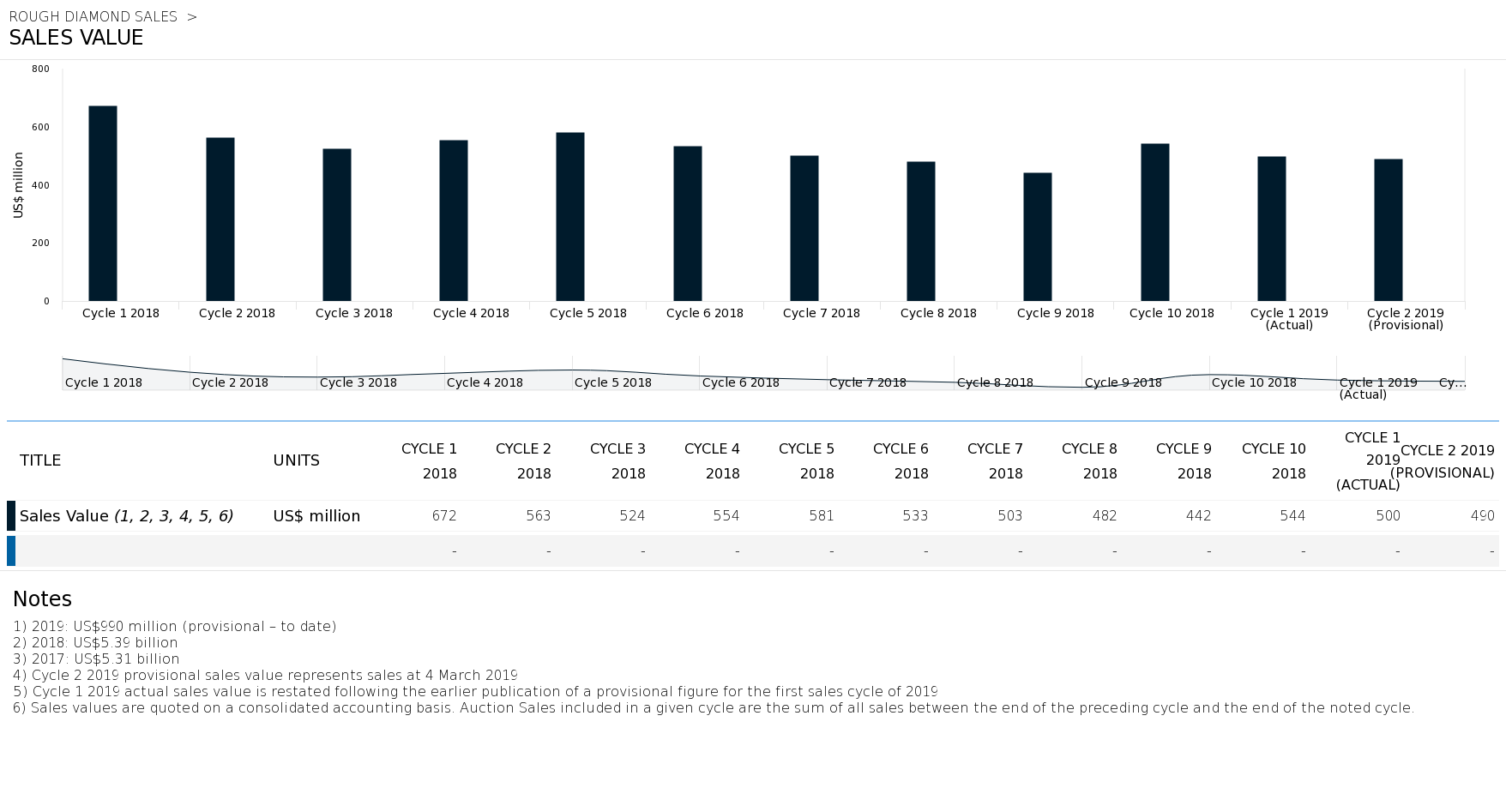 Source De Beers
---
Notes
1) 2019: US$990 million (provisional – to date).
2) 2018: US$5.39 billion.
3) 2017: US$5.31 billion.
4) Cycle 2 2019 provisional sales value represents sales at 4 March 2019.
5) Cycle 1 2019 actual sales value is restated following the earlier publication of a provisional figure for the first sales cycle of 2019.
6) Sales values are quoted on a consolidated accounting basis. Auction Sales included in a given cycle are the sum of all sales between the end of the preceding cycle and the end of the noted cycle.