Last year, U.S. designers Jade Trau, Jennie Kwon, Julez Bryant, Sara Weinstock, and Zoë Chicco participated in a trip to Botswana hosted by De Beers Group. They were there to find out more about the partnership between De Beers Group and the people of Botswana, and the mine known as Debswana, which they visited to observe its operations, and some of the community and conservation programs it supports.
All the designers share a passion for natural diamonds and sustainable practices, and they came away from the trip with a greater understanding of De Beers Group's goals to positively impact the environment, accelerate equality of opportunity, and lead the industry in ethical practices.
Inspired by the people, wildlife, and beautiful landscapes of Botswana, as well as a shared commitment to help shape a better world, each designer has created a unique diamond pendant, with four of the designs incorporating a rough diamond sourced directly from the country the designers visited.
The collaboration has been branded the ReSet Collective, the first in an ongoing series of partnerships that will attempt to "reset" perceptions of the natural diamond industry.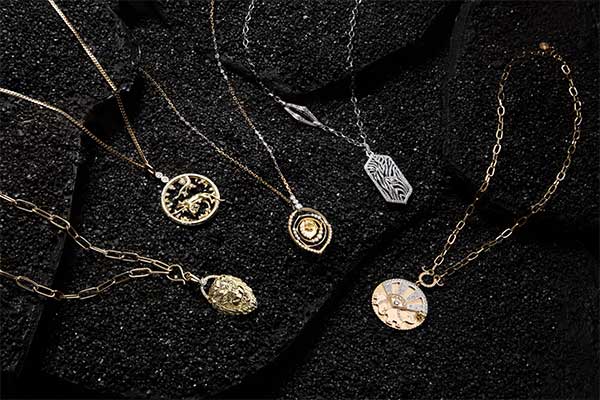 To promote the collaboration, De Beers Group has partnered with international model Indira Scott, whose passion for the environment and sustainability compelled her to help bring the collection to life.
---
Photos © De Beers.