London – Aiming to create a sense of urgency and demand around buying diamond jewelry gifts for the holiday season, De Beers is introducing a marketing campaign that will use simple taglines and diamond jewelry imagery specifically targeted at men.
The "Seize the Day" campaign will have both digital and print components and echo past advertisements under the same tagline, yet include noticeable updates, among them a sign off message from Forevermark, De Beers' diamond brand.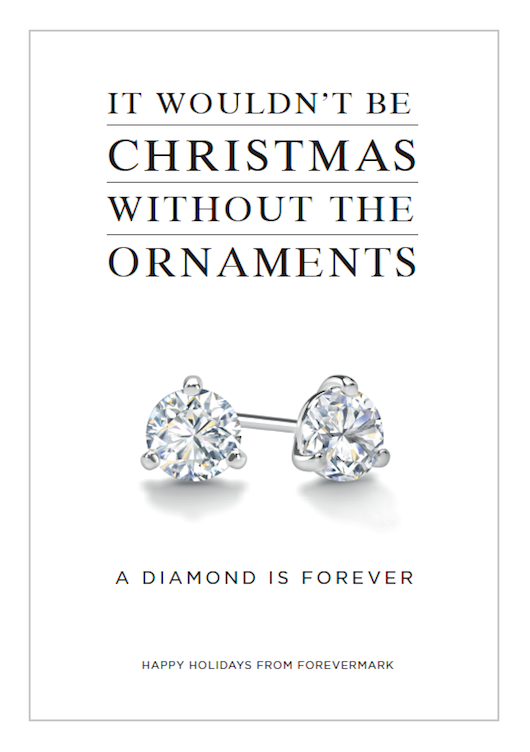 The ads will feature black text on a white background, opposite the white-on-black theme of the historic versions, and feature images of classic diamond products such as solitaire rings, diamond solitaire necklaces, three-stone rings, ear studs and diamond bands.
Launching in November, the ads will run in key male-targeted print publications, among them Golf Magazine, Esquire, Men's Journal and Wired. They'll also will be in The Wall Street Journal, The New York Times and in transportation hubs and wallboards across major cities in the U.S.
Digitally, the campaign ads will run on social media platforms Facebook, Twitter and Instagram in the U.S., as well as on websites Buzzfeed, Bloomberg, Men's Health and ESPN.
As millennial men are part of De Beers' bridal target, some ads will feature a diamond engagement ring.