De Beers has pledged to provide the origin and impact of all its diamonds by 2030 as part of a plethora of sustainability goals it has set out for the coming decade.

By 2025, it will "scale" programs that help identify the provenance of De Beers-mined diamonds at retail, the company said Monday [November 28]. By 2030, it will record most of its annual production — by value — on its Tracr blockchain platform, which tracks stones through the supply chain.
Tracr will be able to provide the specific country of origin, a spokesperson confirmed. At present, De Beers discloses only that its rough comes from one of the four nations in which it mines — Botswana, Canada, Namibia and South Africa. Alongside Tracr, De Beers will also continue to develop ways of carrying provenance information through the value chain, together with details about the impact of the diamonds.

De Beers launched Tracr in January 2018, aiming to offer a tamper-proof digital record for diamonds. It worked with select manufacturers on the project, and later brought in mining rival Alrosa and retailers Signet Jewelers and Chow Tai Fook. In July 2019, it launched an online Tracr Community to help companies join the program.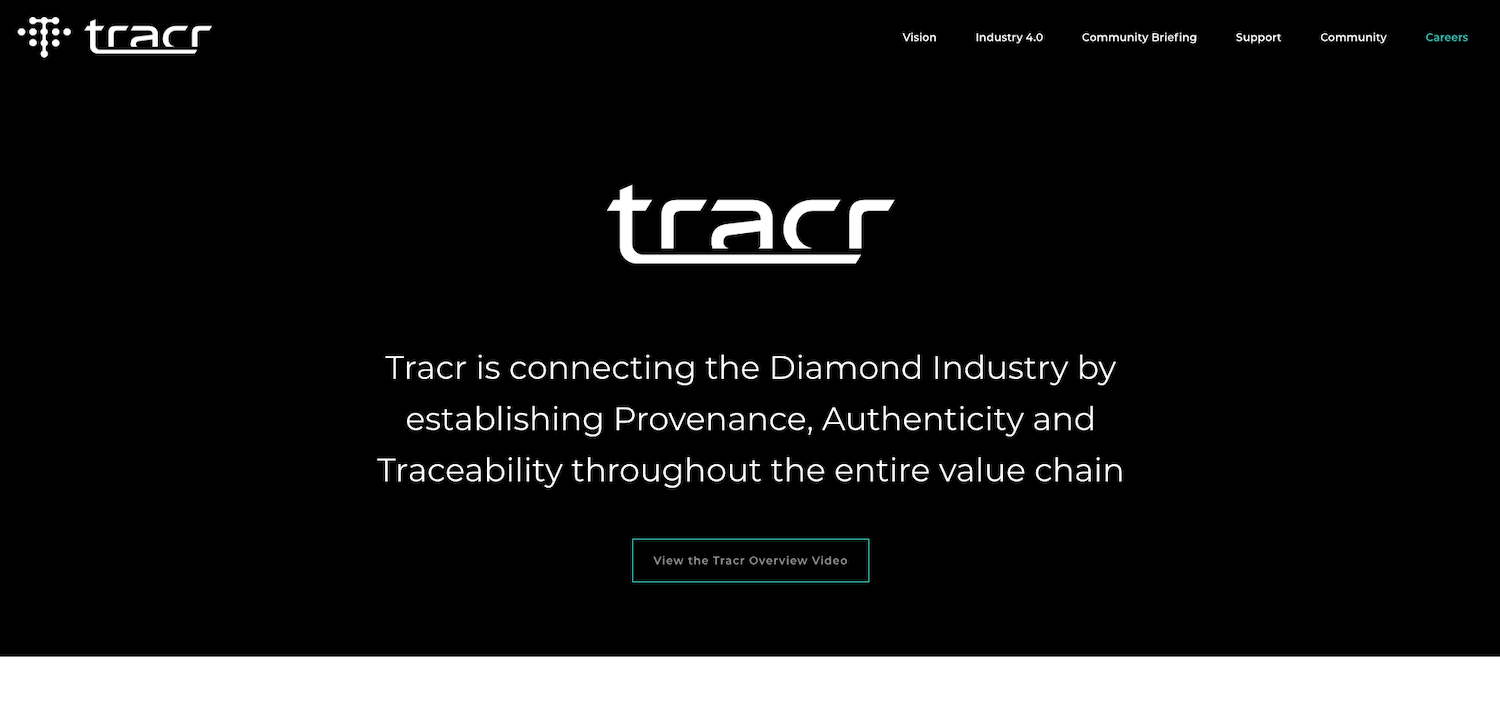 The miner has outlined a total of 12 sustainability targets — its "Building Forever" goals — that it plans to achieve by 2030. These include extending its Best Practice Principles across the industry, for example by working with the Responsible Jewellery Council (RJC) and other organizations to promote a wider adoption of best-practice standards.
De Beers also vowed to be carbon-neutral before 2030 by reducing energy intensity, replacing fossil fuels with green alternatives, and storing carbon in kimberlite rock. The company will reduce its water footprint by 50% and achieve a "net positive impact" on biodiversity.
Other pledges include improving the livelihoods of artisanal miners, achieving United Nations health targets in all partner communities, establishing "skills partnerships" in the countries where De Beers operates, and supporting four jobs for every one job at its operations.
De Beers plans to achieve gender parity for employees across its workforce, support 10,000 women entrepreneurs, and enrol 10,000 girls in science, technology, engineering and mathematics education. The miner also aims to increase the diversity of talent in the diamond-jewelry sector.