Chanel's iconic No.5 perfume has been immortalized in a diamond weighing 55.55-carats and cut in the shape of its signature bottle.
The D-color flawless emerald cut, octagonal diamond has been crafted into a necklace, surrounded by 104 round diamonds and 42 baguettes.
Chanel No.5 was created 100 years ago by Ernest Beaux and Gabrielle Chanel and is the world's best-selling perfume.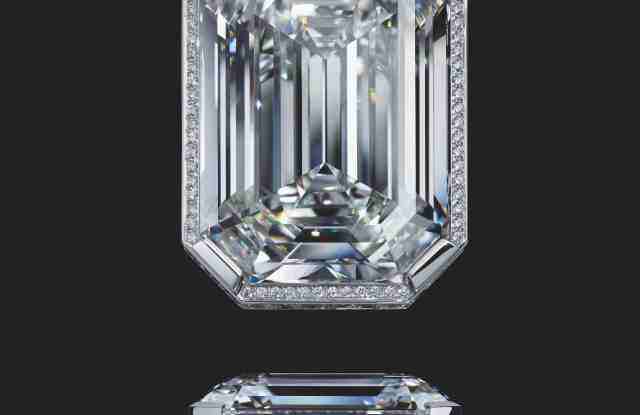 Chanel will display the necklace in Paris and says there are no plans to sell it.
"The necklace re-creates the profile of the perfume bottle stopper and the bottle's shape, before spilling into a cascade of pear-sharped diamonds," says the fashion bible WWD, which first reported the story.
---
Photos © Chanel, DR.