World Jewelry Confederation (CIBJO) president Gaetano Cavalieri has reported to the High Level Segment of the United Nations Economic and Social Council on the organization's corporate social responsibility and sustainability program.
CIBJO was one of a few NGOs invited to make an oral statement at the New York session.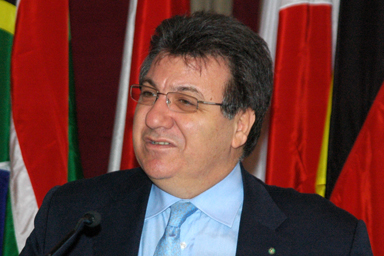 Cavalieri described a series of programs that have been introduced to help optimize the involvement of the international jewelry sector in achieving the UN's sustainable development goals. These included, a comprehensive set of courses for professionals on CSR in the jewelry industry; development and roll-out of an online system that will support all industry players in the industry in maintaining an ethical chain of custody; collaboration with government and civil society in the areas of biodiversity and combating the illicit trade in precious metals and gemstones; and the attempt to develop a framework that allows jewelry industry members to offset their carbon footprint.
CIBJO became the jewelry industry's first and only representative in the UN body in 2006. Since 2013, it has performed its work with the help of Fiera di Vicenza, which itself became the first trade show organizer to be recognized by the UN.