Unique diamonds are the talk of the town. While the rest of the trade struggles along,  dealers at this week's Basel show reported strong demand at the very top-end of the  market. Therefore, as the jewelry auction scene moves from New York to Geneva in  mid-May, the special diamonds on display are expected to fetch strong, even record  prices.
The trend has been evident for some time, with certain categories of diamonds, such as  fancy color stones, maintaining a decade-long uptrend even through the crash of 2008.  And it was certainly apparent just a few weeks ago at the Christie's and Sotheby's  auctions in New York. Both houses sold a decent 82 percent by lot and both headlined  with record prices achieved for their respective top sellers.
These are the stones that truly make diamonds the most precious mineral of all. No other  resource can match a $1.135 million per carat price tag that the Princie Diamond — a  cushion-cut, 34.65-carat, intense pink diamond — garnered at Christie's. That is $1.135  million per 6.5 millimeters of material.
Granted, provenance plays a big role in such pieces. With its origins in the Golconda  region in India, the Princie Diamond is traced to the royal family of Hyderabad and was  first sold at auction in 1960. That's when Nizam of Hyderabad sold it to Van Cleef &  Arpels for just GBP 46,000, which Christies notes, "corresponds to $1.3 million today and  highlights the tremendous investment opportunities  in the world of diamonds." The stone  was later named after Princie of Baroda when presented to his family by the jewelry  company.
Similar background stories complemented the beautiful pieces owned by Elizabeth  Taylor when they smashed records in December 2011, also at Christie's New York.  Competition is fierce among the auction houses to source these special stones and  jewelry because they attract such significant interest.
The next round of jewelry auctions, taking place mid-May in Geneva, should be no  different.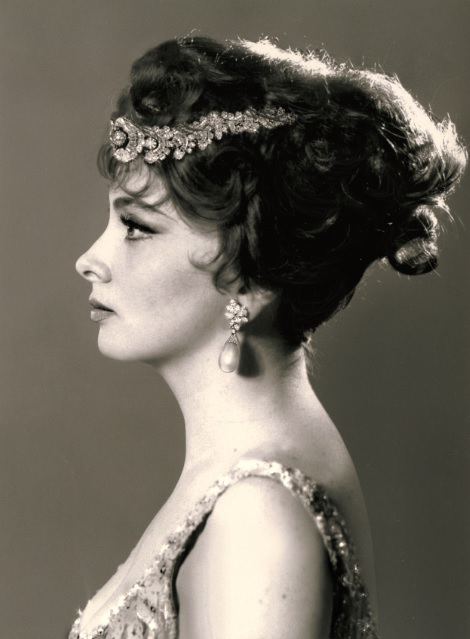 Sotheby's is talking up its "exceptional jewels from the collection of screen legend Gina  Lollobrigida," as well as an impressive assortment of historic and noble jewels. Christie's  is leading with a pear-shape, 101.73-carat, D color, flawless diamond mined about seven  years ago at the De Beers Jwaneng mine in Botswana. The stone is being offered for  sale for the first time and Christie's expects it to fetch more than $20 million, which at  around $197,000 per carat would rank it among the most expensive colorless diamonds  ever sold at auction.
Provenance is therefore not in play all the time. More often than not, these jewels speak  for themselves. And while some dealers at Basel claimed that buyers of the top auction  lots in New York could have bought for less if the stone was available in the trade, others  argued that most of the hammer prices reflected those currently seen in the market.
"The New York auctions were an indication of the market, not a barometer," said Marc  Lazar, a supplier of top notch rare white and fancy color diamonds and diamond jewelry.   "The wealthy see a store of value in rare diamonds." Most exhibitors at Basel —  considered one of the premier big stone shows in the trade — agreed, but stressed that  people buy these jewels as consumers, not investors.
As Barry Berg, of William Goldberg, a high-end dealer and jeweler, noted, "People are  looking for beautiful jewelry to wear. Consumers are looking for important diamond  jewelry."
Dealers reason that even the aggressive auction buyers, such as Laurence Graff — who  was also roaming the Basel halls — pay record prices at the auctions as their purchases  increase the value of their wider portfolio and also because they see real consumer  demand for the item.
Discussions with exhibitors in Basel indicated that the market is being driven by wealth in  emerging Far East economies such as Greater China, Malaysia and Indonesia as well as  the Middle East. European luxury retailers were also reportedly looking for unique stones  at the show, and many exhibitors were also buying such goods.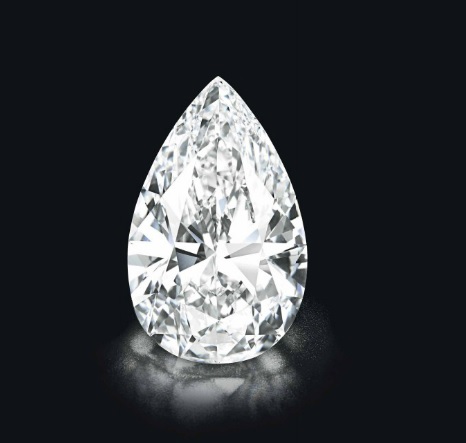 Dealers are buying in order to place the goods in their inventory , confident they will eventually sell ,  or to service their clients' orders. But while it sounds like an easy sale, suppliers note they  are dealing with a far more knowledgeable customer base than elsewhere in the market,  and that knowledge has drastically improved as interest for these goods has increased in  recent years.
But rare they are and competition for the right goods is strong. In pitching its forthcoming  Geneva sale, Christie's noted that the GIA estimates there are fewer than 600 rough  diamonds mined annually that end up as 1 to 2 carat, D color, flawless clarity diamonds.  The odds of finding a D flawless polished stone above 10 carats are far lower.
Basel, like the New York auctions that preceded it, revealed that the market is hot for 10  carat-plus, D color, Flawless goods. Fancy color diamonds, especially intense pinks and  blues, along with unique colors such as orange, green and purple; and nice-make, high- quality fancy shapes are similarly in strong demand.
However, one in-demand segment of the market doesn't make an entire show – even at  Basel, which was neither booming with sales nor overflowing with positive energy. In fact,  on the whole, diamond exhibitors questioned whether it was worthwhile attending, given  its high cost. But it proved there is at least confidence in the very high end of the trade,  while the rest of the market remains cautious. That bodes well for the auction houses in  the coming weeks. Based on current trends, the rare, bold and beautiful diamonds and  jewelry on offer should continue to fetch record prices.
---
Pictures : courtesy Sotheby's and Christie's