Alrosa has uncovered its biggest yellow diamond yet this year.
The Moscow-based diamond miner announced Monday  the 8th. that its Almazy Anabara subsidiary extracted a 28.59-carat rough diamond with a deep greenish-yellow hue.
The company said experts at its United Selling Organization who examined the stone believe it to be a fancy intense yellow. The diamond measures 11.4 mm x 19 mm x 17.5 mm and features "insignificant" colorless inclusions on the surface, Alrosa said.
The diamond was discovered at the Ebelyakh alluvial deposit in July. Alrosa said it is the largest yellow rough diamond mined at any of its deposits in 2018.
The miner also said the United Selling Organization and the company's cutting division, Diamonds Alrosa, have yet to study the diamond to decide whether to sell it as a rough stone at auction or to cut and polish it.
Last year, Almazy Anabara extracted both a 27.85-carat pink diamond, the largest in Alrosa's history, as well as a 34.17-carat vivid yellow diamond.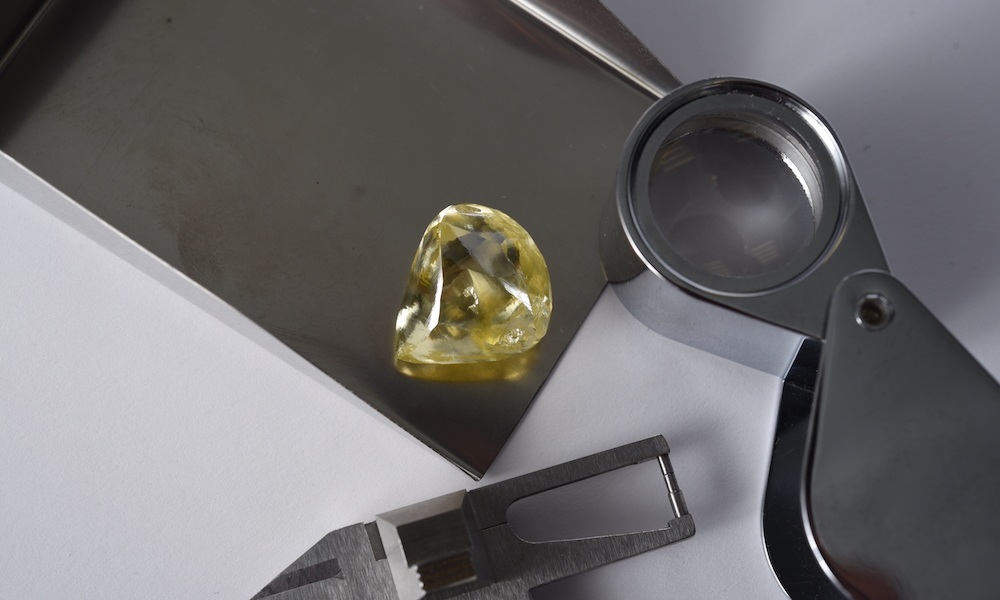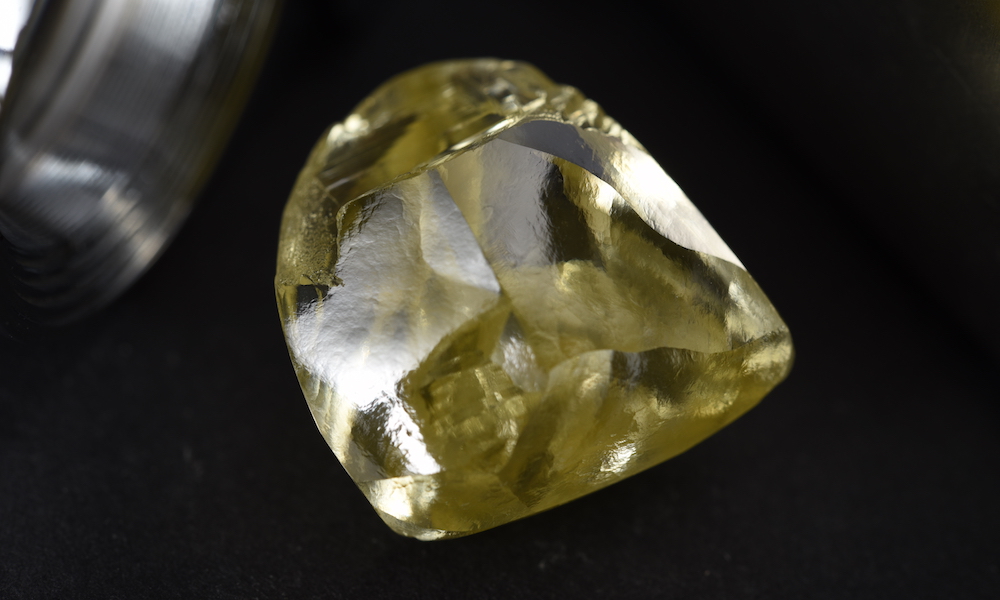 ---
Photo © ALROSA.