ALROSA, the leader in diamond production by volume since 2009, turned out 34.4 million carats in 2012, accounting for 27 percent of worldwide production.
De Beers, on the other hand, remained the leader in value terms, posting $5.5 billion in sales.

Although, De Beers continued as the world's largest diamond producer by value, there was an interesting fact(s) that some people are not aware of.
ALROSA had been for some time the most profitable diamond producer in the world with the largest operating-income margins per carat and in absolute value.
The 2013 global diamond report commissioned by the Antwerp World Diamond Centre (AWDC) and prepared by Bain & Company noted that ALROSA's 2012 operating margin of 33 percent represented only a slight decline from 2011's margin and resulted in operating income of $1.6 billion, or $46 per carat.
In comparison, De Beers also remained highly profitable, with a 2012 operating margin of 13 percent, up from 11 percent in 2011, good for $800 million in operating income, or $29 per carat.
Although the company had been criticised by analysts for what they called "opaque" accounting practices, it raised $1.3 billion in a share sale last October.
The offering was backed by US funds including Oppenheimer and Lazard, as well as the Russian Direct Investment Fund.
The coming on board of new investors was interpreted as a sign of faith in ALROSA's future.
"There was a proposal to set a lower price limit of about 33 roubles. We took a risk and set the price at 35 roubles … both the oversubscription and the quality of investors show that the decision was correct," said Russia's First Deputy Prime Minister Igor Shuvalov.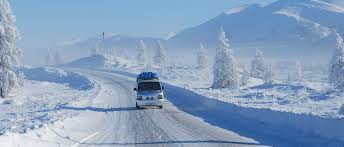 Following the public offering, the government now owns 44 percent of ALROSA, the Yakutia Republic owns 25 percent and the Yakutia municipalities hold 8 percent of the mining giant.
New ALROSA shareholders, who collectively own 23 percent of ALROSA, include 6 percent ownership through hedge funds, less than 1 percent owned by wealth management firms and 94 percent owned by long-term investors.
About 61 percent of the new shareholders are located in the United States, 20 percent reside in the United Kingdom, 14 percent in the Russian Federation, 4 percent across Europe and less than 1 percent elsewhere.
Additionally, the Russian Federation and the Yakutia Republic signed a shareholder's agreement to jointly hold 50 percent plus 2 shares of the company until 2018.
ALROSA chief executive Fyodor Andreyev said prior to the offering that the company expected "that the offering will expand our access to the international capital markets and help to unlock the value of the company".
ALROSA's production was also expected to grow by a compound rate of 1.8 percent per year through 2023, said Bain & Company.
"Unlike the other major producers, ALROSA did not decrease production during the financial crisis because it was able to sell excess supply to Gokhran, the Russian state agency charged with maintaining a strategic reserve of precious minerals," it said.
In comparison, production by De Beers, which owns all or part of the Venetia, Orapa, Jwaneng and Voorspoed mines, among others, was also expected to grow at a compound annual rate of 1.2 percent through 2023, with the majority of that growth occurring before 2018.
[two_third]ALROSA, together with its affiliates plan to export about 36 million carats of rough diamonds this year.
With the permission of the federal government, ALROSA itself would export 21.34 million carats worth $3.184 billion, Alrosa Nyurba 7.9 million carats worth $724 million, Almazy Anabara 3.31 million carats worth $346.2 million, Severalmaz 800,000 carats worth $55 million and Nizhne-Lenskoye 2.5 million carats worth $355 million.[/two_third]
[one_third_last]
"ALROSA, together with its affiliates plan to export about 36 million carats of rough diamonds this year."
[/one_third_last]
These prices, however, were assessed on the basis of Russian Finance Ministry prices, which can be even a third lower than regular market prices.
In future, the Karpinskij pipe was expected to increase output to around 2.6 million carats annually thus lifting total ALROSA production at the Lomonosov diamond field to 5.2 million carats in 2023 from 0.6 million carats in 2012.