In Russia, The Romanovs have become a dynasty again, so to speak.
This week, Russian diamond mining company Alrosa unveiled the diamonds it cut from a 179-carat piece of rough it unearthed in 2015 and dubbed "The Romanovs."
All told, the big stone produced five diamonds totaling 76.22 carats, a yield of about 43 percent.
They are slated to be sold individually at a special online auction this fall.
Pavel Vinikhin, director of Diamonds Alrosa, the company's cutting and polishing division, told National Jeweler on Thursday that Alrosa places the value of the five-stone collection, called "The Dynasty," around $10 million but might change this following upcoming auction previews in Hong Kong and Israel.
The crowning glory of the collection, a diamond also dubbed "The Dynasty," is a 51.38-carat round brilliant that is the highest-quality diamond of its size ever cut by Alrosa.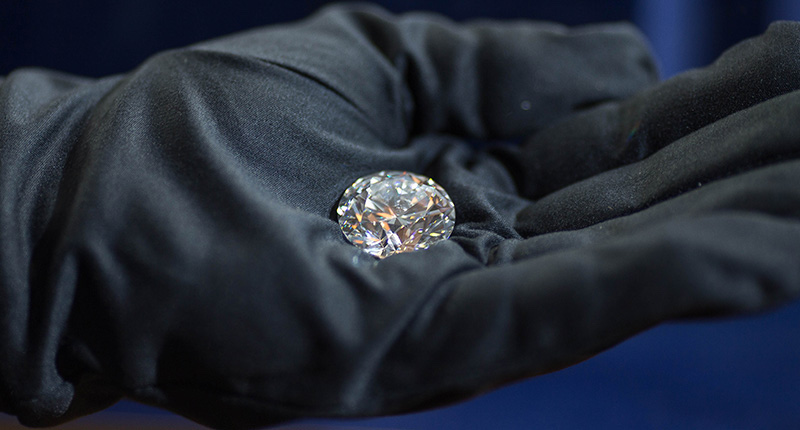 […]
The online auction of the Dynasty collection is slated to take place in November. Terms of participation are available on Dynasty.Alrosa.Ru.