At the end of January Maison Boucheron launched its new collection of high jewelry: "A history of style, art deco". The collection sketches out a masculine-feminine dressing room for which Claire Choisne, Artistic Director, drew her inspiration from the Maison's Art Deco Archives with a free interpretation of almost exclusively diamond-paved pieces on which emeralds flourish boldly.
A tie, breastplate, ribbon, collar, Ascot tie, signet ring, button or chevron, all of which can be worn by men or women. The women of the 1920s or 2021 want to be tomboys and the men give way to their feminine side. A modern and radical vision of high jewelry, which is well anchored in an era when gender issues are not incidental.
As for the Art Deco influence, it can be seen in every piece. Claire Choisne explains that for her "high jewelry is always a question of style" to "enable women but also men to express their own uniqueness". The Artistic Director gives thanks to the contemporaneity and pioneering character of Boucheron drawn from its Art Deco archives (1920s to 1940s).
The multiwear pieces dear to Boucheron are, of course, not left behind, as in this knot brooch, paved with diamonds and a black onyx flex strip, which can be interpreted as a ring or bow tie. Or this diamonds ribbon or belt, headband, choker or bracelet. Or this necklace, which could be a tie or pin with a detachable heart.
Leaving a man or woman free to imagine his or her jewel as they wish and to experience it as they feel, without any attachment to conventions. Freedom is what characterizes this collection in three colors – black, white and green – both sober in its elegance and exuberant in its boldness.
When antagonism creates a style…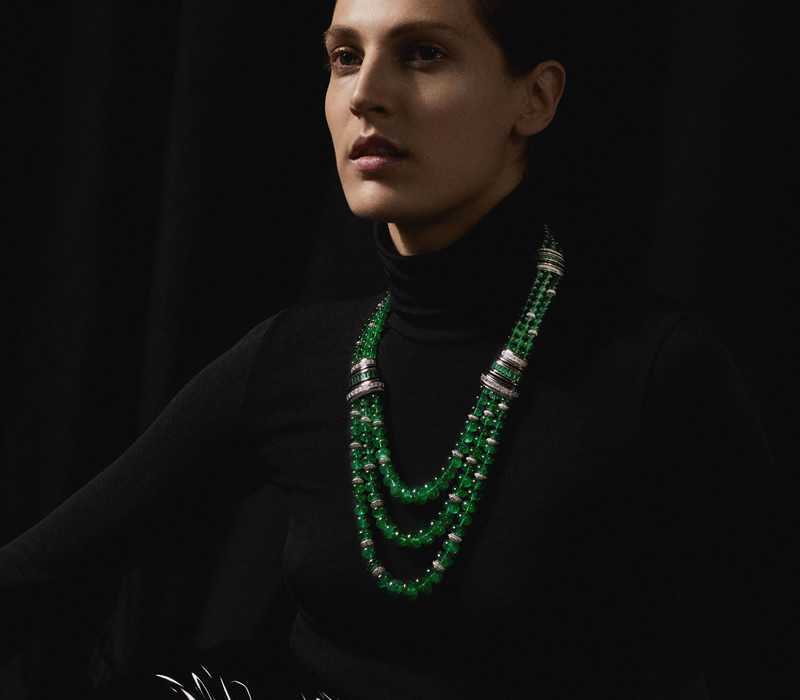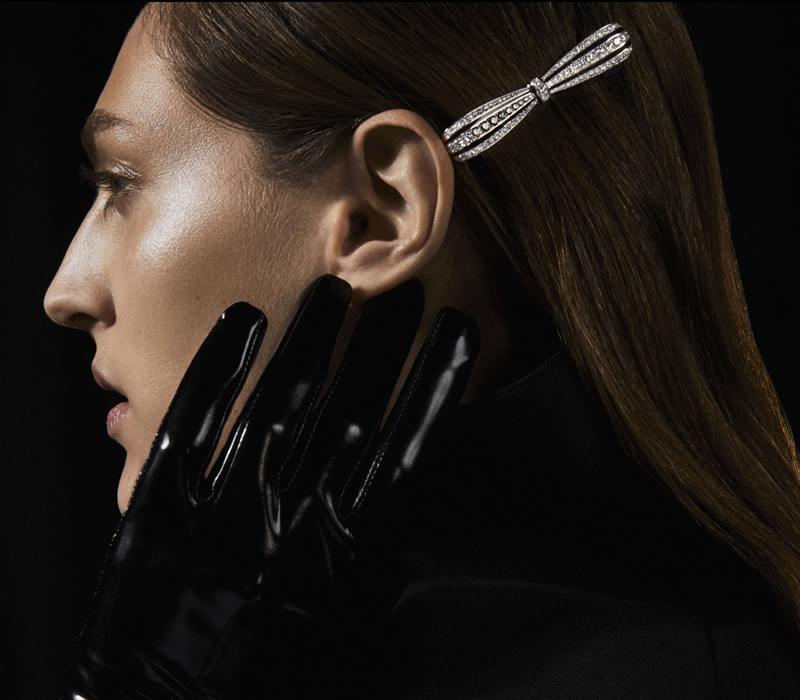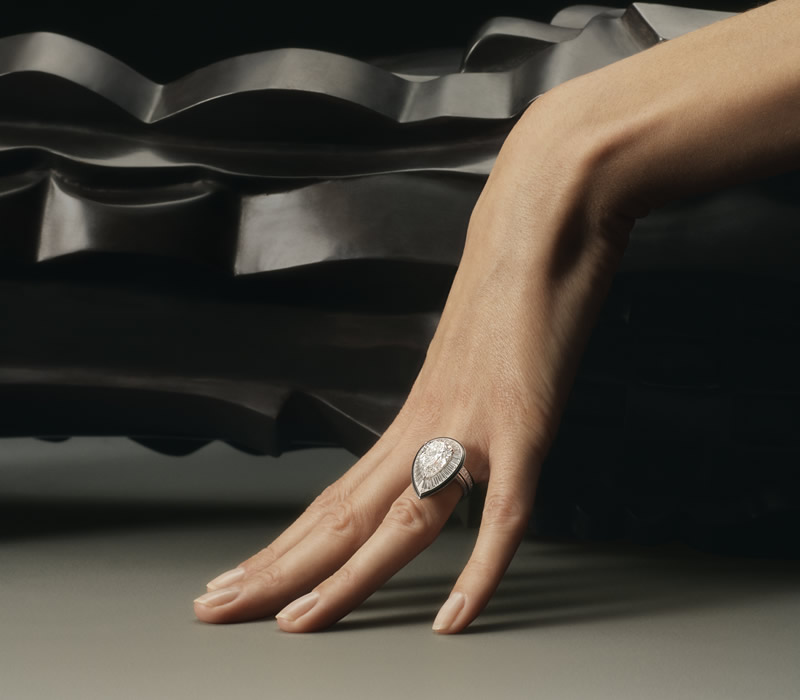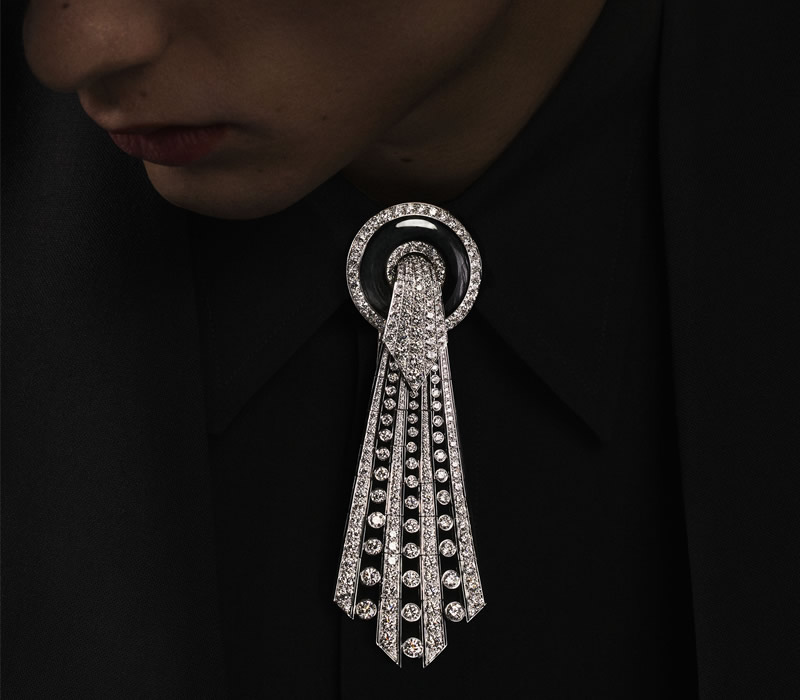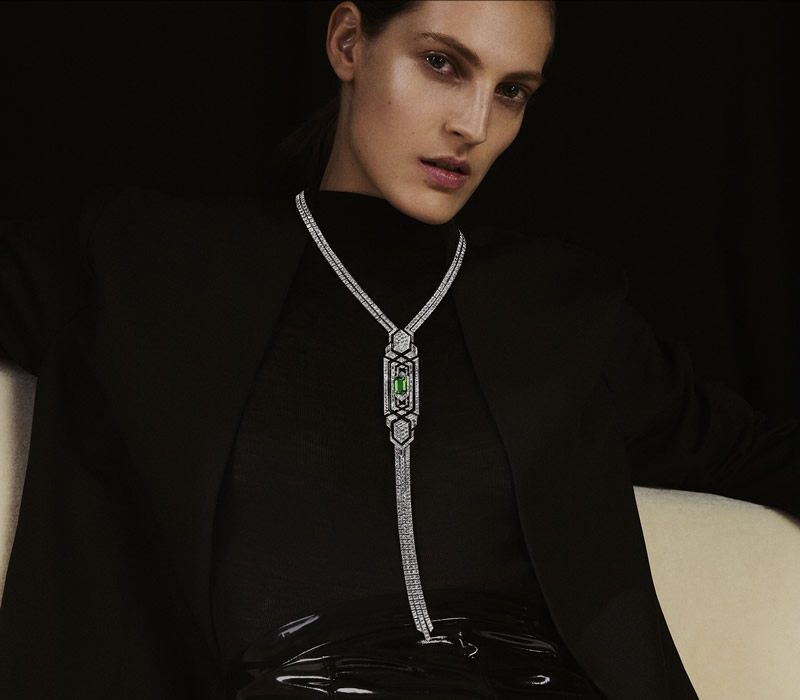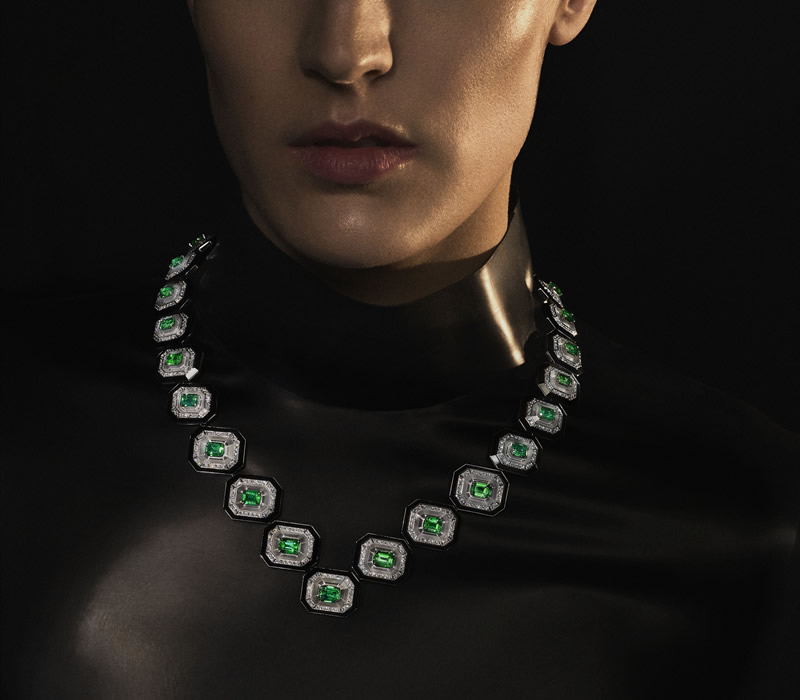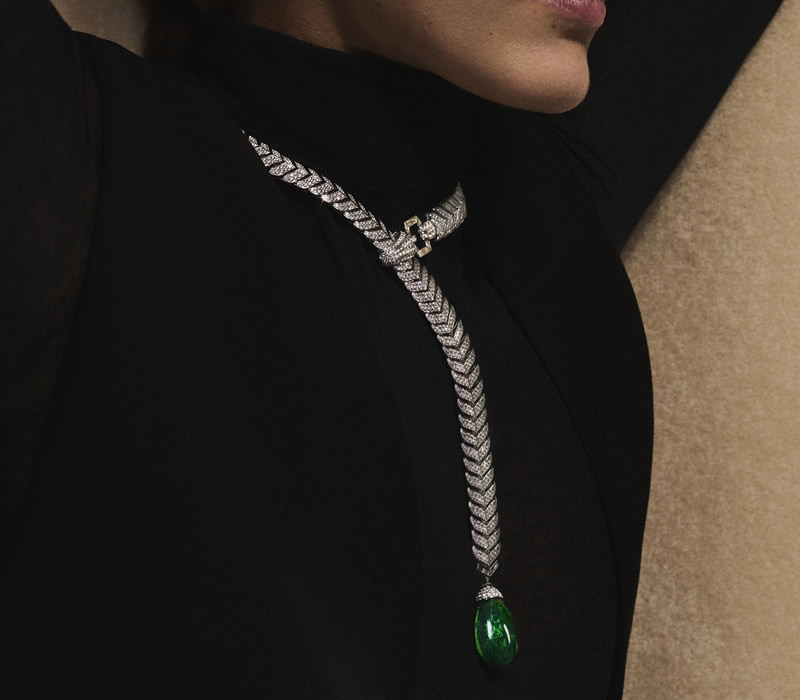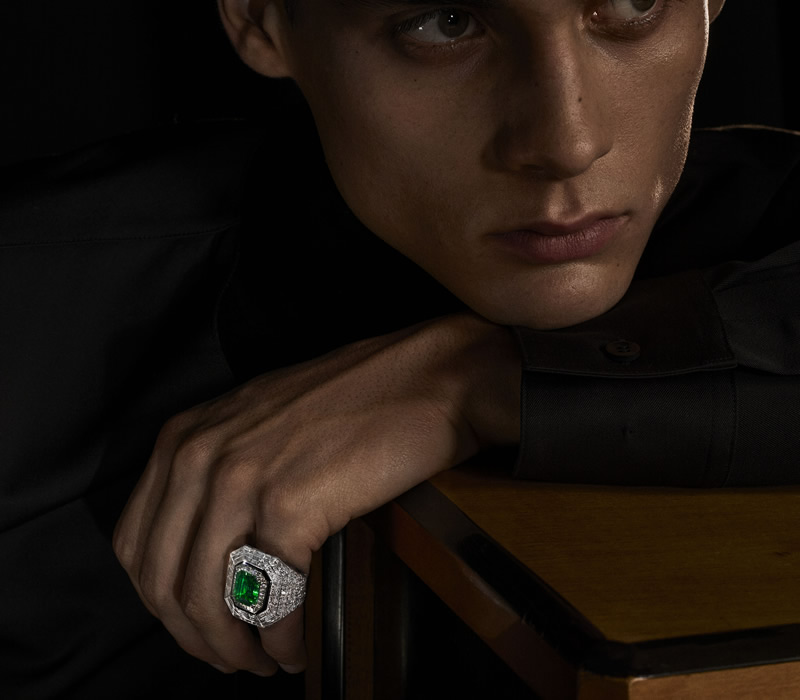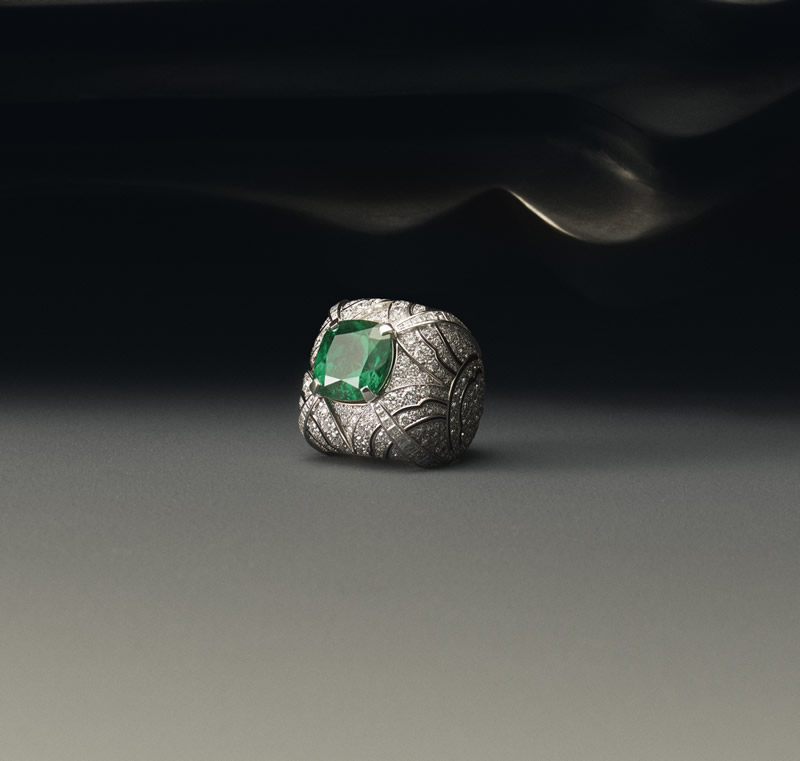 Source Rubel & Ménasché