Okavango, the Botswana government–owned diamond seller that markets 15 percent of the country's diamond production, has unveiled a 20.46 ct. blue stone, which it calls the largest blue diamond ever discovered in the country's mines.
The brilliant oval stone, christened the Okavango Blue, comes from a piece of 41.11 ct. rough originally discovered at the Orapa mine. The Gemological Institute of America has graded the resulting piece of polished as having fancy deep color and VVS clarity.
Okavango said it plans to showcase the gem over the next few months and will sell it by the end of the year. But its statement didn't mention if it planned any kind of unique sales process or provide estimates of its possible value.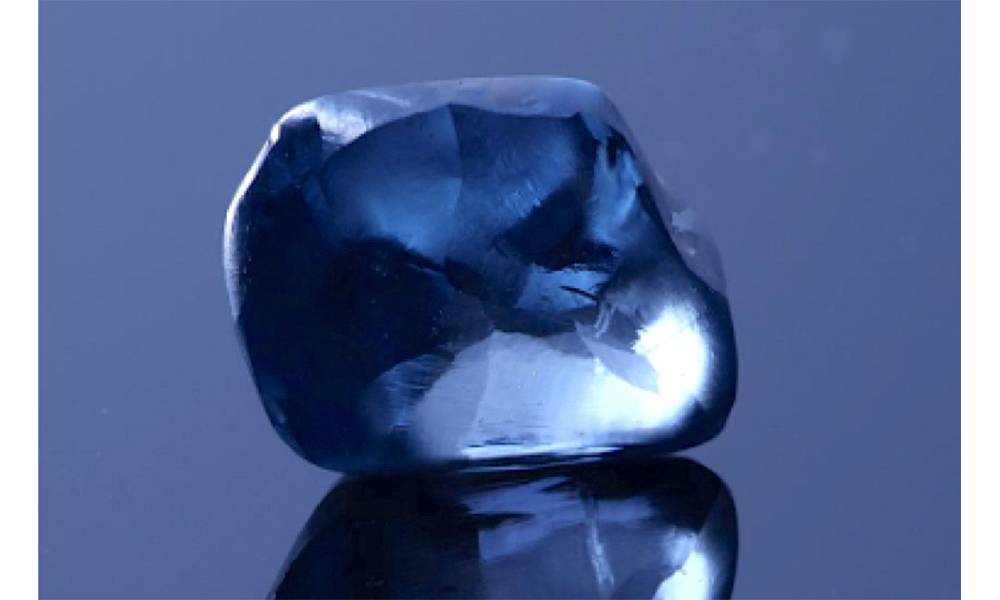 "From the first moment we saw the diamond, it was clear we had something very special," said Marcus ter Haar, managing director of the Okavango Diamond Co., in a statement. "Everyone who has viewed the 20 ct. polished diamond has marveled at its unique coloration, which many see as unlike any blue stone they have seen before."
"Only a very small percentage of the world's diamonds are classified as fancy color and, of those, only a select few can be classified as being fancy blue," he added. "It is incredibly unusual for a stone of this color and nature to have come from Botswana. [It's] a once-in-lifetime find."
---
Photos © Okavango Diamond Company, DR.