In June 2016, shortly after the announcement of the campaign "Real is rare. Real is a diamond.", launched by the DPA, and its communication to the industry at the JCK trade fair in Las Vegas, Rubel & Ménasché contacted Jean-Marc Lieberherr—CEO of the DPA since 2016. Jean-Marc Lieberherr answered our questions with great honesty and sincerity. In the interview we discussed: the creation of this "one of a kind" association in 2015, the development of its budget, the design of the first generic advertising campaign, target markets, long-term objectives, etc. Here is the first part of this interview. Stay tuned for part two next week!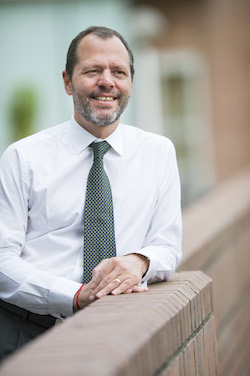 ● In 2015, seven of the largest diamond mining companies joined together to create the DPA. What motivated this creation and what were its initial stages ?
Diamond mining companies make very large, long term investments as it can take ten years to build a diamond mine and another twenty years or more to mine it. They are therefore naturally interested in ensuring that the fundamentals of the diamond sector are strong for the long term. Other industries have similar organizations which work towards the promotion of their product and to delivering best practice and sustainability in their sector; this is what the Diamond Producers Association is set up to do.
The birth of the DPA is the conclusion of discussions which started back in 2009 after the GFC between a number of producers, and which naturally led to its creation in 2015. As head of Rio Tinto's diamond division at the time, I was heavily involved in these discussions and in setting up the organization. In February of this year I left Rio Tinto and became the first CEO of the DPA, and Stephen Lussier from De Beers succeeded me as chairman. The seven producers involved are ALROSA, De Beers, Dominion, Petra, Gem, Lucara and Rio Tinto. All are world class listed companies with impeccable reputations and sustainability records. Together they represent 75% of world diamond production.
● What practical issues did you face during the creation of the DPA and during its first year of existence?
The main difficulty is that until you have built a team, you have to do everything yourself while running your day to day job. We decided to set up the DPA with minimum staff, focus on recruiting the right agency partners and developing a robust strategy, before we make large budget commitments. Now that we have clear direction, an exciting platform, and committed members, I am focusing on building a team. It will remain light and action-oriented, relying heavily on world-class agency partners.
● How do you balance the needs and requirements of the different mining companies, which have very different structures and business models and are, in fact, competitors?
First, we adhere to very strict antitrust rules. We do not discuss anything that has to do with production, prices, customers or individual companies strategies. We are very disciplined when it comes to competitive matters and an antitrust lawyer participates in all our Board Meetings.
The role of the DPA cuts across the needs of all diamond producers. We are lifting the diamond brand equity, promoting diamonds as a category, not any particular category of diamonds or type of product. We are also promoting the strong business practices and ethics of our members and telling consumers and broader stakeholders why they can have confidence in our industry and our product. This is important to every DPA member.
● A few weeks ago, you unveiled your first marketing campaign to professionals at the JCK show in Las Vegas. What do you think of the reception it was afforded?
We presented our "Real is Rare" platform at the JCK show to the trade and received very positive reactions. Our platform and our message "Real is Rare, Real is a Diamond", resonates very strongly with the trade, especially the US retail trade who see that we are touching to the very essence of what makes diamonds a unique miracle of nature and an inimitable symbol of enduring love. I have been busy engaging with the broader diamond and jewelry trade since June and continue to receive very strong support for the platform. Indeed, many industry partners are asking us how they can relay the message or participate in the campaign, even financially. This support is very important to us as we see this marketing platform not as the DPA platform but as an industry program.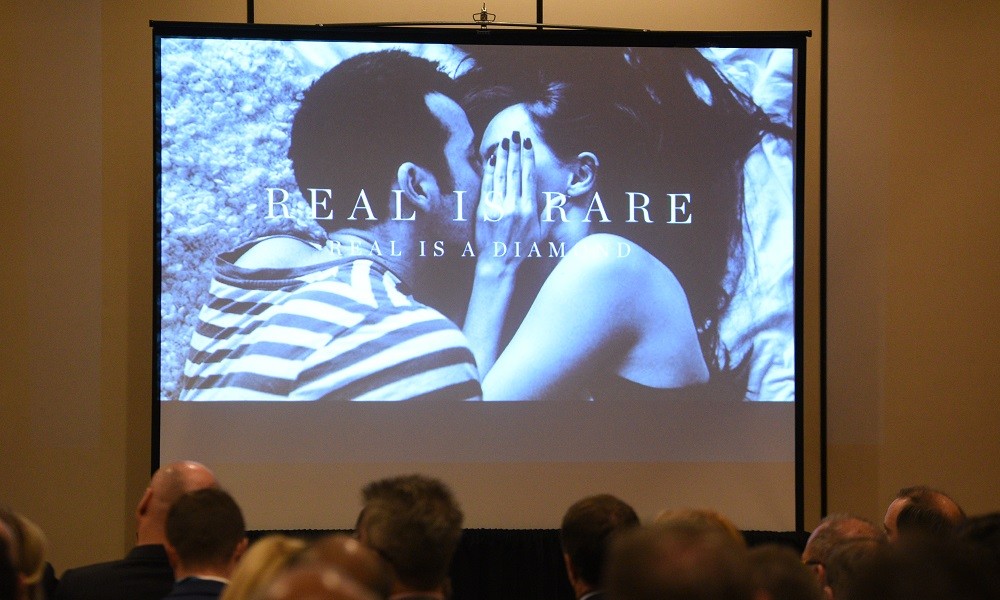 ● How did you undertake the preliminary research for the design of this campaign? Was it difficult to determine this message or, on the contrary, did it seem obvious?
It was very important to us that the strategy be based on solid consumer insights gathered through a robust research programme. We decided to focus our research on US millennials because the US market represents over 40% of the world market, and millennials are the largest generation in the US, soon the largest consuming group. Any
long term strategy has to take younger generations as primary focus. We partnered with a world class creative agency – Mother NY – and a very professional research company to design what was probably the most innovative research programme undertaken in the US on diamond and jewellery for many years. We interviewed consumers in several US cities, through focus groups and in-depth interviews at home and uncovered a number of insights on which we built our strategy.
In hindsight, it looks obvious because "Real is Rare" is so clearly born of our research insights, but while best ideas often look obvious, they actually take a lot of work to develop. It was the case here.
● Why did you double the initial budget? Do you have budgetary projections for the coming years? Finally, how can you get the industry to support you? 
We started with what I called a "seed budget" that was enough to recruit an agency, conduct the research work, develop our marketing strategy, establish the organisation and start operating at a basic level. In April, the "Real is Rare" platform was presented to the Board made up of a representative of every member. The strategy was very well received and the Board subsequently agreed to a doubling of our original budget to give our first campaign under the "Real is Rare" banner the reach and impact it deserves.
Going into next year, all members realise that we will need to further expand the budget and we are discussing this right now. It is clear that for th few years to come, diamond producers will provide the bulk of the financing. However, there is very strong interest from many parts of the industry to join hands with us to amplify the DPA members' investments. This is great news as we think that the industry working collaboratively on a common platform will ensure maximum impact and avoid dilution of funds. We have started the discussions and we are very excited by how constructive they are.
● Has this campaign been announced as intended for television, or even just for the Internet. Is this solely due to budgetary constraints or is it a strategic decision?
In 2016, we will focus our media investment mostly on digital media because it is better targeted, allows for finer evaluation of reach and impact, and is in general more cost-effective. We will also have some TV buy, but it will be quite limited. The campaign will comprise a classic media buy for the ads we are currently producing, as well as a PR and digital programme aimed at relaying paid media by launching the "Real is Rare" idea in social media. We have appointed Cohn & Wolfe as our PR and Digital agency for this part of our programme.
● What has been the most difficult in developing this campaign? Again, why is it focused mainly on Generation Y? They are not the only potential diamond consumers …
We are focusing on millennials because they are the future of the industry and already a significant generation in its own right. We talk about 18-34yo, with the core target at ~27-30yo. They are typically starting their professional and family lives and it is important for us to have a conversation with them, be part of their world. Let's remember than many of them have never been exposed to diamond marketing. We wanted to craft a message specifically with this generation in mind, minted for them.
What we find though is that the message seems to have universal appeal. The realisation that what is sincere and genuine in our lives is rare and precious and should be celebrated resonates with all generations, regardless of age or gender.
● I understand that your campaign and this message were essentially focused on couple relationships. In your opinion, to whom does one offer a diamond? Why not imagine that it could seal a rare friendship? Or also target women like De Beers' right-hand campaign did?
The "Real is Rare" message goes beyond romantic relationships. It is about celebrating these real moments, connections, relationships that we chose to make because they are rare and precious. It applies wonderfully to family gifting (what is more real and precious than the love of a parent for his/her child?), or even self-purchase (it can be about celebrating an intimate moment of self-realisation or connection). We decided to kick-off with a campaign about romantic involvement and commitment, because it is the cornerstone of the category, but we will no doubt evolve over time to other territories.
At the same time, "Real is rare", while situating you in the quest for authenticity that is very much of our era, also skilfully sets you apart from synthetic diamonds… You said, in an interview with Rob Bates, from JCK Online, that this was not really the point. Can you say more about this?
"Real is Rare" is born of deep insights into millennials gathered from rigorous research. This research shows that in an increasingly virtual and artificial world, consumers are searching for these rare, genuine, authentic moments and relationships that really matter, and that diamonds can be a powerful symbol for these. These real and rare moments and connections are as real and rare as a diamond. It is about the meaningful role that diamonds can play in the life of consumers, it is not about synthetic diamonds.
The fact that it sets natural diamonds apart from synthetic diamonds only shows that "Real is rare" touches to the essence of what a diamond is. That cannot be imitated…
To be continued next week !