New York – Ahead of its annual fashion show, Victoria's Secret has unveiled its annual "Fantasy Bra," again created in collaboration with jeweler Mouawad.
Valued at $2 million, this year's "Fireworks" Fantasy Bra and detachable belt is adorned with more than 6,500 gemstones, including diamonds, blue topaz, yellow sapphires and pink quartz, all set in 18-karat gold.
Vogue reported the bra's total weight is just under 1,364 carats, with diamonds comprising 375 of those carats.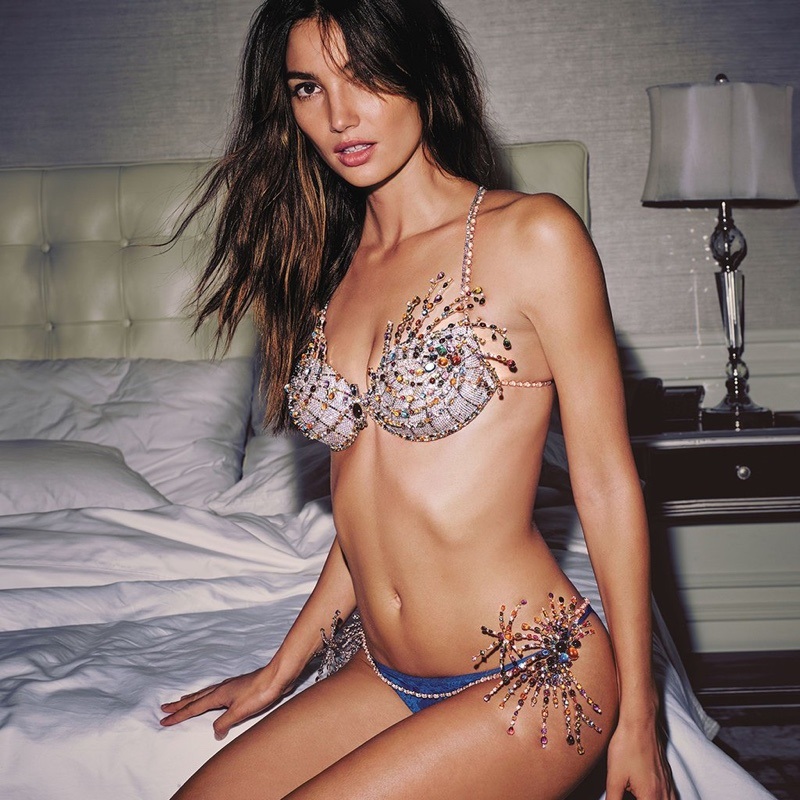 Victoria's Secret Angel and Sports Illustrated swimsuit model Lily Aldridge will don the bra and belt during the retailer's annual fashion show, which is set to air Tuesday, Dec. 8 on CBS.
Victoria's Secret introduced two Fantasy Bras last year, both made by Mouawad and also valued at $2 million each. Those were studded with a total of 16,000 gems and took more than 1,380 hours to create, as each was handset with rubies, diamonds and sapphires.