There is some anticipation for the coming months at Tiffany & Co. A year after joining the company, its celebrated chief artistic officer Reed Krakoff is readying to launch his first new jewelry collection on the job.
CEO Alessandro Bogliolo, who took his position in October, promised the line would "be a very nice surprise for the market, with an addictive kind of product," he told analysts in the company's fourth-quarter earnings call.
The word "surprise" came up a number of times in Bogliolo's remarks on the call, as transcribed by Seeking Alpha, whether referring to Tiffany's product offering, store presentation or customer relations.
"We're in the business of surprise," Bogliolo said. "So we won't repeat anything that we did last year. We have a long list of projects for 2018 and we want to surprise our customers in a different way."
Out of the box
That element of surprise enhances the shopping experience and reinforces the relationship Tiffany is able to have with its customers, explained Oliver Chen, an analyst at Cowen Equity Research.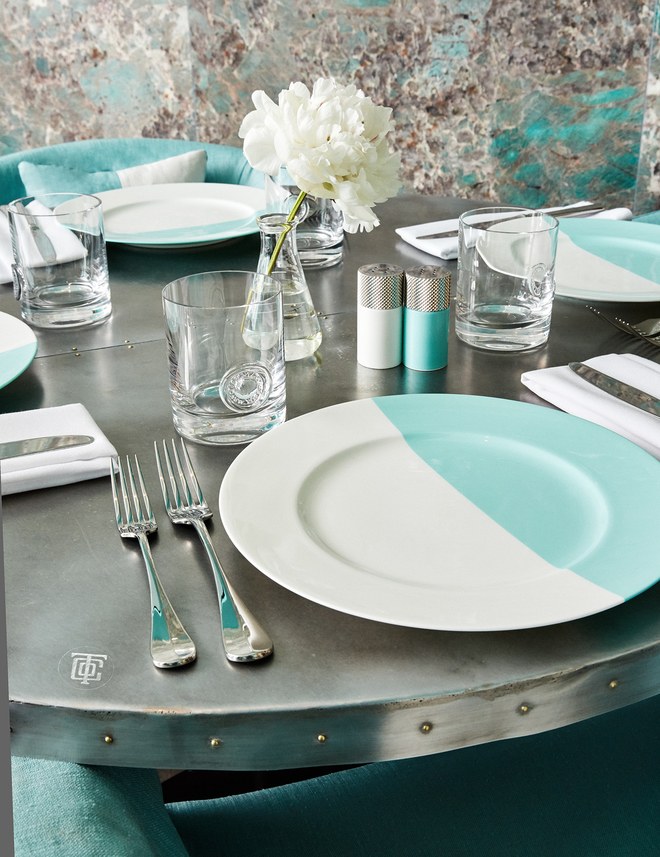 Already in 2017, Tiffany introduced some new concepts aimed at wowing even its most loyal customers. Those included opening The Blue Box Café on Fifth Avenue — a place to have breakfast at Tiffany, introducing the Tiffany Hardware collection with Lady Gaga recruited as its brand ambassador, and unleashing its out-of-the-box home and accessory collection, which gave a first glimpse into Krakoff's headspace.
The collection featured items such as a steel ball of yarn, a coffee cup and an egg basket, all branded with the Tiffany logo.
Bogliolo was pleased with the collection's sales growth, but even more at the positive consumer reaction to what he described as "meaningful innovation." That has spurred confidence at the company to accelerate the pace of innovation, because it strengthens the connection between the customer and the brand, he explained.
More yuth & joy
That bond wasn't always as strong, and there was a perception in previous years that Tiffany was losing touch with millennials. In fact, Bogliolo acknowledged that Tiffany had lagged in growth behind the European luxury brands. He suggests that the company's "newness" was not distinctive enough to make a difference.