The brand's innovative 'style studio' in London may be a preview of what to expect on Fifth Avenue.
With Tiffany & Co. refurbishing its flagship store on New York's Fifth Avenue, there is a buzz of speculation on how the retailer plans to make the shop more interactive and appealing to millennials, as it has vowed to do. What people may not know, however, is that Tiffany has already made a similar move in London, opening a new, modern store that strikes a different tone than the one many consumers associate with the brand.
It may also provide a glimpse of how the famous Manhattan branch will ultimately shape up, since we'll have to wait until the end of 2021 to see that one in its completed form.
A tale of two UK stores
The jeweler's main London store, on upmarket Old Bond Street in the city's retail-focused West End, couldn't be more classic Tiffany. Its hanging sign, flagpole and clock help it blend in with the Cartier and Gucci shops around it, though the frontage is perhaps slightly more daring and appealing than some of its luxury neighbors' stuffy window displays.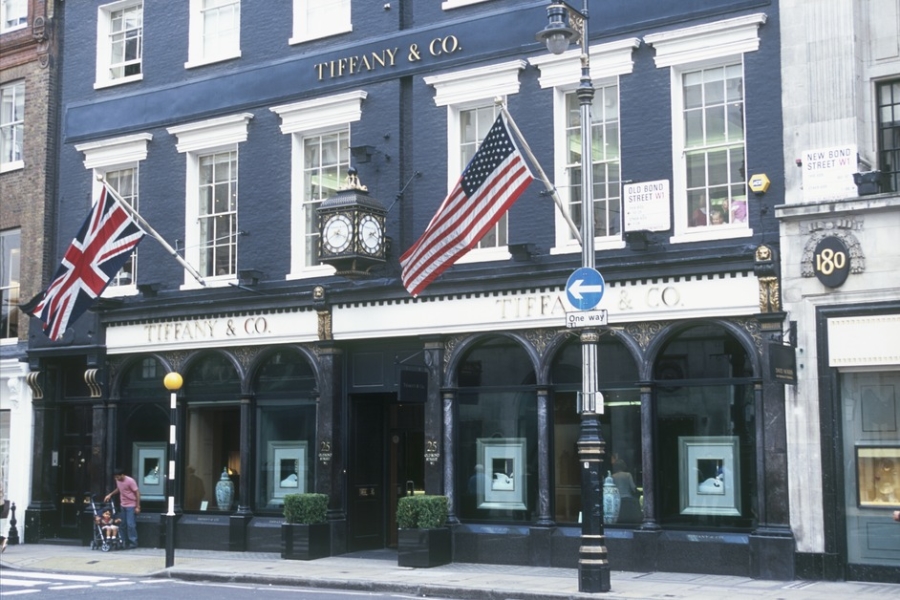 A mile to the east, Tiffany's new "style studio" in the more informal Covent Garden neighborhood is a different type of space entirely. Situated in a trendy spot for tourists, it's a light, enticing attraction for the millennial visitor, with large undecorated windows and a fresh interior that does away with the intimidating atmosphere luxury retailers can sometimes create.
Beyond jewelry
The room's imaginative decor includes striking wall designs and simple tables that make browsing easy and fun. There are few or no engagement rings on display; the store mainly stocks fashion jewelry and other items, including products from Tiffany's home-and-accessories line. There's also a space in the back for events. On the day this reporter visited, that area had free ice cream on offer for a limited time, and customers seemed interested in what they were seeing.