Tiffany & Co. is focusing on the artisans behind its classic diamond engagement ring in a year-long advertising campaign to mark the 130th anniversary of the iconic jewelry piece.
Single and double-page spreads headlined with the phrase "I WILL" are followed by quotes from jewelry makers that "reveal the artisans' deep sense of pride and dedication" in creating the ring, which was introduced by founder Charles Tiffany in 1886.
The advertisements emphasize "what makes the Tiffany Setting different from other six-prong engagement rings," according to a statement January 13.
In addition, Tiffany has released black-and-white videos of 15, 30 and 60 seconds created with director Keith Ehrlich, showcasing the "masters at work," with voiceovers by artisans.
The campaign follows Tiffany's spring 2015 "WILL YOU?" engagement campaign featuring "modern couples embarking on a new chapter in their romantic journey." Both campaigns were created with ad agency Ogilvy & Mather.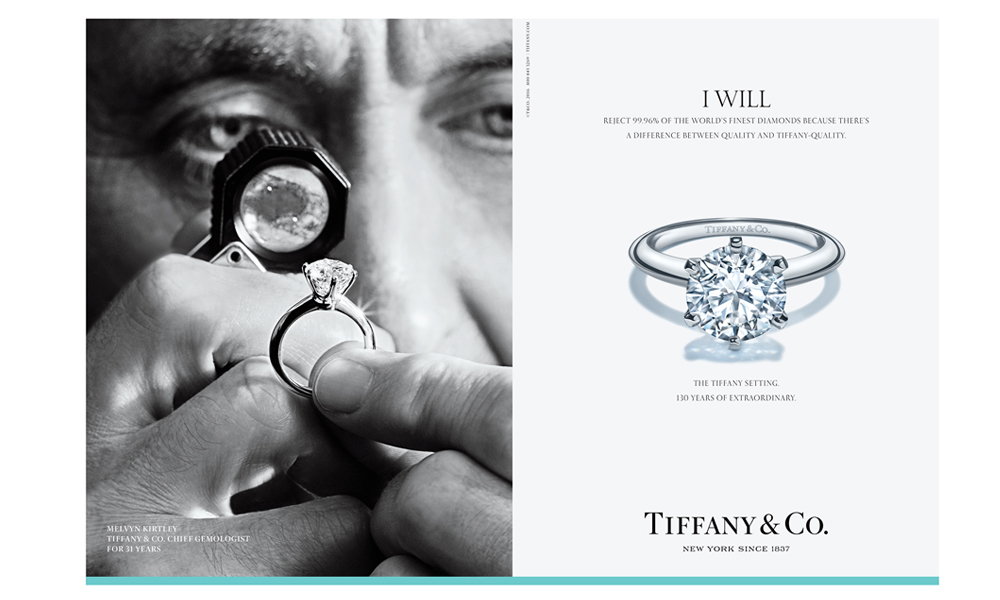 ---
Photo Credit: Martyn Thompson and Tiffany & Co.