Because the diamond industry is one of slow-paced, moderate changes, it's worth examining these over a decade of activity. What's happened between the time the industry clawed its way out of the Lehman Brothers crises to the current deep slump? Considering the many conflicting changes, it was a confusing diamond decade.
A drop in rough diamond sales
In the past decade, we saw a major decline in sales by diamond producers. In 2010, De Beers sold $5.08 billion worth of rough diamonds. During 2019, that figure fell 20% to a little more than $4 billion.
ALROSA sold $4 billion worth of rough diamonds in 2010, which shrank to an estimated $3.2 billion this year – a 19% decline. The third largest rough diamond miner, Rio Tinto Diamonds is expected to suffer a massive 30% drop in sales in 2019 compared to 2010.
Back in 2010, one of the largest diamond miners was BHP Billiton. Ten years ago, it sold nearly a billion dollars' worth of rough diamonds. Today, the miner is completely out of the diamond business after selling its holdings in Ekati in 2013. Even exports from diamond-producing countries fell during the 2010s. Exports of $11.4 billion in 2010 are set to contract 8% to an estimated $10.4 billion this year.
Shrinking market share at the top
Collectively, rough diamond sales by the top three miners declined by $2 billion over the past decade. With this decline in sales, there was also a decline in market share. Together, De Beers, ALROSA, and Rio Tinto had an 86% market share 10 years ago. Since then it has shrunk some 13%.
This is not a reflection of a highly consolidated market going through a fragmentation process. Rather, it is the result of the growth of smaller companies, mainly the company then known as Harry Winston, today's Dominion, which bought BHP's diamond assets.
Production rises (nearly) across the board
Falling sales took place against a 10-year rise in production. This is not very surprising. Slowing down production is not simple, easy, or fast. In fact, at times, producers continue to mine at the same rate as a conscious decision despite declining sales.
De Beers' production declined an estimated 6% during the decade, while ALROSA and Rio Tinto forged ahead. ALROSA increased production by 12% as it acquired and developed several new assets, Ten years ago, it produced a mid-single digit more than De Beers. Over the past decade, ALROSA widened this gap and now extracts about a quarter more.
Rio Tinto went underground at Argyle and boosted its production more than 20%. Global production declined year over year in 2019, yet compared to 2010, it will likely post a 15% rise.
If we assume that the entire production was sold, then between the three leading miners, the average price per carat of their rough diamonds fell 25%. However, not all goods were sold. A good part have simply been shelved.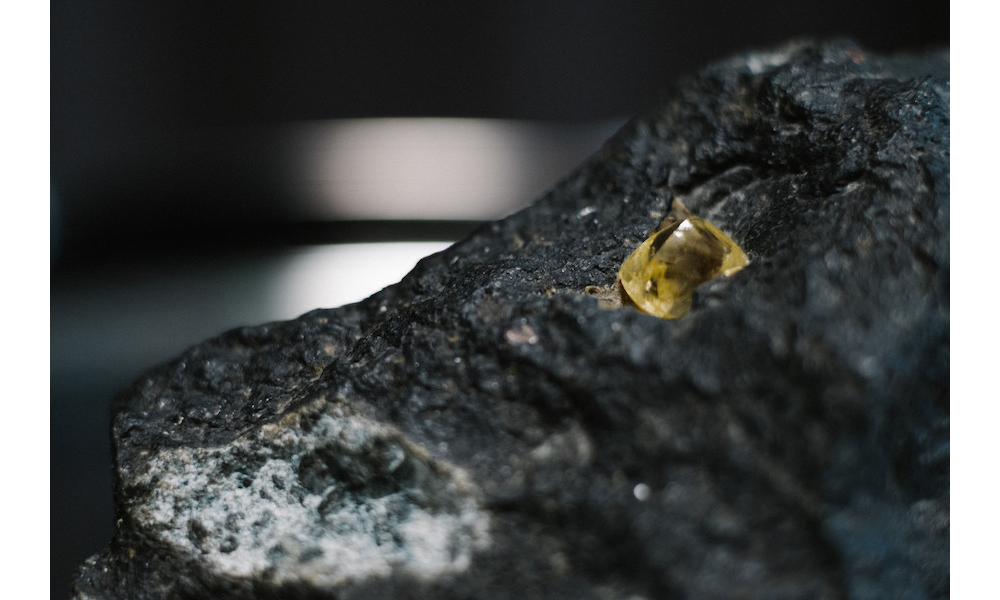 ---
Photo © Harry Winston, De Beers, DR.